June 1, 2020
By: Elizabeth Diaz
Tampa Bay — "Summer is the new spring here," Cyndee Hayden of Sand Bars to Sunsets Team with Future Home Reality (Pinellas and Hillsborough County) publicly said on Saturday.
What does she mean? Most market analysis shows that this area will flourish during the summer of 2020. Prior to the pandemic, spring has been the traditionally busy season. However, as widely reported, April numbers in all sectors were tragic.
On the upside, new and refinanced mortgages are flooding in. One Tampa-based lender reported yielding $6,000,000 in new loans in one day (May 18th). Additionally, the real estate market is competitive, benefitting buyers and sellers.
"Buyers and sellers are very serious," Hayden explained. "Values are going up. Now is the moment to capitalize particularly with mortgage rates as low as two and a half to three percent."
"There are more homes going out than coming in. For every home placed on the market, two are sold. The condominium market is slightly softer with about one-and-a-half homes sold for every two listed," Hayden told listeners.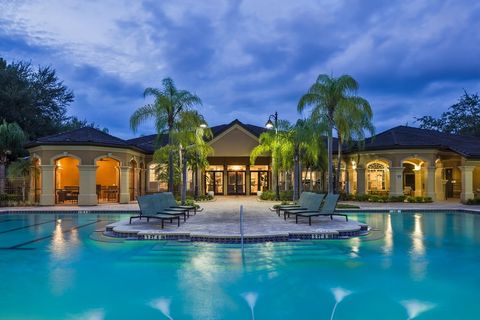 While the quarantine began lifting in May, building quickly resumed. New homes throughout Tampa Bay are now featured on 100 Day Dream Home, HGTV. Filming occurred just prior to the pandemic and included areas in Apollo Beach, Ruskin, Bradenton, Seminole Heights among other growing areas.
Current trends show an increase in residential homes with in-home offices and outdoor amenities. Tampa Bay residents on the water and beaches are able to privately enjoy outdoor activities while following state mandates.
"Waterfront properties are and continue to be solid investments," Paula Dysle with Remax Bayside said. "Even during recessions people still eye beach and waterfront property."
As a destination state, Florida is rebounding. Most markets, excluding Miami and Dade County, are up six percent according to NAR (National Association of Realtors).
Commercial real estate is considered by most market analysts to have a wobbly future. Companies have quickly learned how to make remote-work successful and the downsizing of office space is forecast.
Some mortgage professionals warn that there will be an overall impact from the high unemployment. It is possible by August and into fall, it is likely that hardest hit demographics will falter on loans and mortgages which will cause further turmoil.
Overall, realtors, mortgage and financial experts all feel that it is imperative to strike now while so many opportunities avail.
Homes with pools are also subjective for buyers but are quickly becoming a necessity.
Pool lover and writer at Realtor.com, Liz Alterman explains, "It's not exactly surprising that I'm not the only one who's hoping to set up my own wonderful watering hole as this pandemic drags on. In fact, according to an Amazon.com spokesperson, April pool unit sales nearly doubled compared with last April."
"The market right now has been tremendous," says Dick Covert, executive director of the Master Pools Guild, an international group of about 100 pool builders, in a recent interview with MarketWatch.
"This makes total sense, adds Sabeena Hickman, president and CEO of the trade group Pool and Hot Tub Alliance: "With COVID-19, and the trepidation with travel, people are taking that money and investing it in a backyard pool."
Like bicycles and other summer-saving products in this season of the pandemic, pools aren't easy to find these days. But it may be worthwhile to start looking at your options now.
Login To Facebook From Your Browser To Leave A Comment