May 16, 2020
By: Tiffany Razzano
Superintendent Addison Davis announced his 15-member executive team in an email to Hillsborough County Public Schools staff Thursday.
Davis joined Hillsborough County in February after serving as superintendent of the Clay County School District, which is located just outside Jacksonville, since 2016.
"Please note that after review of their historical impact in education and careful consideration, these individuals have been selected to assist with improving teaching and learning within our school district," he wrote in his email to staff. "Effective immediately, these individuals will begin their journey in supporting you with the school improvement process."
Five members of this leadership team – Michael Kemp, Terry Connor, Tracolya Clinch, Kim Bays, and Michael McAuley – worked with him previously at Clay and/or Duval County school districts and served as part of his transition team in recent months.
Deputy Superintendent of Schools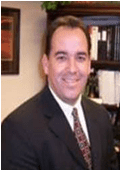 Michael Kemp has been named deputy superintendent of schools. According to the bio provided to staff, he "has devoted more than 30 years to the field of education and has developed a regional reputation for transforming under-performing schools and districts in the Southeastern United States."
He began his career as an exceptional education teacher in Jacksonville and spent 14 years working his way through school-based administration positions in various districts. He also worked as assistant superintendent for student achievement for Glynn County Schools and assistant superintendent of technology services for Bibb County Schools. Prior to coming to Hillsborough, he worked alongside Davis in Clay County as assistant superintendent for operations.
Deputy Superintendent/Chief Academic Officer
Terry Connor has been named deputy superintendent and chief academic officer. He also previously worked with Davis in Clay County, where he was chief academic officer.
Davis credits him with the district's improved graduation rates and increased state ranking from 20th to 8th according to the state accountability system.
"Mr. Connor led the effort to expand choice options at every level, which resulted in greater access to acceleration coursework for underrepresented subgroups," Davis wrote. "Additionally, Mr. Connor served as a principal supervisor curating leadership development opportunities for principals, assistant principals, and aspiring leaders with the organization."
Connor also worked as a teacher, assistant principal, and principal in Duval County.
Chief of Climate and Culture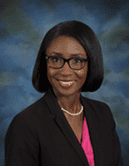 Tracye Brown, who has worked for Hillsborough County for more than 30 years, has been named chief of climate and culture. She got her start as a classroom teacher at Carrollwood Elementary School and worked her way into administration, earning a reputation as "a turnaround principal" in three of the county's highest-needs schools.
She also oversaw the district's Title I programs, which has a more than $60 million budget, as general director of federal programs, and most recently served as the assistant superintendent of academic support and federal programs.
Chief of Communications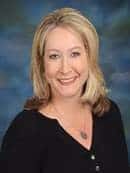 Tanya Arja will serve as chief of communications. With more than 25 years of experience in communications, she joined Hillsborough County Schools eight years ago after a career in journalism. She was part of the district's efforts to pass a $1.3 billion sales tax referendum, which is being used to fund capital projects throughout the district.
Chief of Elementary School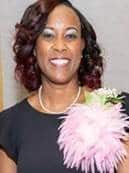 Jennifer Yarde will serve as chief of elementary school. She held various roles in Duval County Public Schools and Trenton Public Schools. She was recently regional superintendent in Duval County.
Chief of Equity & Diversity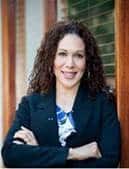 Monica Verra-Tirado has been named Hillsborough's chief of equity and diversity. Since 2012, she has served as chief of the bureau of exceptional education and student services for the Florida Department of Education.
Chief Financial Officer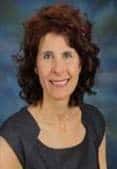 Gretchen Saunders will serve as chief financial officer. She joined Hillsborough County Schools in 1996 as office manager of the payroll department and worked her way through the ranks. In 2005, she was named chief business officer for the district.
Chief of High School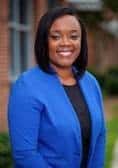 Tracolya Clinch, with 15 years of education experience, was named chief of high school. Most recently, she was the principal of Andrew Jackson High School in Duval County. Once an "F" school, under her watch it earned three consecutive "B" grades and became a STEM magnet that was awarded the Microsoft Showcase School designation.
Chief of Human Capital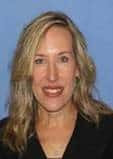 An educator and leader in Hillsborough County Schools since 1994, Marie Whelan will now serve as chief of human capital. She got her start as a middle school educator for students with disabilities and went on to become principal of Gaither High School. She's worked at the district level since 2013, when she joined the human resources division. She's served as chief human resources officer since 2017.
Chief of Innovation
Van Ayres, who has worked Hillsborough since 1997, has been named chief of innovation. He began his career at Blake High School and went on to serve as principal of Jefferson High School. In 2015, he was appointed deputy superintendent for the district.
Chief of Middle School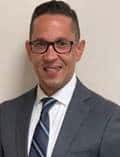 Marcos Murillo will serve as chief of middle schools. He began his career as a teacher before transitioning into administration. Most recently, he served as an area superintendent. In the Town and Country community, he created a STEM Hub consisting of 12 schools as well as a dual languages program.
Chief of Operations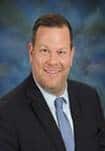 Christopher Farkas has been named the district's chief of operations, after serving as Hillsborough's chief operating officer since 2014. He started with the district in 1999 as an alternative education and drop-out prevent teacher and worked his way into administration.
Chief of Schools, Admin and & Leadership Development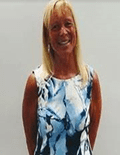 Kim Bays will be chief of schools, administration, and leadership & development. Before coming to Hillsborough, she served as the chief of elementary education for Clay County Schools.
While she held this role, the number of elementary schools earning an "A" rating by the state increased by 55%. Before this, she worked for Duval County as executive director of K-12 science, social studies, and fine arts, and as regional superintendent. She worked with Davis at both school districts.
Chief of Staff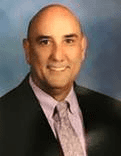 Michael McAuley is the district's new chief of staff. With 27 years in teaching and learning from pre-k to higher education experience, he's worked at the district, state, national and international levels. He was part of the United Nations' Global Autism Public Health initiative and served as an executive director in Duval County and assistant superintendent in Clay County.
Chief of Transformation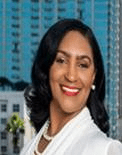 Shaylia McRae, chief of transformation, has worked for Hillsborough County Schools for 22 years. She started her career as a business education teacher and went on to serve as a middle school principal. She went on to work at the district level, most recently serving as chief of schools.
Login To Facebook From Your Browser To Leave A Comment