June 22, 2020
By: Tiffany Razzano
TAMPA – Just over half of the families responding to a Hillsborough County Public Schools district survey feel "comfortable" about sending their children back to school in person in August for the 2020-2021 school year.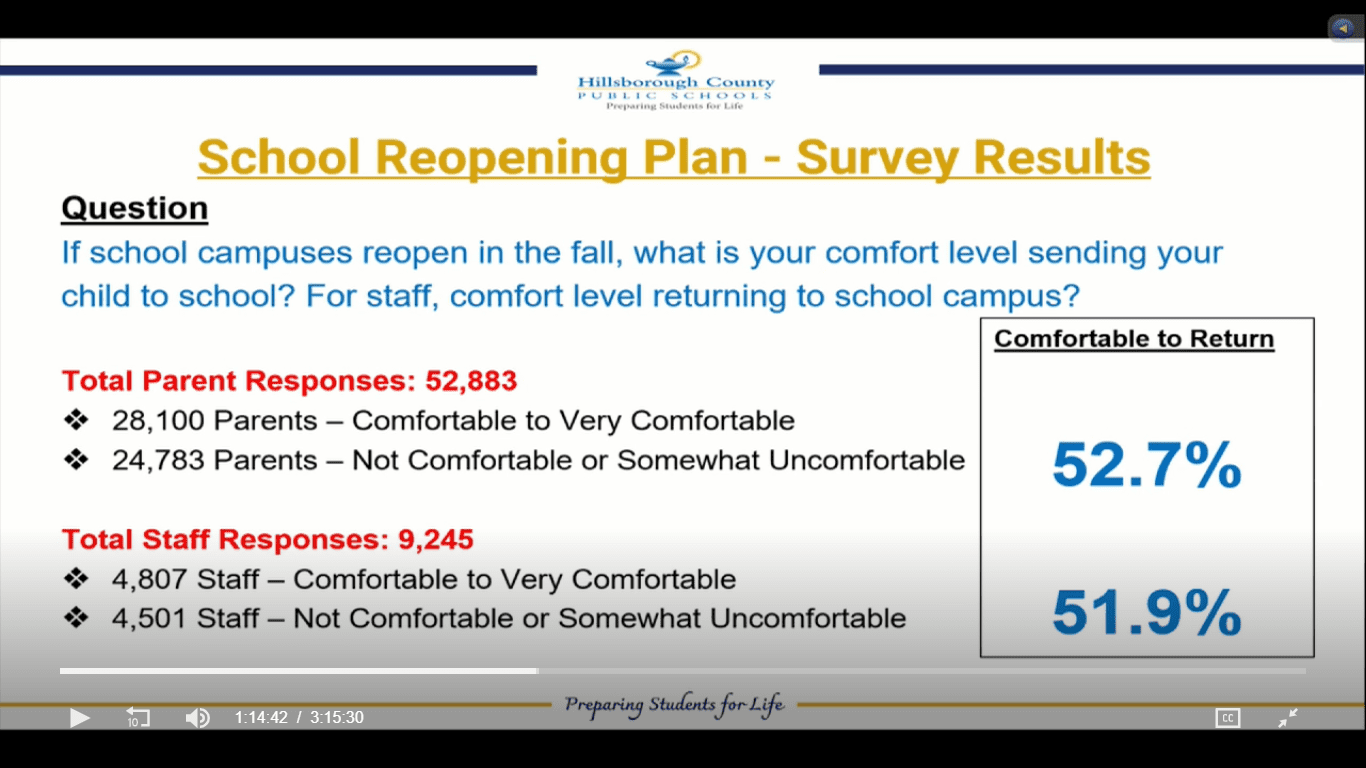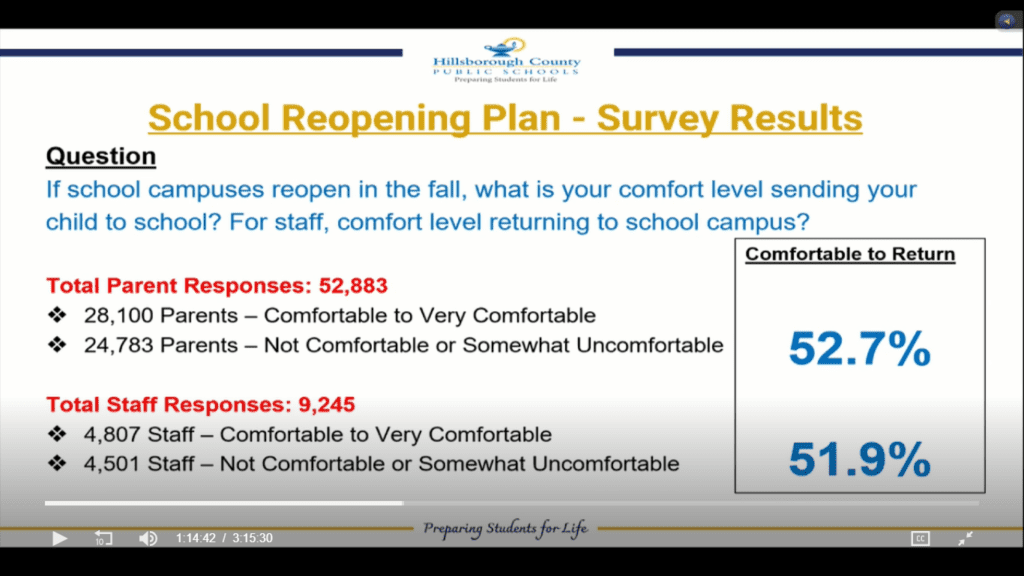 Superintendent Addison Davis discussed the results of a parent and staff survey regarding the transition back to in-person classes at Tuesday's Hillsborough County School Board meeting. The district switched to virtual learning in March because of the COVID-19 pandemic.
"Close to 53% of families trusted and were ready to send their children back to schools, he said, adding that around "52% (of staff) feel comfortable about returning."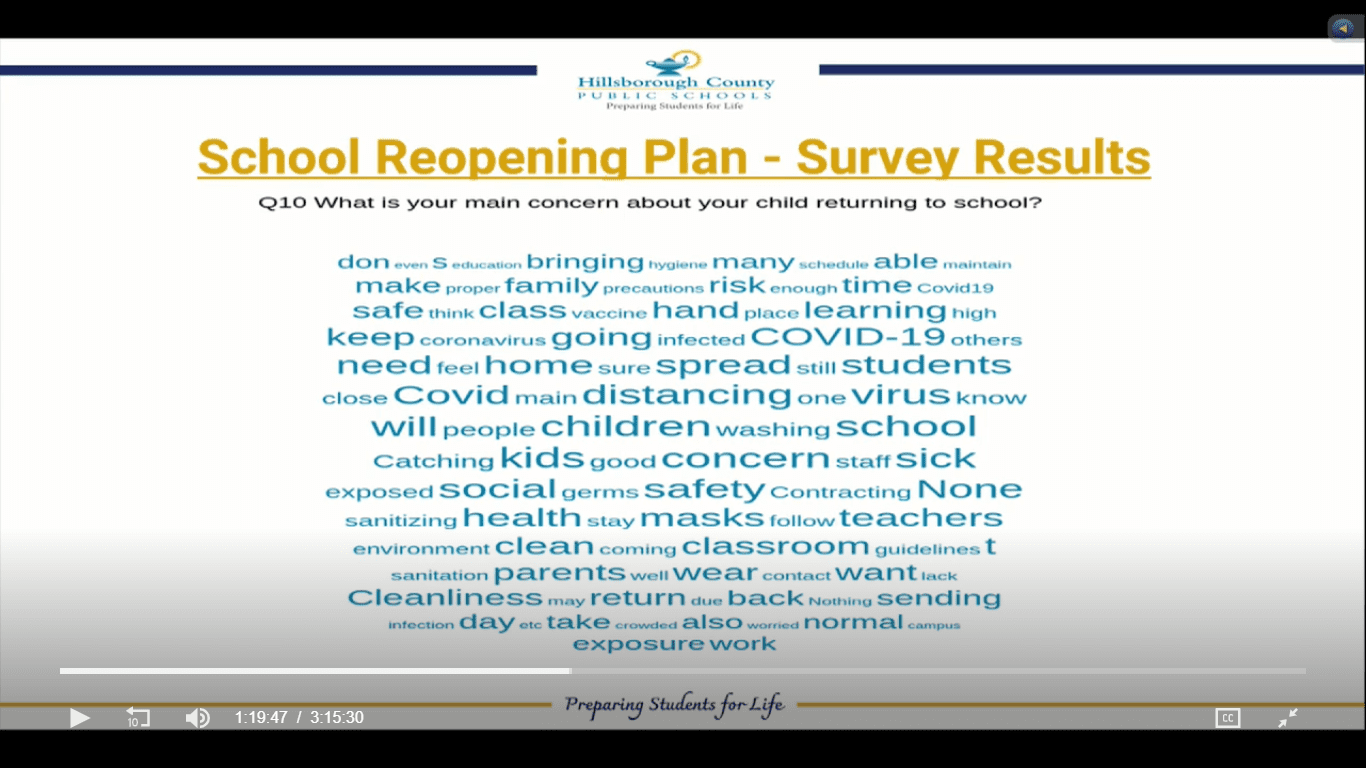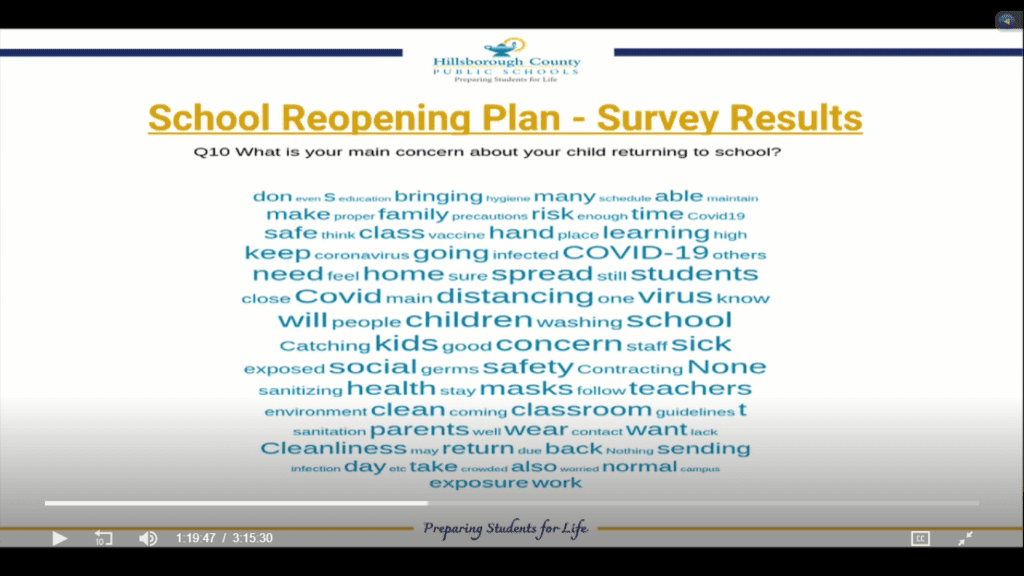 Hillsborough Schools received more than 62,000 responses to the survey about the district's reentry plan, which was distributed about 10 days ago, Davis said.
He acknowledged that the district "still (has) a lot of work to ensure families feel "comfortable about sending their learners back." He also hopes more of the district's 25,000 employees respond to the survey.
"We need to understand who will be ready (for) the transition," he said.
Additionally, while nearly 46% percent of families would allow their students to take a bus to school. 42% say they're unlikely to do so, he said.
He also hopes to determine interest in e-learning. There are about 300 students signed up for Hillsborough Virtual School, a digital learning option for students K through 12.
"When we look at the number of students taking Hillsborough Virtual (School) versus Florida Virtual (School) within our school district" the district is losing out on $9 to $10 million in additional funding from the Florida Department of Education, Davis said. "Right now is a time for us to rebrand, to reimage."
By asking open-ended questions on the survey, the district ascertained some of the concerns of family and staff, including class size, sanitizing protocols and cross- contamination.
"This is all about making certain that we're doing everything in our power to protect our children," Davis said.
District staff will continue to review the survey results, particularly the open-ended questions and responses, he said. Hillsborough Schools might reopen the survey if the CDC offers new guidelines after June 15 or if they want more families and staff to respond.
Board member Cindy Stuart said she was happy with the survey results.
"Our numbers look better than most," she said, adding that she's read that other Florida school districts only have around 30% confidence in reopening schools. "I think we're on the right track."
She hopes this number will increase once the CDC offers further guidelines.
"I think that number will grow," she said. "Honestly, I think this community is ready to get back to some normalcy."
Board Member Lynn Gray said, "The survey was really, really interesting. It does reveal a lot…it definitely tells a story about how the public is thinking and our teachers."
Login To Facebook From Your Browser To Leave A Comment