May 7, 2020
By: Tiffany Razzano
With restaurants and retailers throughout the state cautiously reopening this week, the city of Tampa has relaxed zoning regulations to allow restaurants to temporarily expand their outdoor seating.
In Phase 1 of his plan to reopen Florida's economy, Gov. Ron DeSantis allowed restaurants to open at just 25 percent of their usual indoor capacity starting May 4. Tampa's expanded outdoor seating waives permitting requirements and allows restaurants throughout the city to increase their footprint and welcome additional diners.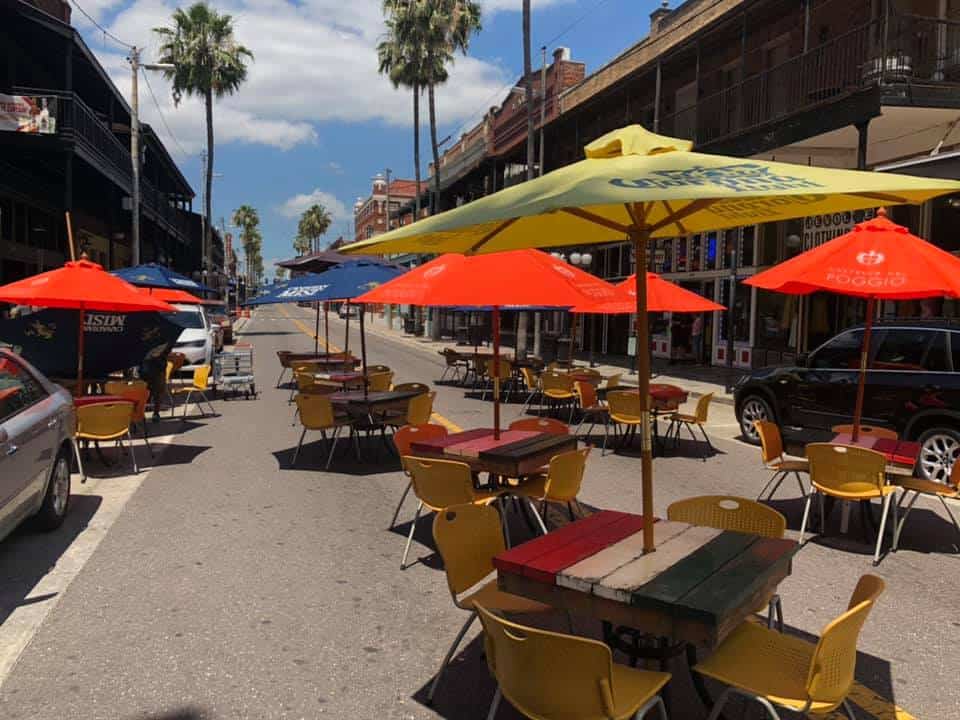 The city's Lift Up Local Economic Recovery Plan calls for 6 feet of social distancing between diners and other safety measures while allowing restaurant owners to utilize sidewalks, private parking lots and some city parking spaces to set up additional tables and chairs.
The 14-day program, which launched May 5, also designates eight "recovery zones" in concentrated areas and calls for the closure of some streets to allow additional seating. Street closures, spread throughout various neighborhoods, include:
Downtown: Twiggs Street between Tampa Street to Franklin Street; and Franklin Street between Madison Street to Polk Street;
Hyde Park: Swann Avenue between Oregon Avenue and Rome Avenue; and S. Dakota Avenue/W. Snow Avenue between Swann Avenue and S. Rome Avenue;
Ybor City: 7th Avenue between 15th Street and 21st Street;
Tampa Heights: Franklin Street between Kay Street and Palm Avenue;
West River: Grand Central Avenue between Kennedy Boulevard and Hyde Park Avenue;
and SOHO: South Howard Avenue between Morrison Avenue and Bristol Avenue.
The SOHO zone will only be closed from 5 to 10 p.m. daily, while other areas will be closed 24 hours a day for two weeks.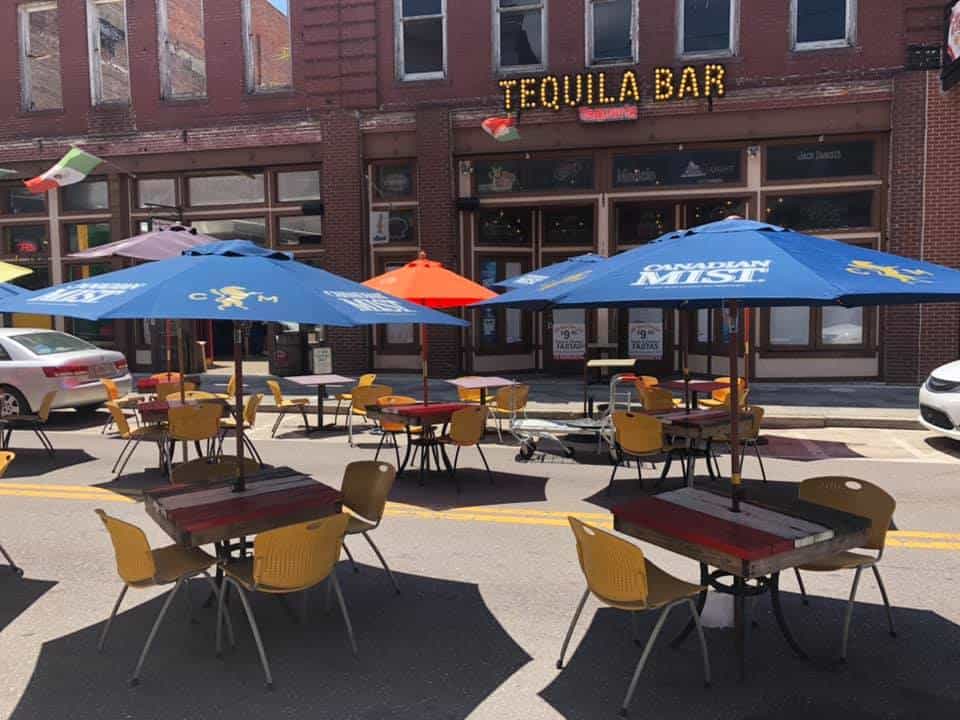 "We want to lift up our local businesses through this recovery and empower them to re-open responsibly," said Mayor Jane Castor in a statement. "By giving our local business owners as many tools and as much space as possible to safely serve guests, we can work together to protect our workforce, our customers and our community. Our small businesses are the backbone of our economy, and we need their help to safely and successfully re-open our city and get back to all the things we love – one step at a time."
Business leaders and owners have lauded the plan, which Lee Bell, president and CEO of the Ybor City Chamber of Commerce, called "very creative" and "out of the box."
The expanded outdoor dining and closure of 7th Avenue has reinvigorated the Historic District, bringing hope to business owners, he said. He was "very pleased by the support shown for our restaurants" May 5. These diners also created some foot traffic for retailers, he added.
"Ybor City is a place where there is always a lot of energy and it's sad because that energy hasn't been here recently," Bell said. "(The day this plan launched) was the first time I felt that energy in weeks."
Kelly Flannery, president and CEO of the South Tampa Chamber of Commerce, also appreciates the city's support.
"We're obviously excited for businesses to be able to refocus and reopen, and we're thankful that the city was able to come up with a creative solution for these businesses to be able to maximize space and capacity, and to still be compliant and safe as part of that Phase 1 plan," she said.
While restaurants and other businesses figure out "what the new normal looks like" during this period of transition, Flannery said the expanded outdoor seating "is an opportunity for us to come out on the other side of this stronger together."
Ilya Goldberg, owner of The Stone Soup Company in Ybor City, said his business was down about 70 percent during the length of Florida's stay-at-home order.
"We're still hurting. We're still down, but things are looking a little bit better," he said, nodding to the city's expanded outdoor seating areas. "Restaurants are able to put as many tables as they want outside without being limited to a specific area. (The idea) really was brilliant. Some of our neighbors don't have permits and don't have outdoor seating."
Neighboring businesses are also working together on plans to draw more customers to the area, including screening movies on the sides of buildings and other events, he said.
He added, "If you were here, it looks like a street party…It seems to be flowing. I think people want to get back to some kind of normal."
Jason Fernandez, owner of Historic Hospitality, which owns and operates Bernini of Ybor, Carne Chophouse and Tequilas, called the outdoor seating plan "a win-win for everybody."
The launch of this "temporary creative solution" could not have come on a better day for the restaurant group, he added: Cinco de Mayo.
"What a great kickoff for our grand reopening," he said. "I couldn't believe how many people came out to support us…And I couldn't believe how quickly the city came through with this. Police out there tweaking the barricades, code enforcement. You couldn't ask for a better support system from this administration."
Login To Facebook From Your Browser To Leave A Comment