May 27, 2020
By: Staff Report
The Department of Justice announced Wednesday the filing of a criminal complaint charging a Tampa, Florida man with "attempting to provide material support or resources to a designated foreign terrorist organization," specifically, the Islamic State of Iraq and al-Sham, more commonly known as ISIS.
According to the complaint, Muhammed Momtaz Al-Azhari, 23, was an ISIS supporter who planned and attempted to carry out an attack on behalf of the organization.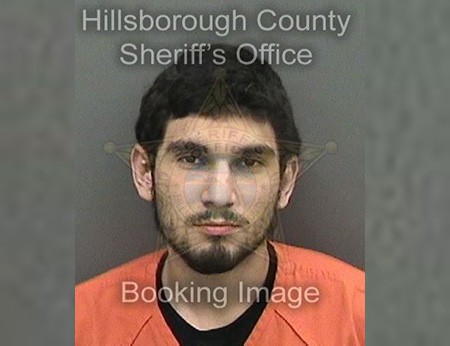 Al-Azhari has a criminal history that includes prior terrorism charges in Saudi Arabia, the DOJ says.
The complaint says Al-Azhari attempted to purchase multiple guns over the course of the investigation and acquired a Glock pistol and a silencer.
If convicted, Muhammed Momtaz Al-Azhari, 23, faces a maximum penalty of 20 years in federal prison.
"We are grateful for the quick work of our partners at the FBI to apprehend Al-Azhari before he could carry out his attack," said Assistant Attorney General for National Security John C. Demers. "This case demonstrates the Department's commitment to stand vigilant against the threat of terrorism and violent extremism in all its forms."
The complaint, which we have added below, states as fact that Al-Azhari "is a supporter of ISIS who has attempted to provide material support (personnel, including himself, and services) to ISIS." It also states that he is an "admirer" of the Pulse nightclub shooter and that he expressed a desire to carry out a similar act of violence.
Login To Facebook From Your Browser To Leave A Comment