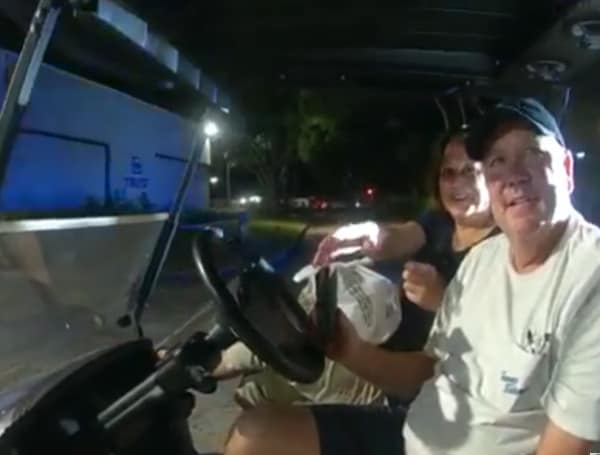 TAMPA, Fla. – Tampa Mayor Jane Castor has requested and received the resignation of Police Chief Mary O'Connor, following the completion of an Internal Affairs investigation into a recent traffic stop involving O'Connor.
Assistant Chief Lee Bercaw, a widely respected, 25-year veteran of the department, will serve as acting chief while a comprehensive national search is conducted.
"The Tampa Police Department has a code of conduct that includes high standards for ethical and professional behavior that apply to every member of our police force. As the Chief of Police, you are not only to abide by and enforce those standards but to also lead by example. That clearly did not happen in this case." 
"It is unacceptable for any public employee, and especially the city's top law enforcement leader, to ask for special treatment because of their position. Public trust in Tampa's police department is paramount to our success as a city and community," Mayor Castor said. 
On the evening of November 12, 2022, Chief O'Connor and her spouse were stopped by a Pinellas County Sheriff's Office deputy while riding in a golf cart without a license plate outside of a residential area in Oldsmar.
The incident was recorded on the Pinellas SO deputy's body-worn camera.
During the stop by Pinellas County Sheriff's Office Deputy Jacoby, O'Connor identified herself verbally and, with her police badge in hand, said, "I am hoping you will let us go tonight."
She handed Pinellas County Deputy Jacoby a business card and added, "If you ever need anything, call me – serious."
"It was poor judgment on our part to be driving a golf cart on a public roadway without the appropriate tags. This was the first time we had exited the golf-cart-friendly community in which we own property with this vehicle, prompting the need for a license plate," said Tampa Police Chief O'Connor at the time.
Castor added, "This is especially disappointing because I gave Mary O'Connor a second chance, as I believe in second chances for people. Which is one of the reasons that the disappointment today runs so deep. I had high hope for Chief O'Connor, as she was off to such a strong start by reducing violent gun crime, proactively engaging with our community and focusing on officer wellness. But these accomplishments pale in comparison to the priority I place on integrity."
"In Lee Bercaw, we have a thoughtful and highly regarded leader in progressive policing. I am grateful he can hit the ground running and continue working with our community to keep our city safe," said Castor.
Bercaw has worked in every Tampa neighborhood and has been a key force in developing proactive crime reduction strategies that have made Tampa among the safest cities of its size in America.
He is well-versed in managing large-scale events such as the Super Bowl, Gasparilla, and the Republican National Convention. He holds a doctorate in Criminal Justice from St. Leo University, as well as a Master of Arts in Criminal Justice Administration and a Bachelor of Science in Criminology from the University of South Florida.
Visit Tampafp.com for Politics, Sports, and National Headlines.
Android Users, Click Here To Download The Free Press App And Never Miss A Story. Follow Us On Facebook Here Or Twitter Here.
Login To Facebook To Comment