May 30, 2020
By: Brian Burns
Hundreds of people showed up Saturday in downtown Tampa as well as Temple Terrace, to protest the murder of George Floyd that took place in Minneapolis Minnesota.
We spent time this afternoon in the protest to speak with folks who participated and learn why this was important for them, as individuals, to be part of this today.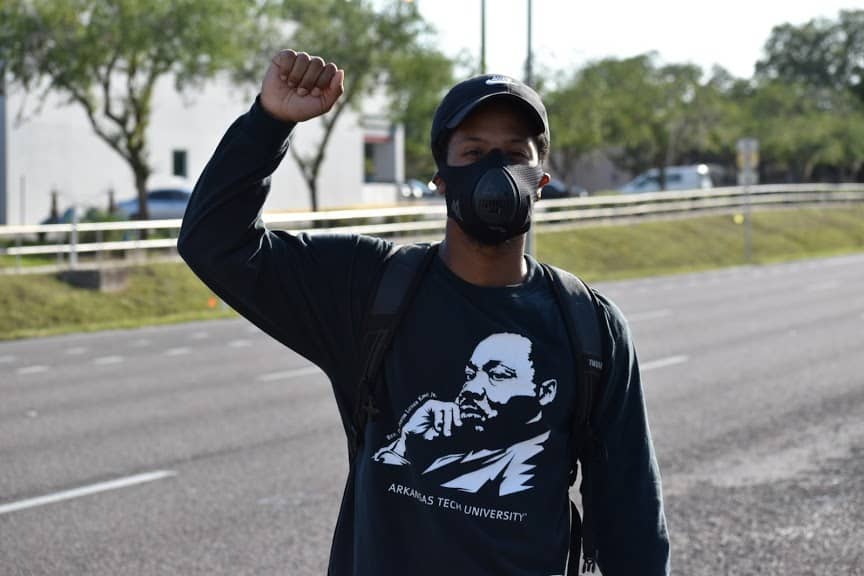 Greg Abrams Jr. from Lakeland Florida said, "There's no excuse for what happened to George Floyd, but I feel like everyone's on the same page here today. I feel like that's an example that we can set and how we can be as a country, and as in the world honestly. It's everyone being on the same page, everyone respecting one another, and just really just living your life. You don't have to live your life and down someone else's ."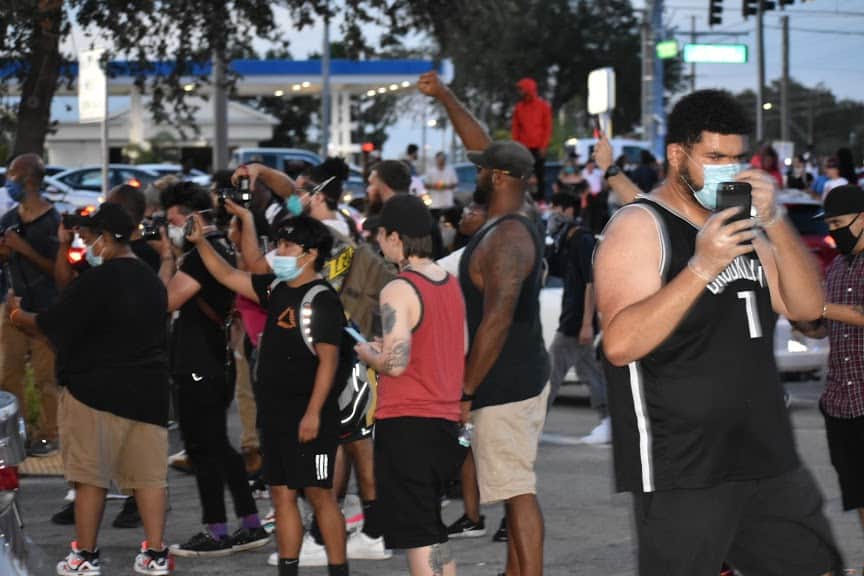 From New Port Richey Florida, Norbet Vargas was passionate and proud in front of the CVS at Bruce B Downs and Fowler Ave, "I was born in the Bronx New York, and the reason I am here is to protest the death of George Floyd. The reason I am here is to stop the system from killing minorities, the reason I am here is to stop the police brutality, and we do not want violence, we do not condone looting but they will hear our voice."
At that moment, there were some bangs in the background, and Norbert, for my safety, moved the interview further away from the police action.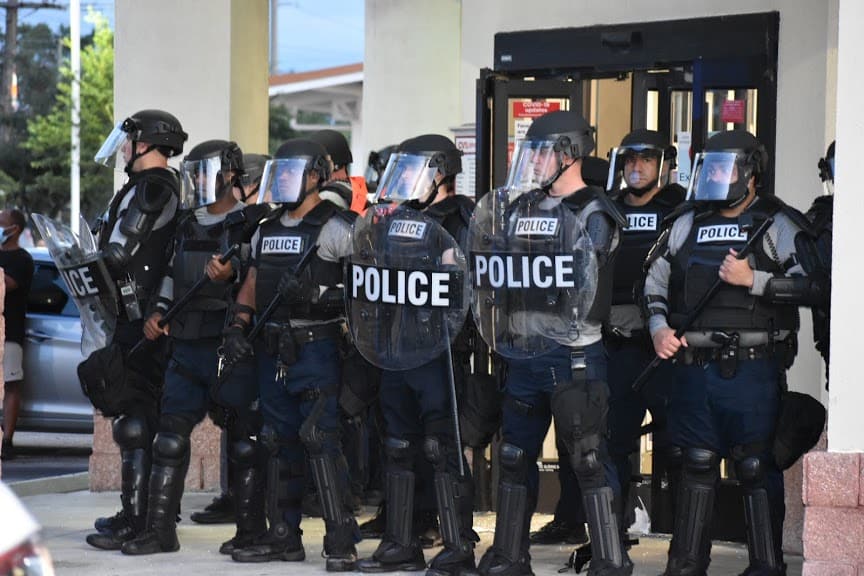 Reggie Knox, protested today, and was involved in the Rodney King riots back in 1992, "I was in the Rodney King riot 30 years ago when seven white officers beat Rodney, went to court, and then found innocent. That's when we rioted. They were retried and found guilty, this shits been going on for 30-years man. I know for sure, that's wrong what they are doing."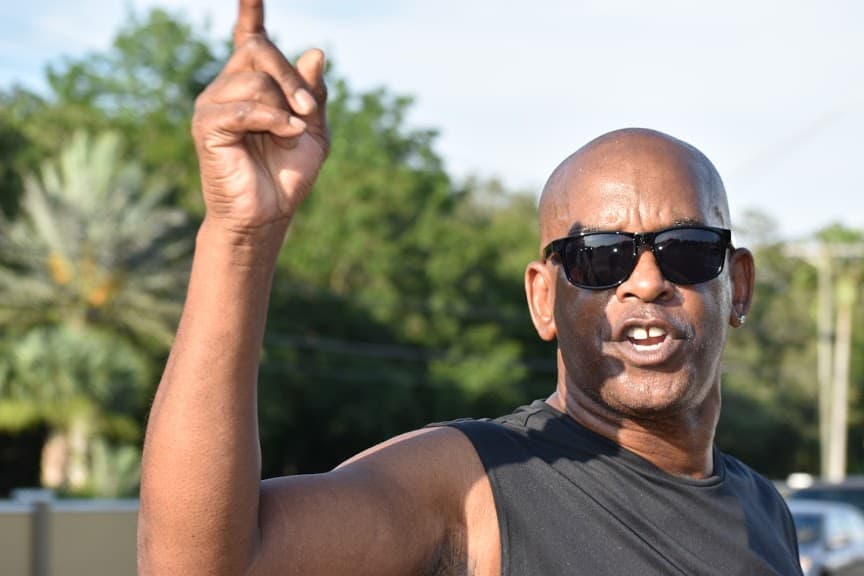 We have included a photo gallery from this afternoon's protest below.
Login To Facebook From Your Browser To Leave A Comment