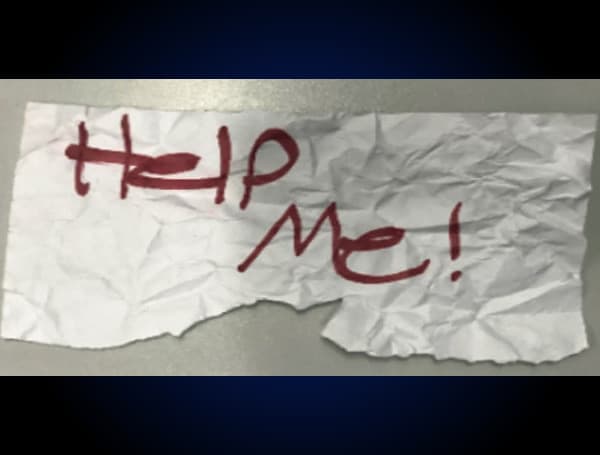 A federal grand jury indicted a 61-year-old Texas man who allegedly kidnapped a 13-year-old girl at gunpoint in Texas, drove her to California, and sexually assaulted her multiple times before his arrest.
Steven Robert Sablan, 61, of Cleburne, Texas, is charged with one count of kidnapping and one count of transportation of a minor with intent to engage in criminal sexual activity.
According to the Department of Justice (DOJ), on July 6 in San Antonio, the victim was walking down a street when Sablan, driving a gray Nissan Sentra, approached her.
In the news: 4 Florida Men Charged With Robbing People Of Apple Products From Online Marketplace
Sablan allegedly raised a black handgun to his side and told the victim to get in the car, saying, "If you don't get in the car with me, I am going to hurt you."
Fearing for her life, the victim obeyed Sablan, court documents allege.
Sablan allegedly began driving with the victim in the car and asked her how old she was.
The victim replied she was 13 years old, and – after later mentioning she had a friend in Australia – Sablan allegedly told the victim he could take her to a cruise ship to visit this friend, but she had to do something for him first.
He then repeatedly sexually assaulted the victim, according to court documents.
Over the next two days, Sablan allegedly drove the victim from Texas to California and sexually assaulted her at least two more times.
In the news: Florida Mom Arrested After Attempting To Hire 'Hitman' To Kill Her 3-Year-Old Son
On the morning of July 9, Sablan parked the car in a lot in Long Beach and took their clothes to a laundromat for washing. While Sablan was in the laundromat, the victim stayed in the car and wrote "Help me!" on a piece of paper to try and get someone's attention.
A witness telephoned law enforcement, who, upon arrival, saw Sablan standing outside the vehicle and saw the victim – who mouthed the word "Help" – inside the car, court documents state.
During a search of the vehicle, officers retrieved a black BB gun, a "Help me" sign, and a pair of handcuffs. Law enforcement determined the victim was a reported runaway missing person from San Antonio.
Sablan's arraignment is scheduled for July 31 in United States District Court in downtown Los Angeles.
The FBI and the Long Beach Police Department investigated this matter. The Cleburne (Texas) Police Department provided assistance.
Android Users, Click To Download The Free Press App And Never Miss A Story. Follow Us On Facebook and Twitter. Signup for our free newsletter.
We can't do this without your help; visit our GiveSendGo page and donate any dollar amount; every penny helps.
Login To Facebook To Comment