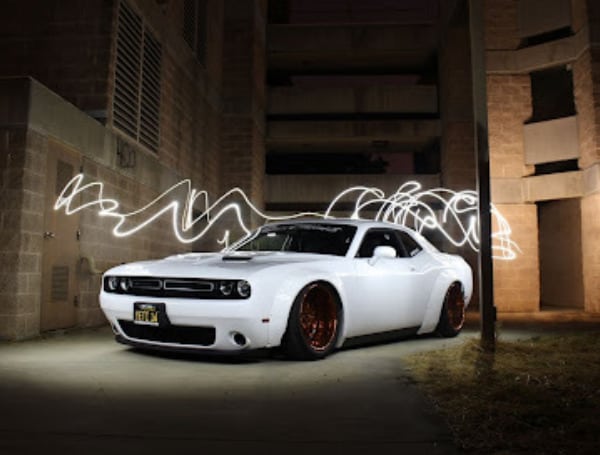 As a business, staying up to date on the latest trends in your industry is important. If you're not keeping pace with the competition, you'll quickly fall behind.
In the world of vehicle design, there are several trends that businesses should be aware of in today's world. In this blog post, some of the most important ones will be discussed. We'll also provide tips on how businesses can keep up with these trends and stay ahead of the curve.
1) Electric Vehicles:
One of the biggest trends in vehicle design is the move toward electric vehicles. With concerns about climate change and air pollution, many countries are encouraging the switch to electric cars. In China, for example, the government is offering subsidies to buyers of electric vehicles. As a result, sales of electric cars in China have increased dramatically in recent years.
There are a few reasons why businesses should pay attention to this trend:
First, electric vehicles are more efficient than traditional gas-powered cars. This means that they produce fewer emissions and are better for the environment.
Second, electric cars are becoming increasingly affordable as technology improves and production costs decline.
Finally, Electric vehicles have many other advantages over traditional cars.
2) Self-Driving Cars:
Another major trend in vehicle design is the development of self-driving cars. This technology is still in its early stages, but it has the potential to revolutionize the automotive industry. Self-driving cars could make driving safer, more efficient, and more convenient. They could also reduce traffic congestion and improve fuel economy.
For businesses, self-driving cars could have a significant impact on logistics and transportation. For example, companies that operate fleets of vehicles could see substantial cost savings by switching to self-driving cars. Self-driving technology could also lead to new business opportunities in areas such as ride-sharing and delivery services.
3) Connected and Autonomous Vehicles:
Connected and autonomous vehicles (CAVs) are another trend that businesses should be aware of. CAVs are cars that are connected to the internet and equipped with advanced driver-assistance systems (ADAS). These systems allow the car to communicate with other vehicles and infrastructure, such as traffic lights and road signs.
The benefits of CAVs include increased safety, efficiency, and convenience. For example, because CAVs can communicate with each other, they can avoid accidents. They can also reduce traffic congestion by coordinating their movements with other vehicles on the road. In addition, CAVs can provide a more convenient driving experience by offering features such as hands-free operation and door-to-door navigation.
4) Shared Mobility:
Shared mobility is a trend that is closely related to CAVs. It refers to the idea of sharing vehicles rather than each person owning their own car. This could be done through ride-sharing services, such as Uber and Lyft, or through car-sharing programs, such as Zipcar.
There are a few reasons why shared mobility is becoming more popular.
First, it's more efficient than traditional forms of transportation. 
Second, it's more convenient, especially for short trips. 
Thirdly, it can help reduce traffic congestion and emissions, for businesses, shared mobility could present both opportunities and challenges. On the one hand, ride-sharing services could provide a new source of revenue.
5) Alternative Fuel Vehicles:
Another trend in vehicle design is the development of alternative fuel vehicles. These are vehicles that run on fuels other than gasoline, such as biodiesel, ethanol, and hydrogen. Alternative fuel vehicles have a number of advantages over traditional gas-powered cars. They emit less pollution, they're more efficient, and they're often cheaper to operate.
However, there are a few challenges that need to be addressed before alternative fuel vehicles can become mainstream.
First, the infrastructure for refueling them needs to be developed.
Second, the cost of these vehicles needs to come down.
Thirdly, consumer awareness about these types of cars needs to increase; for businesses, alternative fuel vehicles could present both opportunities and challenges.
6) Interior and Exterior designs:
As we've seen, the trends in vehicle design are moving towards more efficient, convenient, and sustainable cars. But that's not to say that there aren't still opportunities for businesses to capitalize on traditional car design. For example, there is still a market for luxury and performance vehicles; personalizing Color Schemes, Private Number Plates, Upholstery, and many other features have become competitive. As long as there are people who want to buy these types of cars, there will be a market for businesses that sell them.
So, in conclusion, what does the future hold for vehicle design? We can expect to see more self-driving and connected cars on the road. Alternative fuel vehicles will become more common. And shared mobility services will continue to grow in popularity. As these trends continue to develop, businesses must adapt to stay ahead.
Visit Tampafp.com for Politics, Tampa Area Local News, Sports, and National Headlines. Support journalism by clicking here to our GiveSendGo or sign up for our free newsletter by clicking here.
Android Users, Click Here To Download The Free Press App And Never Miss A Story. Follow Us On Facebook Here Or Twitter Here.
Copyright 2022 The Free Press, LLC, tampafp.com. All rights reserved. This material may not be published, broadcast, rewritten, or redistributed.
Login To Facebook From Your Browser To Leave A Comment