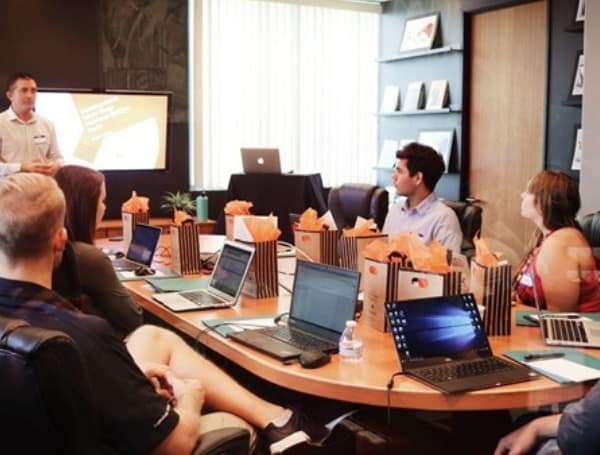 If you run a business, you obviously want to make sure that it is going to be as successful as possible.
But it's amazing how many people want that for their business without actually necessarily knowing what success means, or what it looks like when it is there. If that is something you think you might need to look into a little more, then it's definitely worth doing so as soon as possible.
In this post, we are going to take a look through some of the major signs of success in business that you should be aware of – including how to identify them, how to improve them and ensuring that you can increase your success according to these metrics as best as you can.
Some of these might seem more obvious than others, but they are all important to be aware of.
The number one thing that most business leaders are looking for is, of course, profit. If you are profiting from the business, then this is only going to be a good sign, and it's something that you need to make sure you are aiming for as best as you can and as strongly as possible. As long as the profits are on the up, that's something that is going to really help you to carry on as well.
A major part of this is simply being aware of what your profits are doing, so you need to have a decent approach towards your bookkeeping, so that you can see what is going on month after month. If the profits are healthy, you can carry on doing more of the same, and if not then it might be that something needs changing.
The truth about this is that, very often, you can make significant changes to your profit margin just by making some small changes. It might be that you reduce the cost of producing your product to an extent, that you remove one or two overheads, or even that you downsize somewhat in the staff. However you do it, keeping your profits high is always important, and it's especially good if you can do it without causing the customer to pay more – which is often going to backfire on you.
As you can see, there are a few things to consider with regard to profit, but it's such an important metric that it's vital you are looking into it. You will also find that everything else in the remainder of this article helps with profit in a direct or indirect way, so that is something to think about too.
Customer Satisfaction
It is absolutely a hugely important thing to make sure that you're keeping your customers happy at all times. This is directly linked to all of the other major goals that you should aim for, and all of the signs that you are hoping to see in your business when you want it to succeed. Strong customer satisfaction means that generally your business is going to be in a very strong place, so it's definitely the kind of thing that you need to prioritize as best as you can.
The question of course is what can you do to ensure that you are succeeding in terms of keeping the customers happy? And one of the most important things here is that you have a strategy. A customer success strategy is a vital part of making sure that you know what your customers want and need and how to deliver it to them flawlessly over time. So you should certainly sit down to work such a strategy out if you haven't already done so, as it could be the best thing you ever do for your business.
Beyond that, you are going to need to make sure that you collect plenty of data from your customers, most importantly of all their feedback on what they think of your product and your customer service. Using that feedback, you can then easily build on this in the best way possible, and you will find that this is going to be great for them and for you.
When you are doing all this, you will also find that it really helps to imagine things from the customer's perspective. If you go through the entire customer journey in your mind and think about what you would expect, and then make sure to provide that, you will certainly be doing right by your customer so much more of the time.
All in all, having satisfied customers is a sign of good progress and indicates that things are generally going well and healthy in your business.
Growth
This is related to both of the above, but is also its own metric in its own right too. Your business should be growing. At what rate is up to you, and you certainly don't have to feel as though you are growing endlessly and as quickly as possible – sometimes a more subtle approach can actually be best. Nonetheless, that your business is growing to some degree is really important, and it's the kind of thing that you need to make sure that you are focusing on as best as you can at all times.
If your profits are generally increasing, however slowly, your customer base is growing, and you are finding that you need to hire more staff and order in more supplies in order to keep things going, then these are all signs of good, healthy growth. Similarly, if you need to move into a bigger office or anything else like that, this is a really good sign too. So look out for these if possible.
To aid growth, you simply need to do the above, especially in terms of boosting profits. Over time your business will naturally grow. Remember that some setbacks might occur, but that doesn't mean you are going to struggle to grow again soon enough.
If you are seeing these signs, that is very good news indeed, and you can keep on doing whatever you're doing.
Visit Tampafp.com for Politics, Tampa Area Local News, Sports, and National Headlines. Support journalism by clicking here to our GiveSendGo or sign up for our free newsletter by clicking here.
Android Users, Click Here To Download The Free Press App And Never Miss A Story. Follow Us On Facebook Here Or Twitter Here.
Copyright 2022 The Free Press, LLC, tampafp.com. All rights reserved. This material may not be published, broadcast, rewritten, or redistributed.
Login To Facebook From Your Browser To Leave A Comment