By BOB D'ANGELO
RIVERVIEW — The Hapi Place at the Riverview Flea Market on U.S. 301 oozes nostalgia. The three booths boast records, concert posters, guitars, fiddles, a buffalo head and even a signed copy of Tim Dorsey's novel, Florida Roadkill.
That's not what makes owner Philip "Hapi" McKenzie smile. A quick grin and sharp wit — coupled with a gift for singing and songwriting — have allowed McKenzie and his wife, Patty Pfister, to tour the world as The Crabgrass Cowboys since 1988.
"Every mile we travel is a line for another song," McKenzie, 72, sings in the title track of "Hotel Hillbilly," the group's latest CD that was cut at a Ruskin studio last year.
He's not kidding.
Blending country, rockabilly, Americana and bluegrass — the "crab" in Crabgrass — McKenzie and Pfister have played locally at the Ruskin Seafood Festival, Clearwater's Ruth Eckerd Hall, Tampa Theatre, the Florida Opry in Plant City and the bandshell at Tampa's Lowry Park.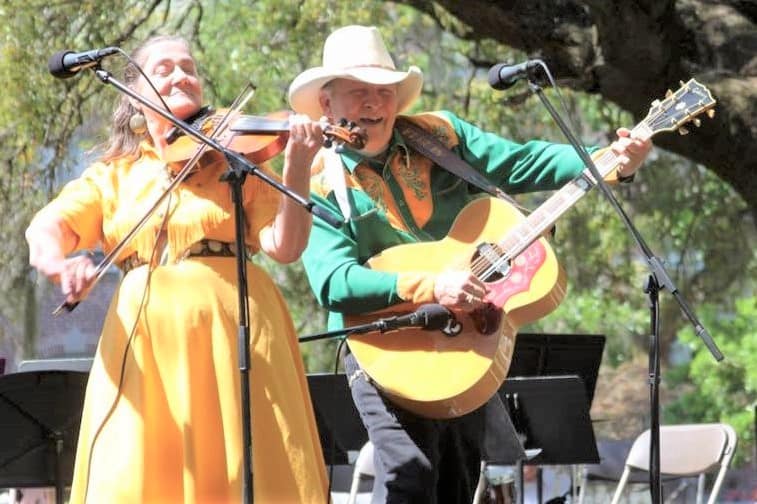 They opened for Bob Dylan at Ruth Eckerd Hall last year and will do the same for Dwight Yoakum in November. Next month, they will make their 21st appearance at the 22nd annual Gram Parsons Guitar Pull & Tribute Festival in Waycross, Georgia.
The Crabgrass Cowboys have played in 49 states — "when they build a bridge to Hawaii, we'll play there too," McKenzie cracks — and have performed in Germany, Poland, the Czech Republic and France.
"They treated us like we were the Beatles in Germany," McKenzie said.
McKenzie writes songs and plays guitar, while Pfister handles the fiddle. Sometimes, McKenzie's brother Lloyd plays standup bass.
The couple play concerts decked out in cowboy attire, looking like a modern-day version of Roy Rogers and Dale Evans.
"I've been dressing like a cowboy since I learned to walk," said McKenzie, whose mother, Gaynell, designed and sewed the band's costumes.
McKenzie was born in Ashland, Kentucky, on Sept. 29, 1947 — he shares the same birthdays as Gene Autry and Jerry Lee Lewis — and grew up in Tampa, picking up his first guitar as an 8-year-old. Like "The Singing Cowboy" and "The Killer," McKenzie thrives on his music.
"Give Me a Flag, Not a Rag," was inspired by McKenzie finding a tattered flag flying at a local bank. When bank officials refused to replace the flag, McKenzie wrote the song and vowed to stand in front of the bank until they complied.
They did.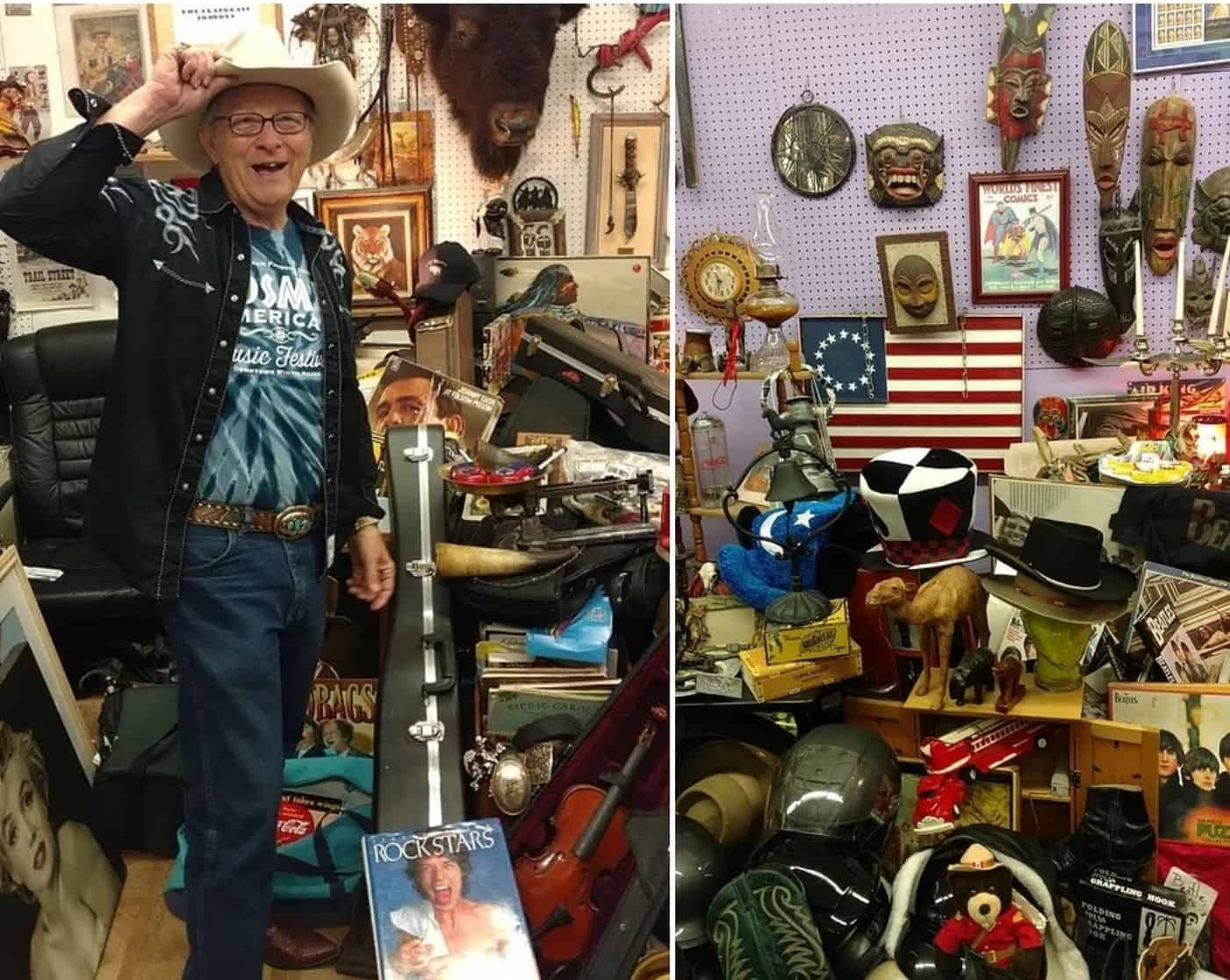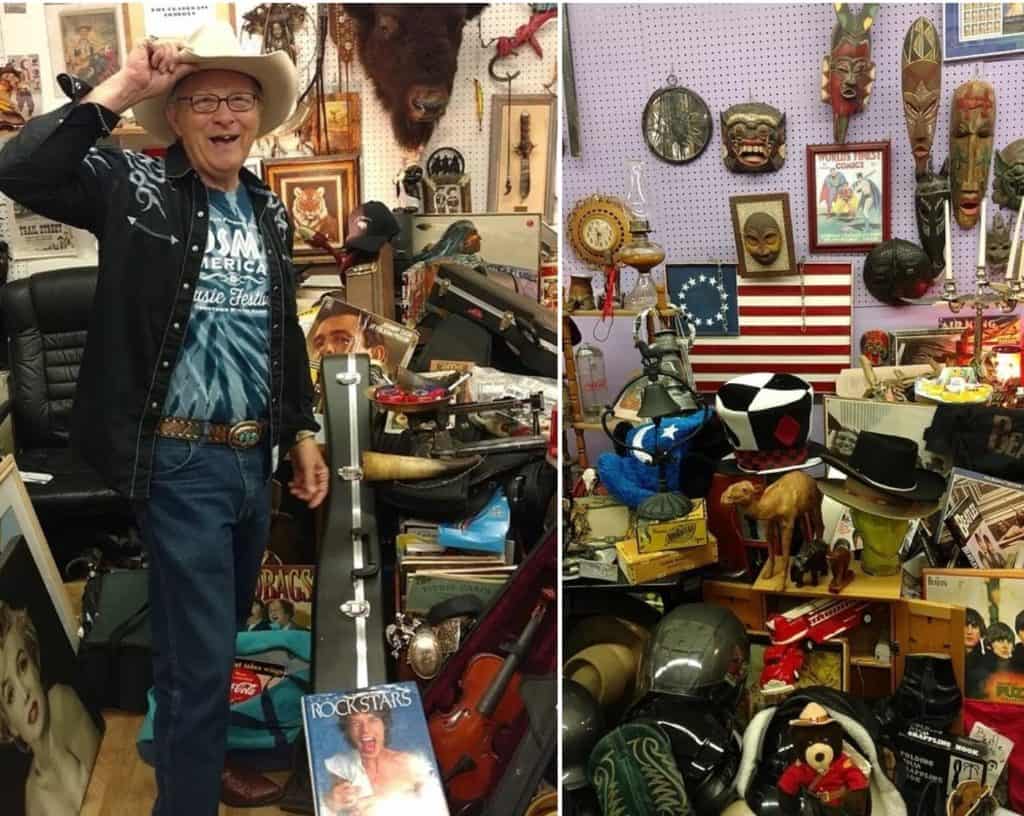 The Crabgrass Cowboys played for Britain's Princess Anne on Tampa's Harbour Island in March 1994.
"We played in a big tent," McKenzie said. "They were eating barbecue on fine china, go figure."
As they began their set, McKenzie called out, "This one's for you, Princess, since you're mighty fine," and the band launched into one of its signature numbers, "Mighty Fine."
It's been a mighty fine relationship between McKenzie and Pfister.
In 1988, McKenzie was playing at Sweet Baby Jane's, a smoky bar at the corner of West Hillsborough and North Rome avenues in Tampa. He was a part of a three-man group called the Tijuana Donkey Show, which played music "to wash dishes by." The Fourth of July crowd that night was small, and McKenzie wanted out of the group.
"I wanted to do more original songs, and they wanted to do Jimmy Buffett," he said.
In a life-changing moment, a woman from Havre, Montana, walked into the bar. Pfister, whose father was a professor of library science at the University of South Florida, had been playing the fiddle since she was 8.
"I was looking for people to play with and I liked the songs he did," Pfister said. "I liked his songwriting and told him to kick the other band members out and play with me."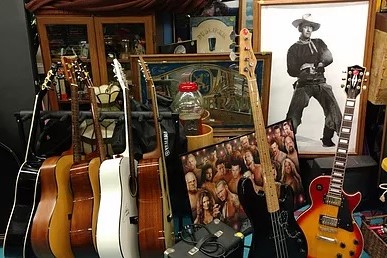 McKenzie was only too happy to oblige. They began touring and were married in Orlando 10 years later.
Their first CD, "Lookin' Mighty Fine," was released in 1989. "Roll It Home" came two years later. A live album taped from their set at Tampa's Skipper's Smokehouse was next.
"That was Patty's favorite album," McKenzie said. "It starts out with my mother leading a chant of 'crabgrass,' and then we follow it up with 'My Baby Thinks She's a Train.'"
"Hillbilly Hotel" is a tribute to the recreational vehicle the duo drove across the country.
"This thing's turning into a hillbilly hotel," McKenzie observed during one trip, and a new song was born.
"It's a lot of fun and dangerous traveling with him," Pfister said. "He wrecked our Hillbilly Hotel, so we no longer have that."
The Crabgrass Cowboys were featured in a Metro PCS commercial in 2015. Their song, "Drifting Away," was a chart-topper among country independent labels for two months. Locally, the duo has won Best of the Bay awards for costumes, folk duo, songwriter ("I like that one," McKenzie said) and comedy duo.
Comedy duo?
"Sure. When people ask if we do Top 40 music, we say, 'Yeah, Top 1940,' " McKenzie joked.
McKenzie began writing songs while attending Wilson Junior High in Tampa and formed his first group while attending Plant High School, where he graduated in 1966.
"We did surf music, the Beatles and Rolling Stones, and The Kinks," he said.
After forming the Crabgrass Cowboys, McKenzie and Pfister played on weekends and during their vacations, since they were both working full time at Tower Diagnostics.
Now, the Crabgrass Cowboys are ready to hit the road again and are eager to record.
"We've got enough material for another CD," McKenzie said. "We just need to find a sponsor."
After years of accumulating memorabilia from their times on the road, McKenzie opened The Hapi Place at the flea market six years ago.
"We started with one booth and then expanded it to three," McKenzie said. "It was just stuff we bought from different places, at yard sales and flea markets."
Bantering with customers and touring together keep McKenzie and Pfister happy.
And that's mighty fine.
Login To Facebook From Your Browser To Leave A Comment