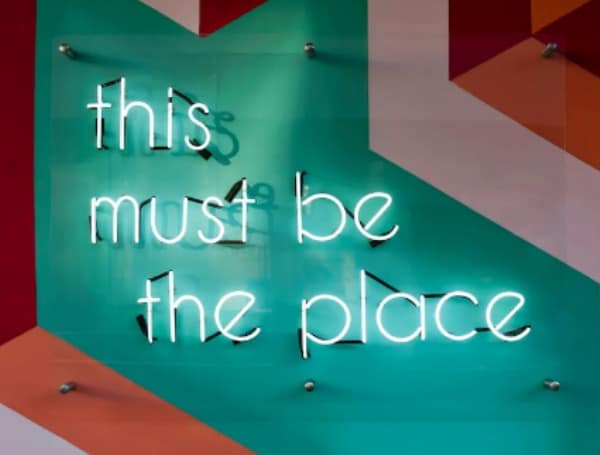 Until you become a business owner, there are certain things you don't realize are extremely important. You know it's vital that you perform a leadership assessment before appointing board members and that you need to create an amazing business plan to succeed, but there are lots of other things that could make or break your business too Signage is one of these things; it's an underrated element of a business that flies under the radar. You don't appreciate just how crucial signs are for your small company. 
In this post, we will explore some of the key reasons your business needs to utilize signage. We'll explain how to use it and why it is so important. Without further ado, let's get started:
Improve health & safety
What's the first thing that comes into your mind when you think about business signage? For most people, it will be all of the different warning or safety signs dotted around the premises.
We're talking about the following:
Warning signs
Hazard signs
Fire exit signs
Instructional signs
Wet floor signs
The list can be much longer, but you get the idea. Signs like these are essential because they improve health & safety in the workplace. Warning signs or hazard signs indicate when there are dangers nearby. They give people a heads-up, so they know to proceed with caution or act differently in a certain area. A wet floor sign is the best example out there. When you see this sign, you know to walk slowly and be more aware of where you are treading. Without the sign, you could walk or run around without a care in the world, possibly slipping and injuring yourself.
Instructional warning signs are also super important to focus on. Essentially, these signs explain how to use equipment at work. This could include using things like fire extinguishers – or even instructions on how to lift things from the floor. It's all about making the entire workplace more safety-conscious, which is so important for a host of reasons.
Without these signs, you could end up in legal trouble if someone gets injured at work. Even worse, you will fail a safety inspection, which will lead to penalties and the potential closing down of your business. As you can see, signage is clearly VERY important from a health & safety perspective!
Encourage more sales
Signs are also really crucial because they can be used to advertise your business. In turn, this will help you encourage more sales. The interesting thing about this is that you can use signs in so many different places to subtly get people to buy things from you.
Some common places for signs include:
On the front of your business
Outside your business location, on the street
Inside your business
Signs on the front of your business and outside the premises are designed to grab people's attention and make them wander over. You want them to see the sign, be intrigued by its content, and come over to learn more. A good exterior sign will lead to a steady stream of foot traffic for your business.
Once people are inside your premises, you can use other signs to encourage them to purchase certain products. Big banner signs are effective at directing attention to a particular sale you might have on. In some settings, signs displaying particular products or deals will do a really effective job of making people buy something. With products like LoopTV, you can turn a TV monitor into a digital sign that displays so much advertising content to everyone on your premises. It can direct them to specific places inside to make a purchase or encourage them to buy something because of a good deal or special offer.
The bottom line is that signs inside and outside your business are critical for marketing and promoting your products/services. They should be used to lure people in, and then your interior signage should focus on securing the sale.

Allow for a better customer experience
In some settings, you will have customers – or potential customers – that need to wait around. Some common businesses that experience this are:
Restaurants
Cafes
Health services
Hairdressers
Consultancy firms
Again, it's a list that can extend much longer than this, but the idea is that you provide a service that people have to wait for. This is normally because you only have enough space to cater to a specific number of customers at once, or you can only see one person at a time, so there has to be a queue.
Regardless, if your business is like this, signage can allow for a better customer experience. Specifically, digital signs can be used to entertain or educate them while they wait. Your signs can display lots of cool information relating to your service, giving them something to read. For example, if you offer a massage service, you could have a digital sign explaining what people should do before the massage starts. It could then transition to explaining the benefits of massages, the different types, and so on. All of this will improve their experience while they're waiting, so they don't get agitated or disgruntled.
Boost your branding
Lastly, signage is fantastic at improving your branding!
The quality of your signs will reflect the quality of your brand. If you have some amazing signs that look really professional, it makes your business look good. Signs are also excellent places to put your brand logo or to use your brand colors. In doing so, you build up a level of brand awareness and brand association. You're trying to get your brand into people's minds, associating certain colors or fonts with it. So, if they see these colors or fonts elsewhere, they instantly think about your brand.
As a business, the deeper you can root yourself into someone's mind, the more effective your marketing campaign will be. Branding is absolutely essential, and signage will give it a boost.
Most people look at signs and don't appreciate the hard work they bring to the table. As a business owner, you need to consider how you're using signage at work. It's mandatory for health & safety purposes, but it can also improve the customer experience, boost branding, and increase sales. If you aren't taking signs seriously, now is the time to start.
Visit Tampafp.com for Politics, Sports, and National Headlines. Support journalism by clicking here to our GiveSendGo or sign up for our free newsletter by clicking here.
Android Users, Click Here To Download The Free Press App And Never Miss A Story. Follow Us On Facebook Here Or Twitter Here.
Copyright 2022 The Free Press, LLC, tampafp.com. All rights reserved. This material may not be published, broadcast, rewritten, or redistributed.
Login To Facebook From Your Browser To Leave A Comment