August 14, 2020
By: Martin Fennelly
TAMPA, Fla.- So, no Florida State-Florida game this year.
And no Ohio State-Michigan.
Tough stuff.
Tradition cannot stand up to coronavirus' goal-line stand.
College football's 2020 ranks keep dwindling from this global pandemic. At last count, 50 college football schools had stepped away from the top ranks. At this rate, USF might have a shot at winning a national title.
I nod to the science behind both the Big Ten and Pac 12's decision to quit bow to show for 2020, maybe until the spring, maybe not. But don't underestimate the threat of possible lawsuits. We are just an outbreak away from the whole thing crashing down, no matter what the SEC, Big 12, and ACC think. And I'm pretty sure they are not thinking clearly.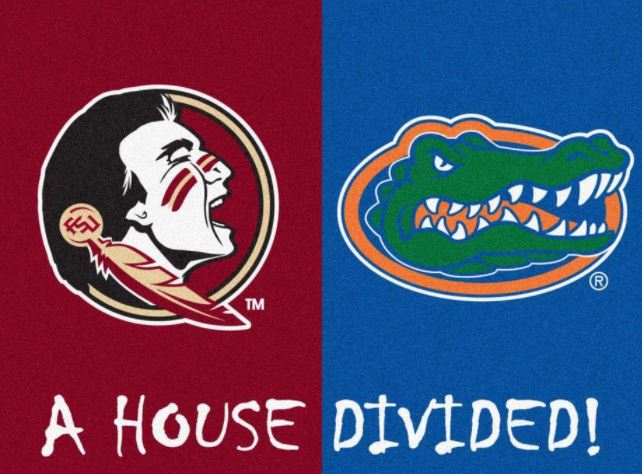 Southern football has dug its heels in. Game on. Be careful there. Remember the last time the South was slow to the table in a national crisis? It's how we ended up with Brown vs. Board of Education, how George Wallace ended up in the schoolhouse door in Tuscaloosa, how we ended up with the 101st Airborne escorting children to classes in Little Rock. It's how we arrived at The Civil Rights Act.
The SEC needs to wise up. So does Alabama coach Nick Saban, the noted physician, who thinks players will be fine. To hell with the students, but the players will be fine. What does he know? What do any of us know? Just enough to know it isn't safe to try and play football this fall.
The NFL needs to watch closely. It has yet to try and play its season, which makes it easy to sit back and not to worry. As those great Americans, FDR and Bucs quarterback Tom Brady, have said, there is nothing to fear by fear. Oh, and maybe myocarditis.
College football is the test case, and it is behind on the scoreboard. Yes, there is a lot of flailing here, from Nebraska and its jughead coach, Scott Frist, insisting it will play a season, Big Ten be damned (good luck with that), to SEC programs that act as if nothing has changed.
Well, it has changed. It has brought college athletics to its knees. It is tearing college athletic budgets to pieces. It is neutering the NCAA. Will there even be an NCAA after this? And how does this not remake student-athletes' rights? A school is going to treat players as if they're working in a meat-packing plant and send them to work, without liability, oh, and without the inconvenience of having to pay them? To hell with Nick Saban and Dr. Dabo Sweeney. To hell with all of them.
The virus is winning. If that means no college football, so be it. And to think we're worried about the football playoffs. Just let Alabama and Clemson play each other every week and be done with it, outbreaks, or no. Think I care? I'm worried about my daughter at Florida State, who is taking on-line classes this fall, about her health. If they can't let her go to class, why should she have to watch that football stadium fill up every Saturday?
It's about money. Never has that been more obvious. Football runs the show. It runs college campuses. Look at the heat Big Ten and Pac 12 administrators are taking for canceling seasons. People want their football. I hope there are holes in all of their masks, assuming they wear one. What is it going to take to understand we've never lived through anything like this as a country in a century?
Wait until NFL players start going down after light contact. Those surges will rock our world.
Baseball is having a season, though as of Friday, a third of the way in, the positive-testing St. Louis Cardinals have played only five games. The NHL playoffs are running fairly normally. Example: The Blue Jackets are back to beating the Lightning. The NBA Orlando bubble appears to be working. We just saw a golf major, the PGA championship.
But Football is the key. Can we go there yet? Should we? Will Bucs fans ever get to see Tom Brady in person? Should they? Maybe it will happen. And maybe 50,000 fans will socially distance at Florida Field and Doak Campbell Stadium this fall. USF fans have been practicing social distancing for years, as witnessed by all those empty seats at Raymond James Stadium. Easy transition.
It's awful that there will be no Florida-FSU game this season. No crowded stadiums.
Truly awful.
So is dying.
Publishers Note: While The Free Press will always be free for our readers, and ad-supported, we are asking our loyal readers to consider a monthly donation of $3 to maintain our local journalism and help us grow, as we ramp up ad sales locally.
You can click here to support us.
We thank you all for your consideration and supporting local journalism.
Login To Facebook From Your Browser To Leave A Comment