HILLSBOROUGH COUNTY, Fla. – The story behind the death of beloved animals is unfolding as Hillsborough County, Animal Services, and the State Attorney's Office decide the fate of a Wimauma man who shot two of his dogs. He may face three felonies, according to an interview conducted with him by The Free Press.
William and Jennifer Hitchcock, homeowners in a family neighborhood, have been legally petitioned for animal custody by Hillsborough County after an animal control investigator was allegedly attacked at their home by one of their adopted dogs, "Arya," and other dog fights have wreaked havoc in the neighborhood since at least February. The County also wants to relinquish the couple's rights to own any animals in the future and hope the couple will be adjudicated as either "unable, unfit or unwilling" to care for their dogs.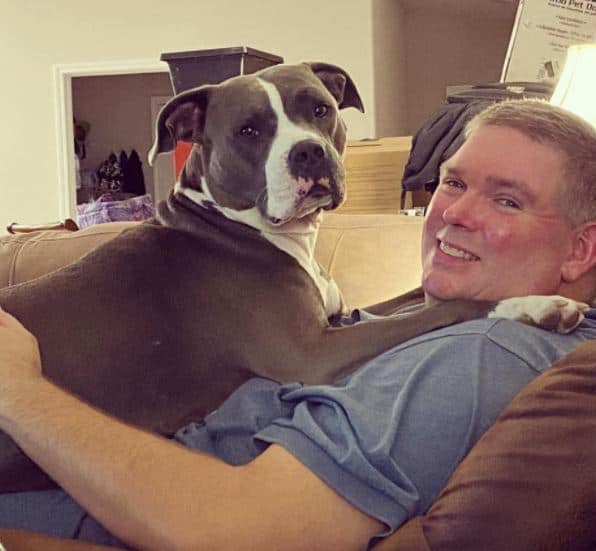 On August 22, 2020, the Hillsborough County Sheriff's Office and Hillsborough County Animal Control were called out to the Hitchcock's neighborhood after William shot "Keira" and "Mina," two female dogs the Hitchcocks got from Hillsborough County Animal Services.
According to the Petition, William was loading the dogs into his vehicle when they began to fight. The fight escalated as the dogs left Hitchcock's yard and brawled in the street in front of a neighbor's house. Unable to separate the dogs, William dropped to the ground with the animals, trying to separate the two to no avail. He stood up twice and finally shot them with a personal firearm, loading six bullets into the two of them.
The County believes, due to several neighbor complaints and previous attacks allegedly instigated by "Keira," that they should not be able to own any more dogs and the dog "Arya", who is still in their possession, should be removed.
In a written response to the Petition, the Hitchcocks denied that the animal control investigator was attacked by Arya. They claimed the incident was video recorded and proved there was no such attack, despite the investigator claiming he had to use his clipboard and boot to keep the dog from biting him. They also admitted they were not aware that a male dog should not be brought into the home of two female dogs. This occurred when "Fitz" was introduced to females "Keira" and "Mina." "Fitz" was given to another home when the Hitchcocks realized the arrangement wasn't working.
In a telephone interview, William Hitchcock said, "I don't appreciate the way the County portrays me. I was just trying to do the right thing," he said. He explained the dog fight in greater detail.
"We got Keira and Mina from the County. I believe they were both originally strays. I think Keira had a jealousy issue, and Mina, I believe, was in a breeding house that used her, then dumped her. I think they misunderstood each other's intentions when they both tried to get into my vehicle at the same time. When they took the fight to the street in front of a neighbor's house, I went inside to get an airhorn, hoping the sound would break them up. I had an infection and was exhausted and also realized from previous fights that one of them would be dead. I also knew that if a person, especially a child, came out of a house, it would be a really bad situation, so I tried to shoot them in the head and end their suffering. But they were moving around. My neighbor came out and said he would finish shooting the dogs but didn't. The County's Animal Services came out and took the dogs, telling me I had to sign papers, which I found out were 'owner surrender' papers. (In the end), they euthanized Keira as a dangerous dog and didn't tell us as we begged to have her back home. She unknowingly lived for four days, but she died alone, all by herself. She was left alone for four days until she died. We are upset over that."
Hitchcock was straightforward about his position with the County. "We hope they'll have a conversation with us before the Petition decision is made."
The Hitchcocks' attorney is Anthony Gonzalez of Byrd and Gonzalez, Tampa.
Publishers Note: While The Free Press will always be free for our readers, and ad-supported, we are asking our loyal readers to consider a monthly donation of $3 to maintain our local journalism and help us grow, as we ramp up ad sales locally.
We thank you all for your consideration and for supporting local journalism
Login To Facebook From Your Browser To Leave A Comment