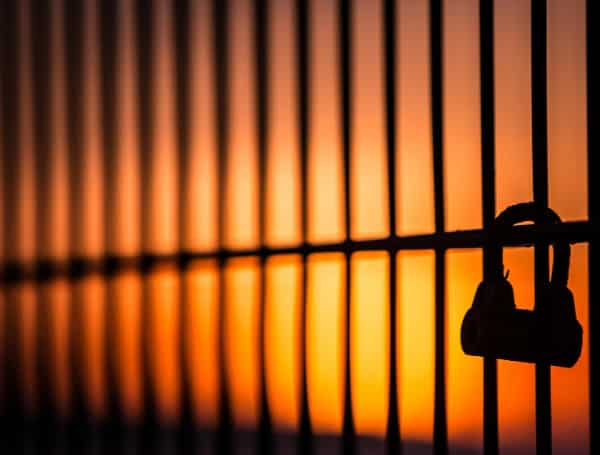 Authorities have charged two men with attacking four Pierce County, Washington, power substations, denying electrical power to thousands of people on Christmas Day, the Western Washington U.S. Attorney's Office announced Tuesday.
Matthew Greenwood, 32, and Jeremy Crahan, 40, allegedly caused more than $3 million in estimated power substation damages, broke into a local business and stole from its cash register, with Greenwood later saying they planned the power disruption to commit burglary, the criminal complaint against them showed.
The two men were both charged with conspiracy to damage energy facilities and unregistered firearm possession, facing up to 30 total years in prison if convicted.
In the news: Court Rejects Request For Smith & Wesson Lawsuit From Parkland Parents
Greenwood and Crahan allegedly caused power outages by manipulating power switches and circuit breakers after cutting through power stations' security perimeters, based on the complaint. More than 14,000 electricity customers were affected, according to the Pierce County Sheriff's Department.
"I commend the work by the FBI to quickly identify these suspects and disrupt any future attacks on the east Pierce County power grid," said U.S. Attorney Nick Brown. "We have seen attacks such as these increase in Western Washington and throughout the country and must treat each incident seriously.  The outages on Christmas left thousands in the dark and cold and put some who need power for medical devices at extreme risk."
In the news: Virgin Islands AG Who Brought Epstein-Related Lawsuit Fired As Biden Arrived For Vacation
"I am so thankful for how quickly and diligently our investigators and partners worked to bring this to a resolution," said Richard A. Collodi, Special Agent in Charge of the FBI's Seattle field office. "This case took many of them away from their families during the holidays but through their efforts, we have two men in custody we believe to be responsible for all four power station attacks. This demonstrates the commitment by all levels of law enforcement to protect our infrastructure and hold those accountable who put our community in danger."
A gunfire attack on two rural North Carolina power substations cut electricity for tens of thousands of people in early December, NPR reported.
Investigators did not immediately report the attack's possible motive, but the local sheriff said whoever carried it out "knew exactly what they were doing to cause the damage and cause the outage that they did."
Android Users, Click Here To Download The Free Press App And Never Miss A Story. Follow Us On Facebook Here Or Twitter Here. Signup for our free newsletter by clicking here.
Login To Facebook From Your Browser To Leave A Comment