by: Liam Edgar
Barack Obama, as president, was arguably the best friend gunmakers and firearms retailers ever had.
Gun sales surged by the millions under Obama as Second Amendment supporters defined him, often with his own policies, as the gun-grabber in chief.
Similarly, Goya Foods, the largest Hispanic-owned food company in America, can now see U.S. Rep. Alexandria Ocasio-Cortez as the gift that keeps on giving.
Back in July, Goya CEO Bob Unanue attended a White House meeting of Hispanic business leaders. In a speech at the event, Unanue praised Trump, saying America was "truly blessed" to have him as president.
AOC pounced.
The Democratic congresswoman, and self-proclaimed democratic socialist, encouraged a boycott of New Jersey-based Goya, tweeting, "Oh look, it's the sound of me Googling 'how to make your own Adobo.'" She was referring to a seasoning that is one of Goya's most popular products.
In a follow-up tweet moments later, she added, "Get yourself friends like these: this tweet wasn't up for TWO MINUTES when my friend hit me up with the recipe."
But Unanue had the last laugh.
He recently told talk-radio host Michael Berry that his company's sales rocketed after AOC criticized his stand on Trump – and he recognized her marketing skills.
"When she boycotted us, our sales actually increased 1,000 percent, so we gave her an honorary – we never were able to hand it to her – she got employee of the month for bringing attention to Goya and our adobo," Unanue said.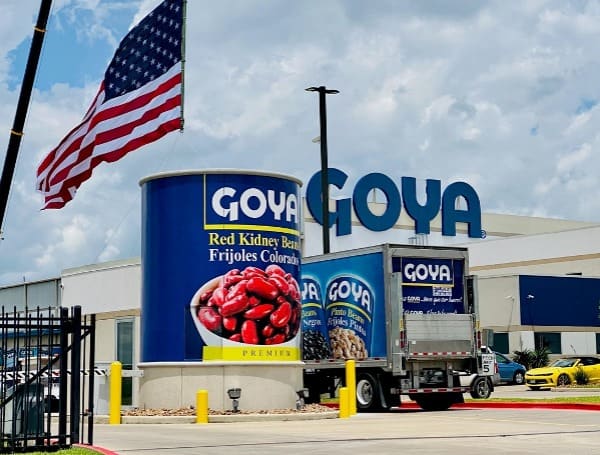 "You're not going to change a consumer because one idiot like myself says something politically or whatever," he added.
Unanue also said it was intriguing that AOC went "against her own people" by calling for a boycott of a Hispanic company. But he said he appreciates that AOC, through her nearly 11 million Twitter followers, allowed his 85-year-old company to reach "so many new people."
Business is so good or Goya that in October the company announced a new $80 million plant in Texas as part of an expansion plan.  
Login To Facebook From Your Browser To Leave A Comment