Rep. Lauren Boebert, the feisty Colorado Republican who refuses to back down from promoting Second Amendment rights, is at it again.
This time, the freshman lawmaker was showing and telling.
On Thursday, during a conference call conducted by the House Natural Resources Committee, Boebert complained about a proposed rule to ban carrying of guns in the committee meeting room, The Free Press reported.
Boebert swiped at the committee chairman, Democratic Rep. Raúl Grijalva of Arizona, saying, "I would like to request at this time personal security detail that the chairman pays for himself for every time I'm stepping into the committee room. If this is passed, the chairman is trying to take responsibility for my personal safety while stripping away my Second Amendment rights."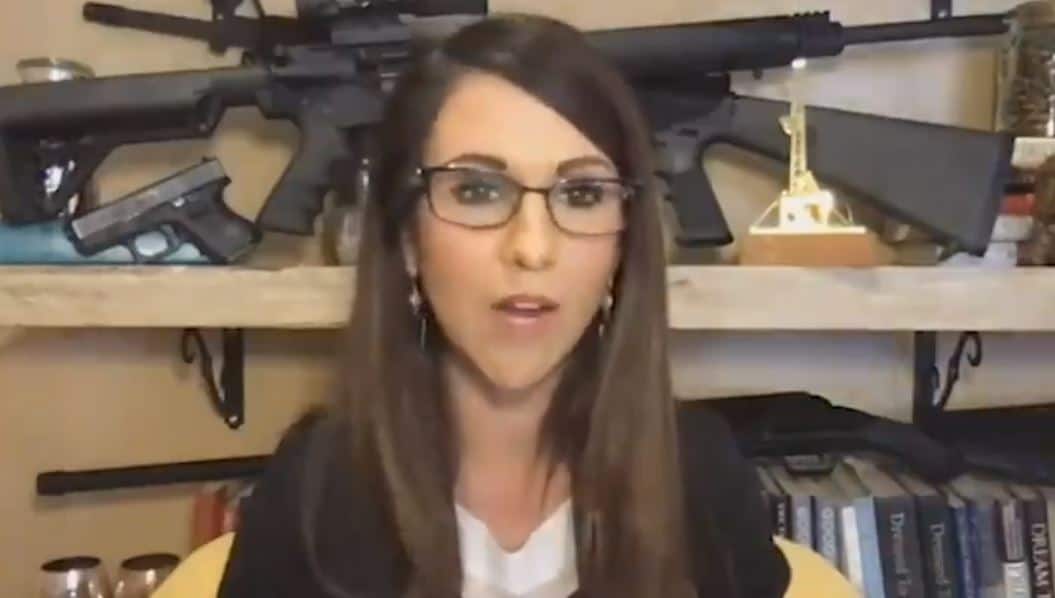 Bobert added, "This rule is absurd and discriminative. This is a blatant violation of our constitutional rights."
The rule passed in voice vote, undoubtedly supported, unironically, by many of the same lawmakers who have discussed over the past six weeks how the rioters forced them to cower defenseless and impotently in their offices.
Nonetheless, what triggered liberal Democrats on the committee was not Boebert's demand for security, but rather the firearms she displayed as the backdrop for her Zoom setting. Boebert's bookcase was adorned with four guns during the session.
"I always thought my dirty dishes piled up and accumulating bacteria were the most dangerous thing in a Zoom background," tweeted Democratic Rep. Katie Hill of California, who included the hashtag "#SafeStorage."
Another California Democrat, Rep. Jared Huffman, who led an effort to repeal the 1967 rule that permits members of Congress to carry firearms in the halls of Congress, noted, "Here's the reality, if someone wants to have a shrine to their gun fetish as a Zoom backdrop in their private life, they can do it. But this is our hearing room. And at some point, we will get past the COVID epidemic and we'll all start showing up in person. And our safety and our ability to conduct business civilly without feeling threatened is a relevant consideration, unfortunately."
To the critics, Boebert tweeted:
"Who says this is storage? These are ready for use."
Check out the 'Cancel Corner', a new section launched where we report on the latest Cancel Cases and stories from around the globe.
Login To Facebook From Your Browser To Leave A Comment