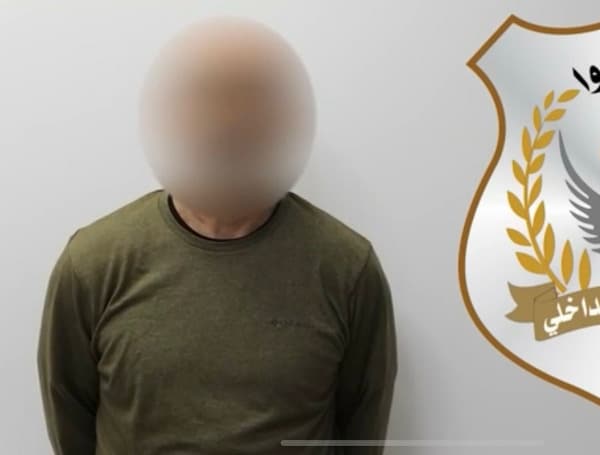 A United States citizen was arrested Wednesday in Libya by government officials for Christian proselytism, which is an attempt to convert a person to another religion.
According to AFP News, the citizen, Jeff Wilson, was working as a private school teacher and reportedly the CEO and founder of a business consulting firm.
Libya's Internal Security Agency announced Wednesday that an American had been arrested for "inciting our children to renounce Islam and convert to Christianity."
In a statement, the U.S. State Department said, "We are aware of American citizen's detention by an "armed militia" in Tripoli, and we are working to provide all forms of required assistance. The safety of US citizens abroad is our priority."
According to the State Department, "Proselytizing and the distribution or publication of information aimed at changing the country's "social structure" is effectively illegal, and the circulation of non-Islamic religious materials, missionary activity, or speech considered "offensive to Muslims" is banned. "
"The criminal code effectively prohibits conversion from Islam, according to scholars and human rights advocates.  According to one press report, the Special Deterrence Forces (SDF), a Salafist militia nominally aligned with the Government of National Unity (GNU) in Tripoli, engaged in Islamic religious policing in the capital.  According to human rights activists, the SDF continued to be involved in a number of arrests and detentions of individuals whom it accused of violating Islamic law," said the State Department.
Human rights activists said freedom of conscience for converts to Christianity, atheists, and Muslims who deviated from Salafist interpretations of Islam was not respected.  
Multiple authorities and armed groups vied for influence and territorial control, with limited effective exercise of government authority in practice, according to international observers. 
According to Christian NGOs such as MEC, Open Doors USA, and The Voice of the Martyrs, Muslims who converted to another religion faced intense social and economic pressure to renounce their faith and return to Islam. 
Sources also reported converts to other religions, as well as atheists and agnostics, faced threats of violence or dismissal from employment and hostility from their families and communities because of their beliefs.  
According to the World Organization of the Jews of Libya, an abandoned synagogue in Tripoli was being converted without permission into an Islamic religious center.
Android Users, Click To Download The Free Press App And Never Miss A Story. Follow Us On Facebook and Twitter . Signup for our free newsletter .
We can't do this without your help; visit our GiveSendGo page and donate any dollar amount; every penny helps.
Login To Facebook To Comment