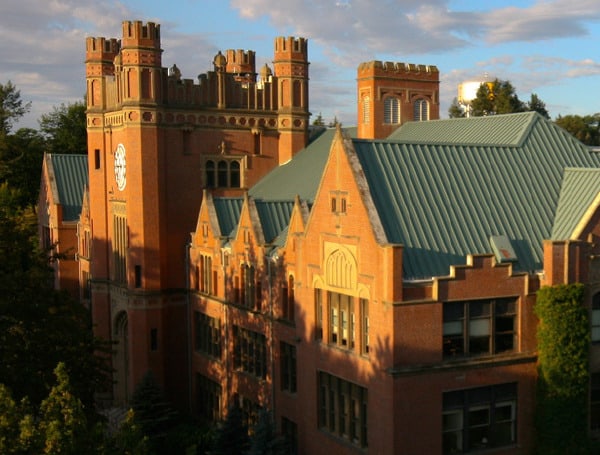 The University of Idaho (U of I) paid $90,000 to settle a lawsuit filed by three Christian students and a faculty advisor who claimed the university violated their right to free speech, according to a release.
The lawsuit was filed after the university issued no-contact orders prohibiting Peter Perlot, Mark Miller, and Ryan Anderson, all members of the Christian Legal Society (CLS), and faculty advisor Professor Richard Seamon from interacting with a law student who disagreed with a CLS requirement that all members define marriage as between a man and a woman, according to the lawsuit's text.
U of I rescinded the no-contact orders in a settlement in favor of the legal society, ADF announced in Wednesday's press release.
"Today's university students will be tomorrow's leaders, judges, and school administrators, so it's imperative that university officials model the First Amendment freedoms they are supposed to be teaching their students," said ADF Senior Counsel Tyson Langhofer, director of the ADF Center for Academic Freedom. "We're pleased to settle this case favorably on behalf of Peter, Mark, Ryan, and Professor Seamon, and we hope that it will encourage all public universities across the country to support the constitutionally protected freedom of students and professors to share their deeply held beliefs on campus."
In the news: CCRKBA Condemns ATF Plan To Destroy 'Fast And Furious' Guns
ADF filed Perlot v. Green in April and claimed the university's issuance of the no-contact order violated the group members' right to speak according to their religion.
"Defendants' no-contact orders have… chilled Plaintiffs from engaging in religious expression with other students at the Law School or the rest of the university," the lawsuit read. "Defendants have thus censored Plaintiffs based on Plaintiffs' religious views and on the content of their speech."
The issue reportedly began after the law student spoke with Miller about the membership requirement, during which Miller explained that it exists to remain consistent with the Bible's view of marriage and sexuality. Perlot then wrote a note to the law student offering to discuss the topic further, according to the lawsuit.
U of I allegedly did not disclose the allegations against the students and Seamon when it issued the no-contact order.
"If we are to repair the current culture of political polarization, conversations among persons with differing viewpoints are essential," Christian Legal Society attorney Laura Nammo said in the press release. "University officials' censorship of such conversations needlessly exacerbates polarization and harms all students' ability to learn from one another."
Visit Tampafp.com for Politics, Sports, and National Headlines, or signup for our free newsletter by clicking here.
Android Users, Click Here To Download The Free Press App And Never Miss A Story. Follow Us On Facebook Here Or Twitter Here.
Login To Facebook From Your Browser To Leave A Comment