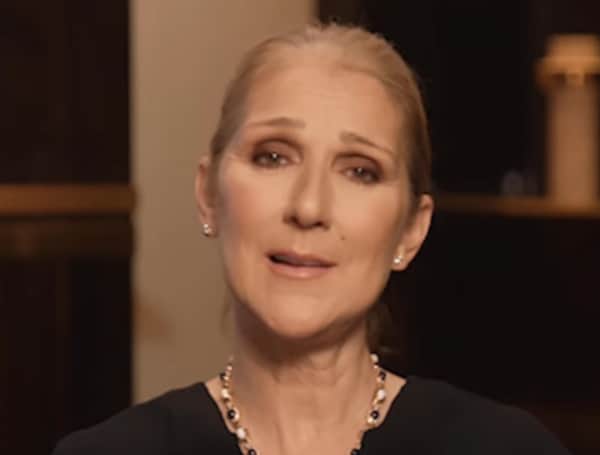 Celine Dion is postponing several Europe tour dates after the recent diagnosis of a rare neurological disorder that doesn't allow her "to sing the way I'm used to," she announced.
The superstar singer has stiff-person syndrome, which affects "something like one in a million people," Dion, 54, said in an emotional video post on Thursday to her verified Instagram account.
"While we're still learning about this rare condition, we now know this is what's been causing all of the spasms that I've been having," she said. "Unfortunately, these spasms affect every aspect of my daily life, sometimes causing difficulties when I walk and not allowing me to use my vocal cords to sing the way I'm used to."
What exactly is stiff-person syndrome?
Stiff-person syndrome (SPS) is a rare acquired neurological disorder characterized by progressive muscle stiffness (rigidity) and repeated episodes of painful muscle spasms.
Muscular rigidity often fluctuates (i.e., grows worse and then improves) and usually occurs along with the muscle spasms.
Spasms may occur randomly or be triggered by a variety of different events including a sudden noise or light physical contact. In most cases, other neurological signs or symptoms do not occur.
The severity and progression of SPS varies from one person to another.
If left untreated, SPS can potentially progress to cause difficulty walking and significantly impact a person's ability to perform routine, daily tasks. Although the exact cause of SPS is unknown, it is believed to be an autoimmune disorder and sometimes occurs along with other autoimmune disorders.
According to rarediseases.com, the characteristic findings associated with SPS are progressive, fluctuating muscular rigidity that occurs along with muscle spasms. The severity and progression of SPS can vary from one person to another.
The symptoms usually develop over a period of months and may remain stable for many years or slowly worsen. In some people, symptoms can be stabilized through medication. Affected individuals should talk to their physician and medical team about their specific case, associated symptoms, and overall prognosis.
In many cases, SPS begins slowly over several months or a few years. Affected individuals may initially experience aching discomfort, stiffness, or pain, especially in the lower back or legs (predominantly classic type). Early on, stiffness may come and go, but it gradually becomes fixed.
The shoulders, neck, and hips may also be affected. As the disease progresses, stiffness of the leg muscles develops, and is often more pronounced on one side than the other (asymmetrical). This leads to a slow, stiff manner of walking. As stiffness increases, affected individuals may develop a hunched or slouched posture due to outward curving of the upper spine (kyphosis) or an arched back due to inward curving of the lower spine (hyperlordosis). In some individuals, stiffness may progress to involve the arms or face.
In addition to muscular rigidity/stiffness, individuals with SPS also develop muscle spasms, which may occur for no apparent reason (spontaneously) or in response to various triggering events (i.e., stimuli).
There is no cure for Stiff Person Syndrome. When doctors treat patients with this condition, they focus on relieving symptoms with medications such as sedatives, muscle relaxants, and steroids. Intravenous Immunoglobulin and plasmapheresis, among other immunotherapies, may also be prescribed. Physical, occupational, and aqua therapy are also important for patients with SPS. 
Visit Tampafp.com for Politics, Sports, and National Headlines, or signup for our free newsletter by clicking here.
Android Users, Click Here To Download The Free Press App And Never Miss A Story. Follow Us On Facebook Here Or Twitter Here.
Login To Facebook From Your Browser To Leave A Comment