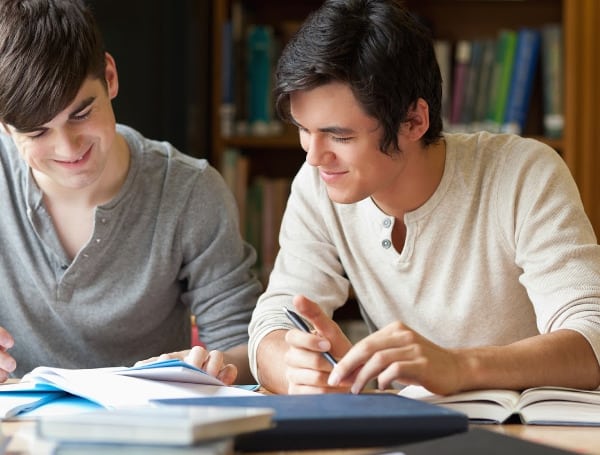 Everyone knows that writing essays is basically the job description for a college student. But, did you ever stop to wonder why that is? At first blush, it wouldn't seem like there is a direct connection between writing essays and learning essential career or life skills.
Yet, beneath the surface, you'll find that essay-writing skills are actually an important way that students prepare not just for their college lives but for the broader career world beyond campus. In this article, we'll take a look at some of the reasons that essay-writing skills have a broad application beyond academic writing.
So, what can you learn from writing academic essays? A lot, it turns out.
Why Students Write Essays
In order to understand what you can gain from essays, it's important to understand why students are writing so many essays today. In the past, it wasn't always the case that college courses were dominated by essays. Indeed, in the past, students were primarily tasked with completing exams in which they answered questions and would produce written responses to prompts, often called themes, which regurgitated what the student had learned from lectures in order to demonstrate that the student had memorized the professor's lessons.
That "drill-and-kill" rote memorization approach to education has fallen out of favor, and as a result, instructors are looking for ways for students to demonstrate that they have mastered the deeper levels of a course's content. Part of this is due to a shift in pedagogy. Some of it is due to a change in what colleges and students expect schools to teach—analysis rather than information, for example. And part of it is due to the fact that we no longer need to teach facts because everyone has a portable fact-finding machine in their pockets or their hands all the time—their phones.
Because factual information is now easy to come by, college courses are more about how to understand information than simply listing information for students to absorb. And most instructors believe that the best way to measure understanding is with essays.
The Benefits of Essay Writing for Students
Essay writing has many benefits for students of all academic course levels. The first and most obvious is that learning to write essays well helps students with their academic work. It's no secret that students write a lot of essays. The average student is producing at least once a week and might have four due at a time during midterm and finals weeks. With so many essays, research papers and reports to write, learning to write them well can only benefit students in terms of getting good grades and doing better in your courses, your major, and your degree program.
But that isn't the end of it. Learning to write essays has many other benefits you should consider.
Enhanced communication skills. Writing essays builds a student's communication skills. When you learn to write essays, you learn to write clearly and effectively and to communicate a point in precise and concise language. Being able to convey your point effectively in writing has many benefits for your future life. For example, in many careers, you will be asked to write reports, memos, emails, and other communications that will require action items. You need to be sure that your readers will understand what they are being told and what they need to do. Good writing skills help make sure that you can achieve your purpose with each piece of writing you do in your career. These same skills also can be helpful in other contexts, including personal communications, letters of complaint to businesses, or communications with the government.
Stronger argumentation skills. Writing essays also teaches you to make strong and sustained arguments and to back them up with evidence. An essay requires a thesis statement which explains what the essay will demonstrate or prove. The argumentation required to support the thesis statement and defend it with facts, logic, and reasoning is also the same skill set that you will use in many other aspects of your life. For example, argumentation skills can help you to make a persuasive case to your boss that you deserve a raise. You might use argumentation skills to win a case in small claims court. You will also likely use these same skills to persuade other people to adopt your point of view or do what you want them to do. 
Better research skills. Information literacy and the ability to find accurate and reliable information are the cornerstones of the modern information age. Essay writing encourages students to work through the challenges of writing essays by seeking out the best quality information and learning to evaluate that information and how it can be used effectively. These information literacy skills can translate to other areas of your life where the ability to distinguish between accurate and reliable sources and those deceptive or manipulative sources can make a major difference.
Wrapping Up about Essay Writing Skills
Because essay writing is such an important part of both college and life after college (including business processes, workplace issues, nursing life, language learning and law enforcement), it's no wonder that so many students seek out professional help from an essay writing company or a paper writing service online. When students hire a trustworthy academic writer to help with their papers, they can begin to build the confidence they need to produce top-quality essays and to begin reaping the benefits of essay writing in their own lives. There is no shame in getting help when there is so much to gain from a great essay.
Visit Tampafp.com for Politics, Tampa Area Local News, Sports, and National Headlines. Support journalism by clicking here to our GoFundMe or sign up for our free newsletter by clicking here.
Android Users, Click Here To Download The Free Press App And Never Miss A Story. Follow Us On Facebook Here Or Twitter Here.
Login To Facebook From Your Browser To Leave A Comment