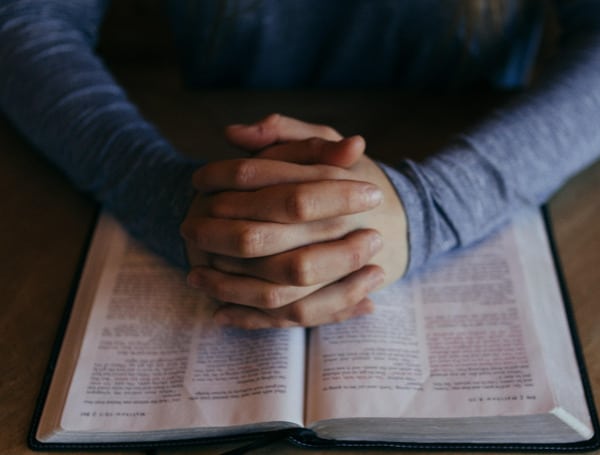 It isn't just the Catholic schools. But the nation's people of the Catholic faith are resisting self-proclaimed "Catholic" school systems that dump Catholic teachings for woke culture and critical race theory indoctrination.
A likely novel lawsuit in the U.S. against a Tampa Catholic school that had converted to "woke" – the Academy of the Holy Names – was filed just over a year ago. Since then, the school has purportedly returned to its Catholic roots after legal pressure expressing parental disapproval. Direct parental communications with the school had failed. However, it is against Canon Law of the Catholic Church to stonewall parents' concerns about their children's education – and parents are recognized as their children's primary educators under the precepts of "natural law."
Parents who have recognized their spicy-costing private school contracts have been breached by Catholic educators are becoming motivated to stand up.
The schools converting from Catholic to "woke" teaching are not just "independent" religious schools that are not owned by a Diocese, such as The Academy of the Holy Names.  It's the Diocese-owned schools, as well, according to Dr. Laura Morrison, JD, JCD, Ph.D who spoke with The Free Press. Dr. Morrison is a Canon Law attorney for a growing national non-profit organization called "Faith Not Race" (www.faithnotrace.org).  
She represents the signatories on a mandate initiating the (Catholic) canonical process against an all-boys' school in Sacramento, California called Jesuit High School.
In the news: Largest Teachers Union Discusses Dousing "Mom" And Going With "Birthing Parent"
In Dr. Morrison's mandate to the Jesuits West Province in Portland, Oregon and other religious authorities, the school's teachings are "negative, threat and fear-based and always far afield of the subject of incontrovertible truth. Objectively, it is agenda-driven in a secular vein that predominantly disregards Jesus and the salvific function." Dr. Morrison goes so far as to state that the school's teachings are a "mockery" of Catholicism.
A broad and growing variety of education, theological and psychology experts – Catholic and otherwise – are sounding the alarms that wokism is constructed as a playbook that is allegedly being used in cookie-cutter fashion, coast-to-coast to systemically destroy religious schools. It smacks of Chairman Mao's playbook used to communize China beginning in the late 1940s, according to Morrison. "For people who know their history, you're going to be petrified," Morrison said. She warned about the sly tactics used to incorporate wokism and critical race theory into schools. Morrison agreed that COVID-19 lockdowns were used by some schools as a window-of-opportunity to convert religious teachings while no one was looking. But she also said, "It's very sinister because they're very wily about the way that they hold out these schools – with Jesuit schools, mission statements have been changing – it's very nasty stuff," Morrison said.
Experts and victimized parents of this allegedly propagandized playbook have told The Free Press about their experiences and research, but for a detailed letter written by Dr. Morrison to a Catholic bishop.
Her letter describes teachings from inside the classroom and veiled threats from Catholic educators.
Dr. Morrison said that Catholic bishops, however, are listening.
"Bishop Jaime Soto of Sacramento and Bishop Anthony Daly of Spokane – who is now the head of the United States Division of Education of the U.S. Catholic Conference of Bishops – have been very supportive," Dr. Morrison said. "Bishop Daly even met with me as a canon lawyer and a group of nearly 20 concerned parents and he was exceptionally receptive. That's a good thing."
Dr. Morrison mentioned that on June 16 of this year, a Bishop McManus issued a decree saying that Nativity School of the Diocese of Worcester, Massachusetts was no longer allowed to identify itself as being Catholic. The reason for the disassociation was described in the bishop's document, reprinted in www.worcesterdiocese.org
"The school claims to be a 'Catholic' school affiliated with the Roman Catholic/Jesuit tradition. The administration of the school has permitted the flying of 'Black Lives Matter' and 'Gay Pride' flags in front of the school for a period of time.
I publicly stated in an open letter dated, May 4, 2022, that 'these symbols (flags) embody specific agendas or ideologies (that) contradict Catholic social and moral teaching.' It is my contention that the 'Gay Pride' flag represents support of gay marriage and actively living a LGBTQ+ lifestyle.
This is also true of 'Black Lives Matter.' The Catholic Church teaches that all life is sacred and the Church certainly stands unequivocally behind the phrase 'black lives matter' and strongly affirms that all lives matter.
However, the 'Black Lives Matter' movement has co-opted the phrase and promotes a platform that directly contradicts Catholic social teaching on the importance and role of the nuclear family and seeks to disrupt the family structure in clear opposition to the teachings of the Catholic Church.
The flying of these flags in front of a Catholic school sends a mixed, confusing and scandalous message to the public about the Church's stance on these important moral and social issues."
Dr. Morrison elaborated on the Bishop's issue, stating, "If you're running around calling yourselves Catholic and you're not adhering to the doctrine, you've got a problem… If a school is called Catholic, if it has Catholic in the title, if they're holding themselves out as Catholic, they fall at some level under the authority of the Bishop…There's a very insidious component to this… It's misrepresentative advertising."
The Free Press is investigating experts' concerns that child abuse is occurring after schools convert to wokism and critical race theory. Child abuse is allegedly affecting even minority and physically or mentally challenged children. A variety of psychiatrists and psychologists are being interviewed.
Visit Tampafp.com for Politics, Tampa Area Local News, Sports, and National Headlines. Support journalism by clicking here to our GiveSendGo or sign up for our free newsletter by clicking here.
Android Users, Click Here To Download The Free Press App And Never Miss A Story. Follow Us On Facebook Here Or Twitter Here.
Copyright 2022 The Free Press, LLC, tampafp.com. All rights reserved. This material may not be published, broadcast, rewritten, or redistributed.
Login To Facebook From Your Browser To Leave A Comment