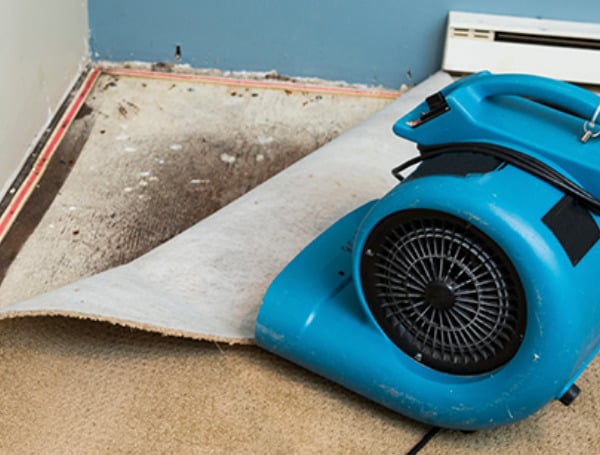 Sometimes, home renovations are necessary to make you feel more comfortable and secure in your space. However, especially when they are unplanned, it can be not easy to come to terms with.
Home repairs can be expensive, depending on the damage, and it is understandable why you are not enthused about the idea.
Fortunately, you can do a few things to prevent expensive home repairs. It is also much easier to identify potential problem areas. Below are 12 top tips to prevent costly repairs and keep your home looking good for longer. 
Over time, home systems, structures, and appliances degrade. Even if everything seems to be in perfect condition, it is important to double-check to confirm there are no problems. Ignoring or neglecting your home and its content could lead to various problems. While you can catch some signs of damage, you may require qualified technicians to identify more complex problems. For instance, your home's electric and plumbing systems require regular inspection. Depending on the issue, you can determine if you can DIY or bring in professionals.
Change your HVAC filters
Dirty and clogged filters restrict good airflow and circulation and drag your HVAC system's efficiency. So if your HVAC system is past its prime, consider replacing your filters. While it may cost you around $15 to change your filters, this is almost nothing compared to the coolness, warmth, and efficiency your home will feel. You can budget thousands of dollars for repairing or replacing your entire system if you allow the HVAC to break down before paying attention to it. Your home deserves clean air, so changing your filters should be on your priority list. Set a reminder every one to three months to replace your HVAC filters. You can consider a few environmental factors and your HVAC manufacturer's recommendations. 
Give your home a facial
When inspecting your home, look for blemishes such as peeling or chipped paint, the missing mortar between concrete, and small stucco chips. Fixing the smallest spot can stop moisture from causing further damage. Touching up can keep your paint in good condition and prolong your exterior paint job. Pay close attention to the porch columns, trim, and stair railings. One pint of color-matched external wall latex paint costs $16 per year. You can use a pre-mixed latex patching compound to plug holes or a mortar repair compound to fix missing mortar.
Keep an eye on your roof
Months of inclement weather, like snow and sleet, could damage your home, particularly your roof. This part of the house can also sustain damage if necessary safeguards and regular monitoring are not done. Roof damage, if left unchecked, may cost you a lot of money and cause more damage to your house. Allowing humidity or leaks to persist can lead to various issues, including mold, mildew, decay, and electrical faults. Examining your roofing and loft once every six months is advisable to ensure everything is in good working order. It might cost at least $120 to get a professional roof assessment and minor repairs. On the contrary, rebuilding your roof can cost you several thousand dollars. Aside from the cost, you can also think of the inconvenience of repairing the resultant interior or property damages.
Keep your gutters clean
Gutter overflow is more than just an eyesore. Debris, such as leaves, pine straws, and sticks, hinder water from flowing away from your home's walls and foundation. An overflowing gutter might result in foundation damage or water infiltration into your basement. Consider performing a visual examination on your own from time to time. Get an umbrella and walk outside during rainfall to see if your gutters serve their intended function. It's also a good idea to schedule frequent gutter cleanings, a couple of times every autumn and periodically throughout the year, based on the greenery around your property.
Regularly sweep your chimney
Cleaning your chimney is more important for safety than for aesthetics. Certain clogs will accumulate in a chimney over time. Aside from the fire risks of dirty chimneys, they cost a lot of money to run and can potentially cause poisoning from CO2. Your chimney is due for cleaning if it's showing signs of accumulation on its interior walls. Is your fireplace emitting an odd stench? Get to work or hire somebody to clean it. A sweeping chimney kit should cost around a hundred dollars. And it could cost you around $250 to hire somebody to clean your fireplace.
Maintain your deck appearance
Decks are built to endure the weather, but they can degrade too. According to Fixr, repairing your deck could rise to $3000 depending on your home's usable square foot. You can prevent this by checking for missing screws, erosion around the footings, shaky railings, squeaking nails, mold/ algae, or warped boards. You can do basic deck repairs yourself if you have strong carpentry abilities. On the other hand, extensive deck restoration or replacement is typically best left to a competent deck specialist who will adhere to all building rules and local permission needs.
Keep an eye on your laundry room
The laundry room is easily ignored when thinking about the most fire-risk areas in your home. However, they are one of the most dangerous fire hazards. A dryer vent can cause fire when clogged, and cleaning lint from your dryer tray after every usage can avert potential fire risks. Also, remember to wash the vent at least once yearly. You can use stainless steel washing hoses to prevent bursting. Use aluminum vents instead of foil or plastic dryer vents and inspect and clean the machine vent regularly, preferably twice yearly.
Use technology to create a home maintenance calendar
It is easy to get bogged down since all the above can easily feel daunting. Fortunately, technology is designed to make life feel easier. You can use a digital calendar to set automated notifications to complete scheduled inspections and maintenance on your property. Most specialists can set up frequent checkups for you. Chimney professionals, plumbers, HVAC contractors, and others will frequently remind you that it is time to book your periodic review. You may also use smart home technologies like Google Assistant or Alexa to set up reminders for yourself. 
Prevent plumbing clogs
Water difficulties are a big concern for homes due to the high expense and inconveniences of a leakage or sewage backlog. On a less severe financial level, leaking taps or pipes can be a significant water waste, costing you money over time. Your plumbing may require some attention if you detect bad odors. Clogged plumbing may cause slow drains, backups, or system failure. You can rent a sewage snake to clean the affected pipes the first time you detect a problem in your drainage. Remember to get your septic tank cleaned every three years. If you don't want to handle it yourself, you can hire a specialist for under $300, which is a steal compared to completely replacing your plumbing system. You can install self-monitoring sensors to notify you of problems before they get out of hand. It is smart to hire a certified plumber to check your home for leaks and confirm that your sewer lines are clog-free. Recommended plumbing materials such as self colour pipe can make your system clog-free and last longer. 
Being proactive with your home maintenance is vital for saving money and maintaining the value of your home. The tips mentioned above are a few ways to prevent future costly breakdowns and repairs and keep your property in the best shape.
Visit Tampafp.com for Politics, Sports, and National Headlines, or signup for our free newsletter by clicking here.
Android Users, Click Here To Download The Free Press App And Never Miss A Story. Follow Us On Facebook Here Or Twitter Here.
Login To Facebook From Your Browser To Leave A Comment