Your tax dollars at work. A new series of exactly how wasteful your tax dollars are being spent. Just short clips on U.S. Government spending and exactly where your money is going, and how it's being appropriated.
As U.S. Lawmakers have spent months trying to figure out how much of your money, to give back to you, for this disaster of COVID relief, we found that lawmakers were able to carve out $500,000,000 for security on Jordan's border.
407 of the Spending Bill
SEC. 9011. Up to $500,000,000 of funds appropriated by this Act for the Defense Security Cooperation Agency in ''Operation and Maintenance, Defense-Wide'' may be used to provide assistance to the Government of Jordan to support the armed forces of Jordan and to enhance security along its borders.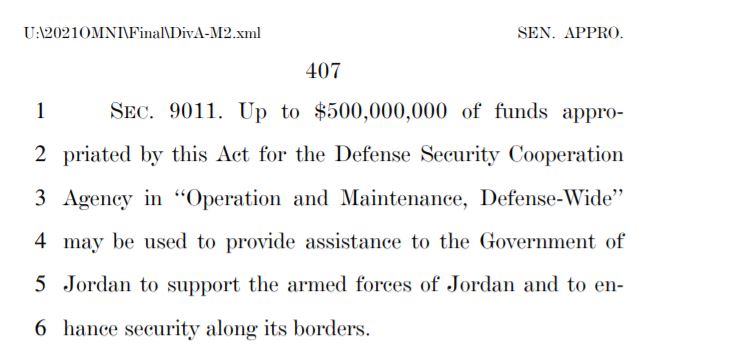 Ahem…Enough said.
The complete 5,593 pages can be downloaded here. We will be going through this page by page to highlight the wasteful spending of your money. Stay tuned for the next clip titled "Yes, you are screwed"
Login To Facebook From Your Browser To Leave A Comment