Your tax dollars at work. A new series of short clips on exactly how your tax dollars are being spent and where they are being appropriated around the globe.
The USS Cole bombing was a suicide attack by the terrorist group al Qaeda against USS Cole, a guided-missile destroyer of the United States Navy, on 12 October 2000, while she was being refueled in Yemen's Aden harbor.
Seventeen U.S. Navy sailors were killed and 37 injured in the deadliest attack against a United States naval vessel since the USS Stark incident in 1987.
Al-Qaeda claimed responsibility for the attack against the United States. A U.S. judge has held Sudan liable for the attack, while another has released over $13 million in Sudanese frozen assets to the relatives of those killed. On 13 February 2020, the government of Sudan agreed to compensate the families of the sailors who died in the bombing.
Now, taxpayers are funding Sudan. $700,000,000.
For an additional amount for ''Economic Support Fund'', $700,000,000, to remain available until September 30, 2022, which shall be for assistance for Sudan, and which may be made available as contributions: Provided, That up to $100,000,000 of such funds may be transferred to, and merged with, funds made available under the headings ''Global Health Programs'' and ''Transition Initiatives''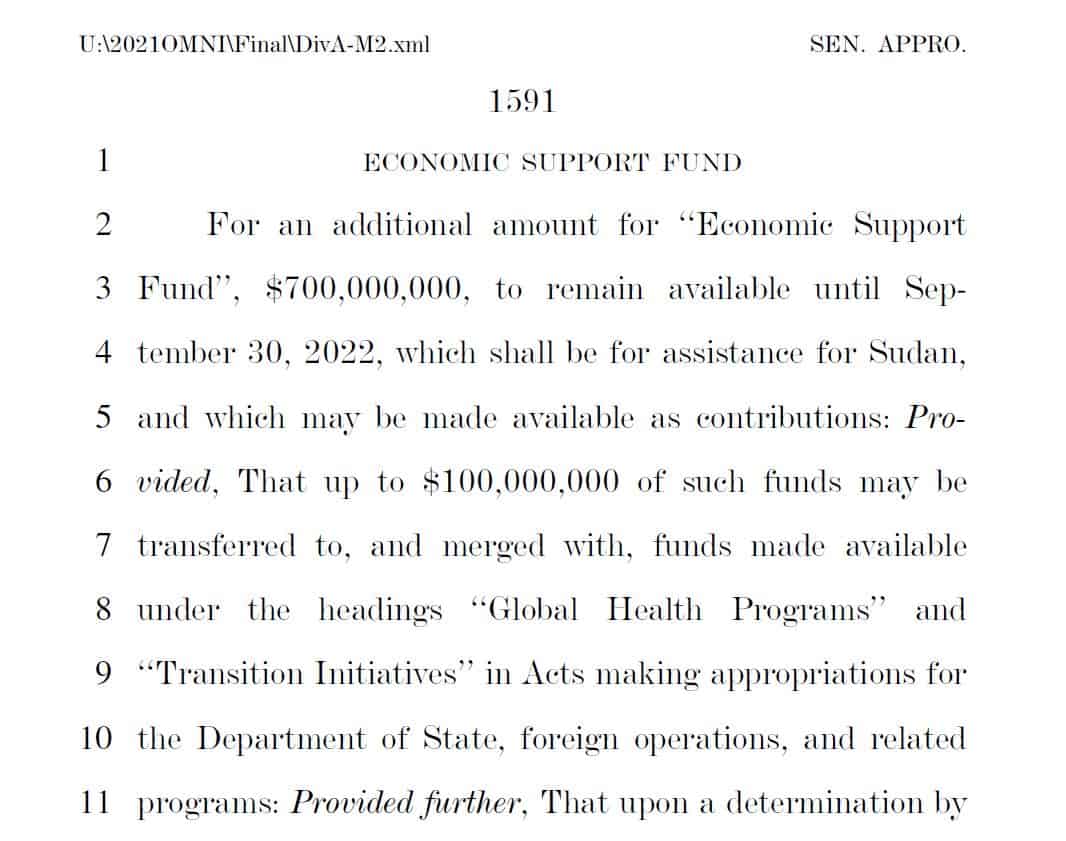 The complete 5,593 pages can be downloaded here. We will be going through this page by page to highlight the spending of your money.
Login To Facebook From Your Browser To Leave A Comment