TAMPA, Fla. – Hillsborough State Attorney Andrew Warren is announced Sunday, a partnership with the Innocence Project to review past convictions that relied heavily on bite mark evidence, which has been discredited by modern science.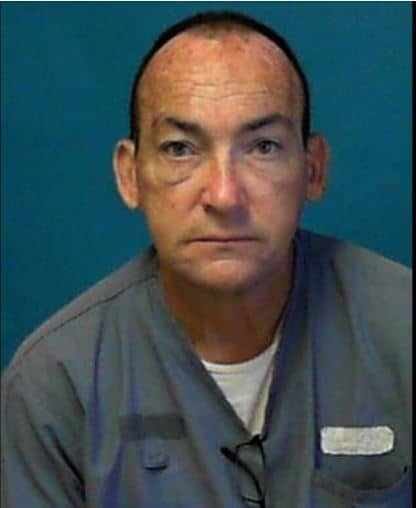 The decision comes after prosecutors discovered the wrongful conviction of Robert DuBoise, who was convicted largely due to bite mark evidence and spent 37 years behind bars. DuBoise is set to go before a judge Monday to request a complete exoneration.
The Conviction Review Unit of the State Attorney's Office, working alongside the Innocence Project, will begin searching through past convictions in Hillsborough County to find any that used bite mark evidence as a key factor in identifying a defendant at trial. The process will be lengthy and challenging; court records from past decades are not sorted by what types of evidence they used, and each file is stored in multiple file boxes filled with yellowing paper and aging cassette tapes.
"This won't be easy, but it will be worth it. Wrongful convictions deprive victims and their families of justice; they deserve the truth—not false closure based on a false story. Beyond that, wrongful convictions threaten public safety, putting an innocent person behind bars while the actual person who committed the crime goes free," State Attorney Warren said. "A prosecutor's job is to seek justice, and that obligation to seek justice never ends."
Why Bite Mark Evidence is Unreliable
The Innocence Project has tracked at least 33 known wrongful convictions and indictments that have stemmed from bite mark evidence. Two key factors led to State Attorney Warren's decision to review convictions that heavily relied on bite mark evidence:
1) Using bite mark evidence to link a specific person to a bite mark is not supported by modern science.
The leading professional group for dental evidence is the American Board of Forensic Odontology (ABFO). The group now clearly states that "an ABFO Diplomate shall not express conclusions unconditionally linking a bite mark to a dentition."
2) One of the most prominent "experts" in dental evidence, used in major murder trials, has gone back on his own previous statements that identified suspects based on bite marks.
That dentist, Dr. Richard Souviron, has recanted his testimony in other cases. He recently acknowledged his role in Robert DuBoise's wrongful conviction, saying, "Today, I would say I could not eliminate him. There could have been a million other people whose teeth fit… I played a part in his conviction. There's no question I feel terrible."
Bite Mark Evidence in Exoneration Hearing
Last month, Hillsborough's Conviction Review Unit, or CRU, discovered DNA evidence, thought to be lost for decades, that proved DuBoise was innocent of the rape and murder of Barbara Grams in 1983.
The CRU worked alongside the Innocence Project, which noted early on that a supposed bite mark was the only physical evidence that placed DuBoise at the crime scene. Other evidence found at the scene, such as hair and blood, actually excluded DuBoise. At DuBoise's 1985 trial, Dr. Souviron swore an injury on the victim's face was a bite mark left by DuBoise. But a modern review by a dental evidence expert determined the injury on the victim's face not only did not come from DuBoise—it wasn't even a bite mark at all.
The discredited bite mark, the new DNA evidence, and concerns with a jailhouse informant's testimony used at DuBoise's trial will all be presented to Judge Christopher Nash during a remote hearing Monday morning at 8:30 a.m. Innocence Project attorney Susan Friedman, representing DuBoise, will ask the Court to reverse DuBoise's convictions and officially exonerate him. Currently, even though he was released from prison on August 27, DuBoise still has to register as a sex offender and declare the murder conviction on applications for jobs and housing. A full exoneration will remove those requirements.
How Cases will be Reviewed
It is not currently known how many convictions may have heavily relied on bite mark evidence in Hillsborough County.
To be clear, this review will not apply to every single conviction involving dental evidence. Firstly, not all dental evidence has been discredited, only bite mark evidence that purportedly links one specific person to a bite mark. Testimony is still allowed where an expert states whether a defendant's teeth are included as possibly making the mark or excluded from possibly making the mark, or if the evidence is inconclusive. Secondly, the conviction must have heavily relied upon bite mark evidence to identify the defendant at trial. For example, in some cases, several other strong pieces of evidence may all point to the defendant, meaning the bite mark evidence in that case was not "heavily relied upon" for the conviction. The CRU's review will focus on cases where bite marks are heavily relied upon, and other evidence is questionable.
Finding a case where bite mark evidence is used does not mean a conviction will automatically be reversed. The CRU will continue to use a thorough investigation and review process, including an independent review by a panel of judicial experts before any determination is made about the integrity of a conviction.
Publishers Note: While The Free Press will always be free for our readers, and ad-supported, we are asking our loyal readers to consider a monthly donation of $3 to maintain our local journalism and help us grow, as we ramp up ad sales locally.
We thank you all for your consideration and for supporting local journalism
Login To Facebook From Your Browser To Leave A Comment