September 2, 2020
By: Deborah Childress
TAMPA, Fla.- Pat Frank, the current Hillsborough County Clerk of Court and Comptroller, has sued her daughter, Hillary Frank Aubin, following a lengthy family-owned business dispute that began after the 2016 death of Pat Frank's daughter, Stacy C. Frank.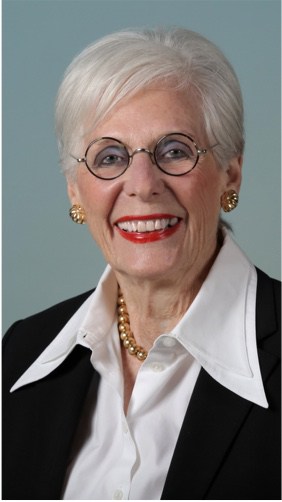 In Patricia Frank, individually and as Manager of Collier Enterprises, LLC vs. Hillary Frank Aubin, individually and as Trustee of the Collier Weber Trust, the Courtney Weber Trust and the Hillary Aubin Trust, an action of injunctive relief is requested, as Hillary Frank Aubin refuses to cooperate in fulfilling Frank's request for records, expenses, receipts and all other property of the Collier Enterprises, LLC operation, which Frank co-founded with her deceased daughter, Stacy. Hillary Frank Aubin assumed an unofficial capacity as manager of the family-owned business, following the death of her sister, Stacy, who was in a 50-50 business partnership with her mother, Ms. Frank, where Hillary had no ownership in the company. In August 2005, Stacy and Pat Frank purchased the property located at 3841 West Kennedy Boulevard in Tampa. Frank is the guarantor of the mortgage debt on the property.
In May 2015, prior to her death, Stacy Frank, through revisions in Articles of Amendments, legally appointed herself as Manager of Collier Enterprises, LLC. When she died in June 2016, her 50% ownership of the family-owned business was converted to a "transferee interest" rather than an interest as a member. No rights to participate as a member in the management and conduct of the business's affairs were permitted, meaning that no holder of the transferee interest, placed in a trust, had managerial rights or options. Ms. Frank as the only member of the company did not consent to admit any holder of Stacy Frank's transferee interest to optionally become a member or substitute member of the company's management.
The lawsuit states, however, that Ms. Aubin unilaterally and originally, without the knowledge or consent of Ms. Frank, appointed herself as the manager of the company. Eventually, Ms. Frank allowed Ms. Aubin to serve in the managerial role, but always held the right to terminate any manager appointed as she is the sole member of the company, carrying the legal rights to ultimately conduct and manage the business's affairs. As an acting manager, Ms. Aubin was overseeing the activities and affairs of the company, including all financial transactions.
Prior to Ms. Aubin appointing herself as manager, Ms. Frank had received periodic distributions of profits. After Ms. Aubin's independent act, Ms. Frank's distributions ceased. The lawsuit states funds are available in the company to issue Ms. Frank's profits, but to date, Ms. Aubin has refused or ignored Ms. Frank's request to see company records and financials.
On May 26, 2020, Ms. Frank removed Ms. Aubin as the manager of the company and appointed herself as manager.
But Ms. Aubin refuses to resign from her self-appointed managerial post, which was initially assumed without Ms. Frank's knowledge or consent. According to Ms. Frank's counsel, as stated in the lawsuit, Ms. Aubin has sought to undermine Ms. Frank's authority within the company by contacting banking and lending institutions and tenants to ensure Ms. Frank does not assume control of her own company. More requests from Ms. Frank to Ms. Aubin to turn over receipts, records, expenses, keys, and other property of the company have continued to be ignored or refused. Ms. Frank seeks a declaratory judgment that will recognize her as the sole member of the company.
On June 5, 2020, when Ms. Aubin received her Removal Notice from Ms. Frank, she also received a request to turn over all property of the business, including debit and credit cards, accounting records, bank login credentials, and all other items and properties of the business. Ms. Aubin has always had a fiduciary responsibility to Ms. Frank, which requires she turn over any information or possessions of the company that Ms. Frank requests. However, she has only partially cooperated.
The twist in the case is the discovery that prior to Stacy C. Frank's death, a $300,000 loan was allegedly given to Stacy for other business activities after a refinance of the debt on the company's property. Ms. Frank is experiencing difficulty as she attempts to establish what financially transpired and what is its current status.
A jury trial is demanded by Ms. Frank's attorneys, Jaime Austrich and Samantha Vloedman of Shumaker, Loop, and Kendrick, LLP of Tampa. We are awaiting a call back from the law office.
Publishers Note: While The Free Press will always be free for our readers, and ad-supported, we are asking our loyal readers to consider a monthly donation of $3 to maintain our local journalism and help us grow, as we ramp up ad sales locally.
We thank you all for your consideration and for supporting local journalism
Login To Facebook From Your Browser To Leave A Comment