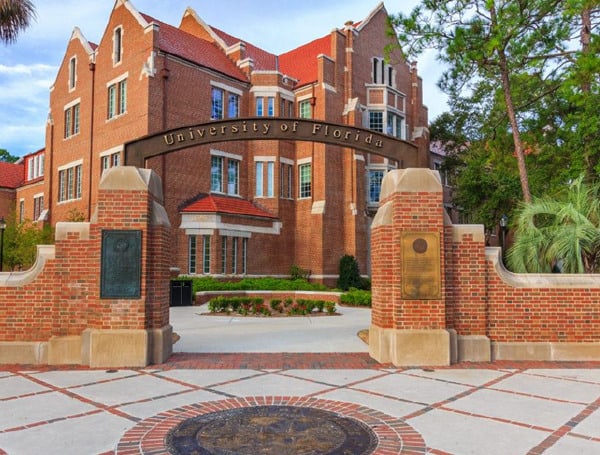 A report released last week indicated that the University of Florida's medical school is imposing controversial Critical Race Theory platitudes on its students in an effort to ensure future doctors are also "antiracists."
This week, another report noted that UF is not alone among medical schools in Florida that are pushing race-baiting diversity, equity and inclusion mantras on their pupils.
A group called CriticalRace.org noted that 58 of America's top 100 medical schools either "have embraced CRT explicitly" or enforce "a continuum of programming, such as 'antiracism,' 'equity,' and 'Diversity, Equity, and Inclusion.'"
The foundation of CRT is that America is systemically racist from its founding
CriticalRace.org also found that 38 of those schools force CRT training on their staff.
The group's list includes some of the nation's most elite medical training academies, whose presence on the list could be anticipated. They include Harvard, Yale, Dartmouth, Columbia, Stanford, Johns Hopkins, Duke, and Vanderbilt.
In the news: Meanwhile In Florida…Man Tries To Escape Cops On A Stand-Up Scooter Then Jumps In The Water
But the roster also adds many of Florida's top universities besides UF: Florida State, Florida Atlantic, Florida International, Central Florida, South Florida, and the University of Miami.
In an interview on Monday with Fox News, William Jacobson, a law professor at Cornell Law School and the founder of CriticalRace.org, noted, "Medical school education is in crisis, with 'social justice' and race-focused activism being imposed on students, faculty, and staff."
"Approaching the doctor-patient relationship through a Critical Race lens is being implemented under the umbrella of 'Diversity, Equity, and Inclusion' and other euphemisms, such as Ibram Kendi's 'anti-racism' approach," Jacobson continued.
"'White privilege' and similar concepts, pushed by Robin DiAngelo and others, are being infused into the medical school culture."
The upshot of such education, Jacobson suggested, is that soon-to-be doctors will see their patients through the prism of race instead of whatever is ailing them, and treat them accordingly.
Moreover, it may keep many bright students from pursuing a career in medicine.
"A patient-centric ethos is being drowned out by politics and activism," Jacobson said.
"Because there are only just over 150 accredited medical schools in the U.S., and they are so hard to get into, students really have no options. Unlike universities and colleges, where students may be able to avoid a race-obsessed campus climate, with medical schools students have to submit to race-focused medical education or give up their career hopes." Jacobson said.
In the news: Florida Gov. DeSantis Rips Media For Perpetually Sowing Division By Pushing "False Narratives"
"We have analyzed CRT-related training in colleges and universities and elite private K-12. As bad as those institutions have become, things are much worse in medical schools because the stakes are so high," he continued.
"Patient care and people's lives are at risk when doctors and medical providers view patients as proxies for racial or ethnic groups in sociological and political battles. Every person has the right to be treated equally as an individual, based on his or her medical condition, without societal racial politics influencing treatment."
"Yet increasingly," he concluded, "we see the medical establishment, including the American Medical Association, demanding that medical students and physicians become race-focused activists."
Jacobson added that his group's report ought to be "a wake-up call to lawmakers."
The U.S. House of Representatives, which will be under Republican rule in a few weeks, ought to "hold hearings on the destructive racialization of medical schools and medicine."
Visit Tampafp.com for Politics, Sports, and National Headlines.
Android Users, Click Here To Download The Free Press App And Never Miss A Story. Follow Us On Facebook Here Or Twitter Here.
Login To Facebook From Your Browser To Leave A Comment