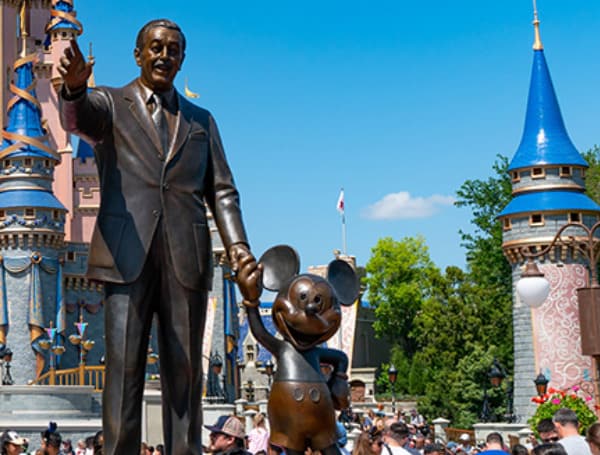 Newly appointed Disney CEO, Bob Iger, pledged to double down on LGBT "storytelling" in the company's animated kids' movies during a Monday town hall with employees, according to The New York Times.
Iger served as CEO for 15 years before retiring in late 2020; he was brought back in about a year later after his successor, Bob Chapek, was fired, according to the NYT. 
Tumbling stock prices marked Chapek's tenure as CEO, as did public outrage over the company's political engagement in Florida and its alleged efforts to inject sexual content into children's shows, particularly through gay and transgender characters.
An employee at the town hall asked Iger about the company's commitment to LGBT storytelling in the future, and he responded affirmatively.
"One of the core values of our storytelling is inclusion and acceptance and tolerance, and we can't lose that," Iger said, according to the NYT. "We're not going to make everyone happy all the time, and we're not going to try to … We're certainly not going to lessen our core values in order to make everyone happy all the time."
The company initially found itself in hot water after coming out against Florida's Parental Rights in Education bill following a media pressure campaign urging Disney to do so; the law bans classroom instruction on gender identity and sexual orientation in kindergarten through third grade.
Soon after, Republican Florida Gov. Ron DeSantis signed a law eliminating Disney's Reedy Creek Improvement District, ending special administrative and tax privileges the company had enjoyed since 1967.
Disney then stepped away from politics and quietly removed itself from the fight with DeSantis in an effort to preserve its special tax district.
The company also came under fire after videos leaked by Manhattan Institute senior fellow Christopher Rufo appeared to reveal internal meetings with executives in which employees boasted about their plans to inject sexual content into children's shows, with an executive producer allegedly thanking the company's leadership for being very welcoming of her "not-at-all-secret gay agenda."
Just before Thanksgiving Day, the Walt Disney Co. released "Strange World," a $180 million animated film that critics raved about because it featured a gay relationship between two teenage boys.
"This [relationship] is an inherent part of the storyline," the website Deadline noted in a review.
Yet audiences apparently did not want that story.
The Hollywood Reporter noted on Sunday that the movie "bombed with a five-day opening of $18.6 million after receiving a mediocre B CinemaScore."
"That's the worst opening for a Disney Animation Thanksgiving title in modern times after getting pummeled by poor word-of-mouth, and the first of the studio's to earn anything less than an A- grade from CinemaScore," the Reporter added.
This is the second big-ticket, prominently LGBTQ-themed film that has flopped for Disney this year.
Back in June, the company released "Lightyear," offered as the backstory for a key character in its popular "Toy Story" franchise. The story featured a lesbian kiss scene.
It made $51 million in its opening, or $20 million less than Disney projected. All told from its global run, "Lightyear" barely recouped the $200 million Disney spent to produce it.
Disney has continued to push a woke agenda, even as its stock has plummeted by 40% this year, during which it also battled Florida Gov. Ron DeSantis over the state's Parental Rights in Education law, which bans classroom teachers and school districts from implementing lesson plans based on sexual orientation or gender identity in grades K-3. Disney has called for repealing the law.
But it did appear Disney learned a lesson in one way.
After more than a dozen predominantly Muslim countries in the Middle East banned "Lightyear," Disney apparently removed the offending scene when it released the movie on Disney+ in those nations, and also altered its "Baymax" streaming show, based on the movie "Big Hero 6," which depicted a transgender man who menstruates.
With "Strange World," Disney just opted to not release the movie in nations where the storyline was sure to offend the locals in nations that frown, or even legally punish, the LGBTQ community.
Deadline noted that included all of the Middle East, China, Malaysia, Indonesia, Pakistan, Turkey, Vietnam, Tanzania, Uganda, Kenya, Nigeria, Ghana, Maldives, Nepal, Bangladesh, and Russia.
Visit Tampafp.com for Politics, Sports, and National Headlines.
Android Users, Click Here To Download The Free Press App And Never Miss A Story. Follow Us On Facebook Here Or Twitter Here.
Login To Facebook From Your Browser To Leave A Comment