April 23, 2020
By Sarah McCormick
Agriculture has seen better days, according to reports from local farmers across the state. With record numbers of restaurants, theme parks, casinos, schools, and other attractions closed, farming has become one of the hardest-hit industries not only in Florida but in all of America.
Unbeknownst to most, there are approximately 47,000 farms of varying magnitudes in Florida alone, which provide the state, country, and world with some of the finest products on earth. Crops such as citrus, tomatoes, strawberries, peppers, squash, corn, sugarcane, cucumbers, potatoes, and green beans are widely grown and distributed directly from Florida farms to supermarkets across the country. Additionally, many incredible people are employed by these farms. Not only are the farmers suffering, but their workers are suffering as well.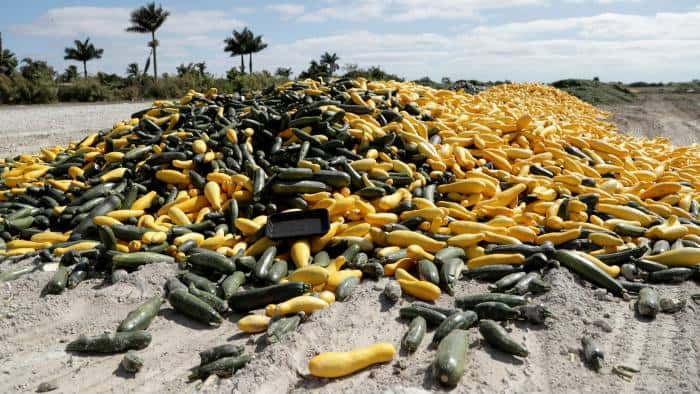 In a letter released by Florida Agriculture Commissioner Nicole 'Nikki' Reid, it is projected that Florida farmers will lose $522 million in revenue during this growing season – a painful punch to the pocket during an already distressing time for Floridians.
Many people involved in the Agriculture industry across the nation have had to resort to plowing over fields that they've carefully tended seed to harvest, investing their time and finances into those fields and farms. Produce farmers have watched their livelihood be crushed and plowed over; dairy farmers have seen thousands upon thousands of gallons of milk go to waste.
Donating whatever they can to local food banks so as not to allow food to go to waste, much of it is considered excess at this point – and grocery stores aren't exactly making many big-money purchases because the demand for fresh foods has been lower during the pandemic. It would appear that people are currently purchasing more shelf-stable options, foods that can last a while in the pantry, due to the uncertainty of COVID.
That's why many Florida farms are resorting to making their fruits, vegetables, eggs, and meats available directly to consumers. Anyone can make a purchase from one of these local farms, and not only will it help these farmers and their workers to maintain a living, but it will help the public out as well, as foods will be fresher, cheaper, and healthier than other canned or processed options.
To learn more about the various farms and items they have available for purchase, visit FDACS.gov, and click the yellow banner at the top of the website to view a lengthy list of farms across the state that you can support, or just click here. You can even sort by the type produce you are looking to buy, or zip code closest to you.
Your support during this time may make all the difference to a farming family that may be struggling in our local community. People helping people is what will get us all through this time of crisis. Remember to buy fresh and local, and in turn, support our hard-working farmers in our Florida communities.
Login To Facebook From Your Browser To Leave A Comment