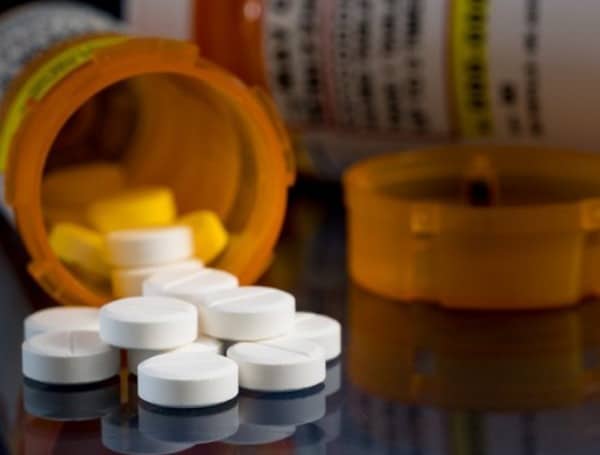 Drug overdoses killed nearly 108,000 Americans last year, a shocking total driven largely by opioid abuse, especially fentanyl. Young Americans aged 18 to 45 were particularly vulnerable, as more of them died from overdoses than were killed in car crashes.
Yet the Biden administration is signaling that it is acceptable for doctors to put more opioids in the hands of patients.
The No. 2 official at the Florida Department of Health believes that is asinine.
Writing in The Wall Street Journal on Monday, Dr. Kenneth Scheppke, the DOH's deputy secretary for health, argued that the administration's recently recommended guidelines would undermine state policies that seek to reduce overdose deaths.
Scheppke noted in his piece that opioid abuse is a "chronic life-threatening disease." The U.S. Centers for Disease Control and Prevention once recognized this, he added.
In the news: Florida Man Wins $2 Million On Jackpot Triple Play Drawing Lottery Game
According to Scheppke, the CDC in 2016 trumpeted the risks of overprescribing opioids as a pain treatment and worked to limit prescriptions to a three-days maximum for acute pain, while also recommending that doctors not increase the dosage beyond 90 milligrams of morphine a day.
Now, President Joe Biden wants to reverse that.
Scheppke noted that earlier this month, the CDC updated its clinical practice guidelines for opioids, which "toss aside limiting opioid treatment to three days and remove the dosage recommendation."
The CDC's report, he added, even says: "Opioids can be essential medications for the management of pain; however, they carry considerable potential risk."
"'Potential' risk? In the 2016 report, opioids were described as having 'serious risks, including overdose and opioid use disorder.' There is nothing potential about it," Scheppke wrote.
"While opioids can be necessary for severe conditions and end-of-life care, the general public shouldn't be told they are 'essential' for pain management."
"Overprescription of opioids has led to addiction and dependence on illicit drugs," argued Scheppke, who pointed out a study that found 80 percent of heroin users began their foul habit by becoming hooked on prescribed opioids.
"Therefore, the warning to prescribers should be that prescriptions are often the pathway to illicit drug dependence and have contributed to the fentanyl crisis," he said.
"I suspect many physicians will wonder why the new report reverses sound advice and minimizes the clear and proven danger of opioids."
Scheppke noted that Florida has aggressively worked to reverse a trend of opioid abuse, which since 2015 has fueled a 790 percent spike in fentanyl-related overdose deaths in the state.
Gov. Ron DeSantis earlier this year enacted a bill to create the CORE Network. CORE recognizes "substance-use disorder as a chronic, lifelong disease," Scheppke wrote. "Overdose is a symptom of that disease."
In order to "disrupt the revolving door of overdose and recovery among those with substance-use disorder," he continued, CORE works to immediately stabilize overdose victims and connect them to long-term sustainable recovery resources.
Those resources can also include dental care, workforce development, and more.
Said Scheppke, "Florida is working around the clock to expand this treatment model as the standard of care for recovery."
America as a whole, he continued, has sought to address this "man-made catastrophe of opioid addiction," partly by seeking to hold pharmaceutical companies accountable.
The roughly $50 billion in settlements for lost opioid recovery funds has the nation "on the right path to obtaining the resources we need to end this deadly epidemic."
Yet now is not the time to change course, Scheppke added.
"The opioid crisis was caused by greed. The healthcare system was led to believe these medications were safe. Pharmaceutical companies fraudulently convinced governments of safety. Patients were overprescribed these substances, leading to devastating consequences," he wrote.
"We are beginning to learn from our mistakes, reduce stigma, recognize this disorder as the brain disease it is and take steps toward a brighter future. Now isn't the time for the CDC to relax its opioid recommendations."
Visit Tampafp.com for Politics, Sports, and National Headlines.
Android Users, Click Here To Download The Free Press App And Never Miss A Story. Follow Us On Facebook Here Or Twitter Here.
Login To Facebook From Your Browser To Leave A Comment