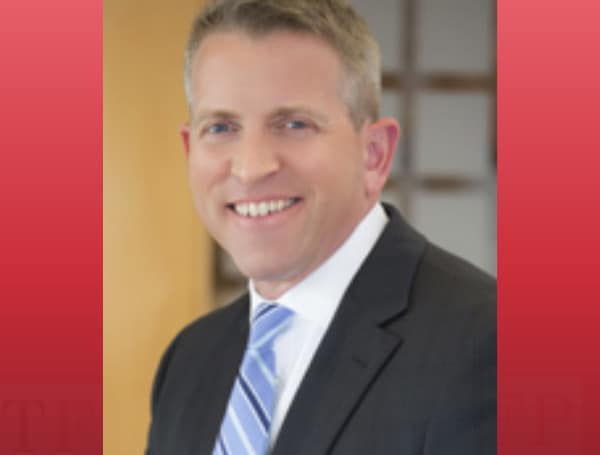 New Florida House Speaker Paul Renner has some sharp words for credit rating agencies that may be considering basing their assessments on left-wing ESG policies:
Don't do it.
In a letter this week to Moody's Investors Service, which evaluates government agencies for creditworthiness, Renner advised the firm to not base its decisions on the so-called Environmental, Social, and Governance, or ESG, criteria.
Through ESG, investment fund managers grade companies on policies that largely advance a liberal agenda on issues such as climate change, gun control, racial justice, and promoting LGBTQ causes.
Left-wing states like California, Connecticut, Illinois, New Jersey, New York, Oregon, and Washington are all adopting or advocating pro-ESG policies.
Yet conservative states are working to keep leftist radicalism out of business by passing laws against what Florida Republican Gov. Ron DeSantis has branded "woke capitalism."
Florida is one of at least a dozen states that have considered boycotting financial institutions for their willingness to boycott certain companies for not promoting ESG goals or simply prohibiting state investment, such as by pension fund managers, in firms that promote ESG policies.
As Speaker Renner said in a speech this week, "These radical goals are causing a politically-induced energy crisis, raising prices at the pump and our electric bills. ESG increases our cost of living, undermines our national security, and bypasses the checks and balances of the democratic process."
"It also poses a direct threat to Florida's pension fund and credit rating. Just last year, credit rating agencies began requiring our state to provide data to measure our compliance with ESG's political dogma. ESG scoring will soon become a factor in our state's credit rating, meaning fiscally irresponsible states like California could receive a better credit rating than Florida simply because they embrace ESG's political agenda."
In his letter to Moody's, Renner wrote that ESG "feeds a political movement that has no place in the bond market and serves to dilute your role as an independent arbiter of true credit quality and risk."
In the news: Report: Poll Makes Trump "Severe Underdog" To Florida Gov. DeSantis In Iowa '24 Primary Race
"Social, political, and ideological beliefs have no place in assigning credit ratings because they have no financial merit and do not add value to credit ratings," Renner added. "Rating agencies should drop the politics and return to reliance upon objective, universally recognized financial criteria for credit analysis and evaluation."
Renner promised that the Legislature would take action to "not participate in this misguided initiative."
Renner closed by noting that Florida greatly values its triple-A credit rating and that it takes Moody's at its word that the state is not now being graded by ESG scoring. Yet, he added, the state "will be monitoring closely to ensure that ESG scores do not begin to creep into the evaluation of our credit quality or affect our credit rating. … We will not allow the ESG movement and your response to that pressure to affect our credit rating or increase our borrowing costs as these costs are ultimately passed onto the citizens of Florida."  
Visit Tampafp.com for Politics, Sports, and National Headlines.
Android Users, Click Here To Download The Free Press App And Never Miss A Story. Follow Us On Facebook Here Or Twitter Here.
Login To Facebook From Your Browser To Leave A Comment