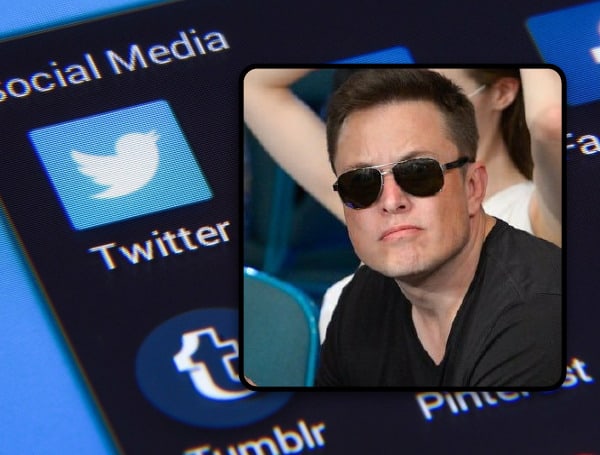 Twitter on Monday disbanded its Trust and Safety Council, a group of volunteers who offered the company outside expert advice about online safety.
"As Twitter moves into a new phase, we are reevaluating how best to bring external insights into our product and policy development work," the company said in the email. "As part of this process, we have decided that the Trust and Safety Council is not the best structure to do this."
Alex Holmes, who was a member of the council, tweeted that the email came after the company canceled a meeting with the council.
"The way this has unfolded and way members have been treated is unfortunate and unacceptable," said Holmes, a member of the advisory board of the Bill and Melinda Gates Foundation. "Many of us have been in this space for a number of years, each with different expertise, but all with a passion to see healthy and diverse conversations and safety exist on platforms."
——————————————————————————————————————-
Twitter CEO Elon Musk issued his own provocative tweet on Sunday, rallying conservatives in the process.
Early Sunday morning, Musk tweeted, "My pronouns are Prosecute/Fauci.
He also posted a meme of Fauci whispering to Biden, "Just one more lockdown, my king."
When a Twitter user asked in reply when Musk would release the inside documents on how Twitter censored information about COVID-19, Musk responded, "Oh it is coming bigtime."
As of Monday evening, Musk's original tweet had garnered nearly 1.2 million likes. Many conservatives did so approvingly.

GOP Rep. Marjorie Taylor Greene commented, "I affirm your pronouns Elon."
Republican Rep. Lauren Boebert added, "Now these are pronouns I can approve of! Long overdue."
Tom Fitton, president of the watchdog group Judicial Watch, noted, "The Left's hysterical response to @ElonMusk's criticism of Fauci (along with slight mockery of transgender extremism) is something else. That they have so much invested in Fauci's authoritarian approach to public policy speaks volumes."
The conservative user Catturd tweeted of Fauci, "Nobody will ever convince me he's not one of the most evil people in world history."
Another user tweeted a photo of Fauci behind bars, and said that should be the next "lockdown."
The Hodge Twins responded, "You found messages between Twitter execs and our govt. (Fauci and team) pushing for censorship of anyone that didn't go along with their narrative on Covid?"
Buzz Patterson, a former Air Force officer and a GOP congressional candidate from California, posted, "Can't wait to see what the Twitter files show on that maniac!"
Visit Tampafp.com for Politics, Sports, and National Headlines, or signup for our free newsletter by clicking here.
Android Users, Click Here To Download The Free Press App And Never Miss A Story. Follow Us On Facebook Here Or Twitter Here.
Login To Facebook From Your Browser To Leave A Comment