May 12, 2020
FOR IMMEDIATE RELEASE
Contact: Gwen Myers
Myers also leads District 3 money race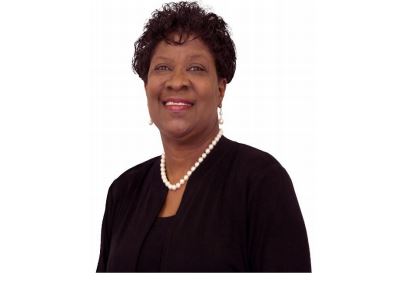 Tampa, FL – Gwen Myers has become the first candidate to qualify by petition and be placed on the August primary ballot to replace retiring Hillsborough County Chairman Les Miller thanks to citizen signatures. Myers collected more than 2,000 signatures and submitted them to the Hillsborough County Supervisor of Elections office before yesterday's (Monday, May 11th) 12 p.m. noon deadline. The County Supervisor of Elections has since certified her petition.
"Being the first and so far only candidate to be on the ballot thanks to the signatures of the voters of District 3 speaks the broad, grassroots appeal of my campaign," Myers said. "I have spent my entire life serving this community, not as politician, but as a county housing and health care official and I think that experience along with my willingness to listen and help others is a big reason I'll win this race."
Candidates who do not qualify by citizen petition will have to pay a $6,041.10 filing fee.
The 1992 Hillsborough County Volunteer of the Year, Myers also leads the potential District 3 candidate field with money raised and cash on hand. Since announcing her campaign last year, Myers has raised more than $41,000.
The District 3 Hillsborough County Commission seat is being vacated by Miller who is term-limited.
An early and strong advocate for the All for Transportation plan overwhelmingly passed by voters in 2018, Myers has served on Tampa Mayor Jane Castor's African American Advisory Council, the Hillsborough County Health Care Advisory Board, the Salvation Army Adult Rehabilitation Center Council, the Corporation to Develop Communities (CDC) of Tampa, as well as civic organizations like the League of Women Voters and the West Tampa Chamber of Commerce.
Political advertisement paid for and approved by Gwen Myers for Hillsborough County Commission District 3 – Democrat
Login To Facebook From Your Browser To Leave A Comment