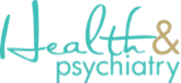 TAMPA, FL – April 14, 2020 Tampa-Bay based "Health and Psychiatry" announced today they are bridging the physical divide between underserved patients and mental health services with the launch of three new telepsychiatry offices across Florida. Seeing an ever-increasing need for compassionate mental health care coupled with mounting patient frustration due to locality, limited mobility or challenging daily schedules this practice knew they had the answer. Health and Psychiatry has expanded their telepsychiatry office network beyond their first highly successful Port Richey location opened in 2018 to deliver exceptional patient care in their new Wesley Chapel, Lake Wales, and Ocala telepsychiatry offices.
Health and Psychiatry's innovative highly interactive telepsychiatry technology, embraced by the mental health field, has significantly improved patient-provider engagement. "Tele-psychiatry has certainly evolved," says practice CEO Usman Ezad, "but, we know for a variety of reasons patients continue to face barriers to quality mental health care. Through our Health and Psychiatry network of offices, patients enjoy the same comforts and privacy they would find in our practice headquarters; they're simply interacting with their physician through our tele-psychiatry screens." The American Psychiatric Association reports that telepsychiatry is equivalent to in-person care in diagnostic accuracy, treatment effectiveness, and patient satisfaction; often saving time, money and other resources. But how do patients feel about meeting with their doctor via screen rather than in person?
Instead of seeming remote, Health and Psychiatry patients describe the process as surprisingly supportive and engaging. Upon entering the medical suite, they are greeted by a receptionist who leads them to a comfortably appointed office equipped with Health and Psychiatry's interactive Telepsychiatry system (patent pending). "At first I wasn't sure what to expect," says one Health and Psychiatry patient, "but I found it much less intimidating talking to the doctor onscreen than actually sitting in front of a doctor in person." Following the telepsychiatry session, network office staff are onsite to handle all additional services such as billing, insurance and scheduling future appointments.
Health and Psychiatry's holistic approach to steadily healing the mind and soul by offering patients hope, health and harmony focuses on delivering readily accessible continuity of care. "Patients can expect the same psychiatric evaluation, responsive therapy, patient education, and medication management through our network offices that they would receive at Health and Psychiatry's Oldsmar headquarters," says Chief Medical Officer, Dinar Sajan, MD. "In fact, we find our telepsychiatry patients are often more able to focus on their immediate issues during their session because they've overcome the challenge of reaching the
appointment itself." Responding to increased patient demand, Health and Psychiatry is considering opening additional offices in St. Petersburg, Brandon and Sebring. For more information on accessing mental health care services, Health and Psychiatry can be reached at HealthandPsychiatry.com.
Login To Facebook From Your Browser To Leave A Comment