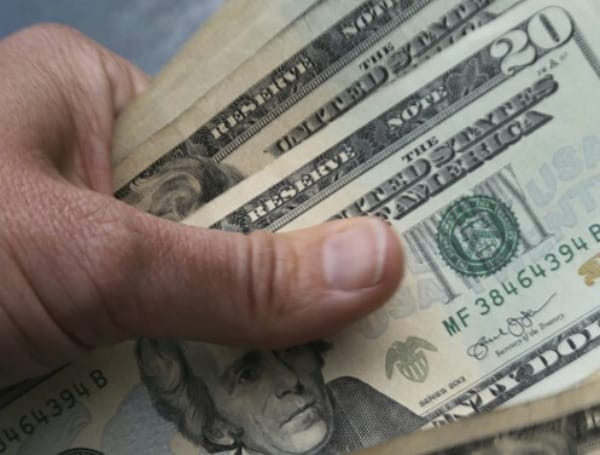 Knowing how much debt you owe is an essential aspect of managing your personal funds. It can be intimidating to face your real debts. However, if you ignore them you feel stressed. You can take a 1000 loan bad credit for paying off the debt and feel relieved. But after some time your debt has increased and you again feel stressed and frustrated. Debt can easily go out of control causing further financial disruptions and an inevitable debt cycle. 
Do you doubt where you can find the details concerning your present debts? Keep on reading to learn where and how you can find out this data and organize this information to help you erase debt faster.
Tracking Debt and Managing Your Budget
If you start tracking your debt, you will be able to make smarter decisions on how to decrease your current debt. You should track your budget as well as debt payments. It can be easily done with the help of a budgeting spreadsheet or special apps.
The necessary adjustments can be made to tailor your monthly budget and check how it affects your ability to lower existing debt. Almost every American consumer owes some debt. The Demographics of Debt survey and the information from the Federal Reserve revealed that American household debt hit a record $14.6 trillion in the spring of 2021.
You may create formulas to give you extra insight into your accounts if you start utilizing budgeting spreadsheets. They will help you keep up with your present debt and work your way toward its repayment. It is easy to define how much of your monthly income you allocate toward debt repayment using a formula to calculate your debt-to-income ratio.
How can you calculate that? Just divide your total monthly debt payments by your total monthly income. Besides, you may estimate the total interest you need to pay on a personal loan using the Google Sheets spreadsheet and mentioning your number of payments, interest rate, balance, and the repayment term.
Tips to Figure Out Your Total Debt
Do you know the total amount of debt you are having? If not, chances are you are behind with your debt payments or even forget about the necessary payments at all. Knowing what and how much you owe is the first step to debt repayment. It can be challenging to find out how much you owe in total if you have lots of different kinds of debt. Here are the steps to help you figure out your total debt balance and get rid of it faster.
#1 Get a Free Copy of Your Credit Report
As you may already know, there are three major credit reporting bureaus: Experian, Equifax, and TransUnion. These agencies gather your payment history and information about your debts. Mortgage companies, credit card issuers, and other creditors report your debt balances to these agencies. Your credit report is created by one or all of these bureaus and it contains information about all your debts. Hence, it's a great way to start figuring out how much you owe.
Visit AnnualCreditReport.com to obtain your free annual credit report from one of these major agencies (all three of them). Every year you are allowed to get your free version with all the relevant data.
Once you open this website, you will only need to mention your Social Security number and your current address to download the copy. An online copy will be delivered instantly, so you will be able to utilize the information from this report about your total debt balance.
#2 Create a List of All of the Active Accounts
Keep in mind that your credit report will contain not just information about the open accounts but also accounts that have been paid in full, discharged, or charged off. You need to concentrate on your open accounts if you are willing to find out how much debt you have at the moment.
These are the accounts that lending companies may try to collect from you. The lender may have given up on trying to collect the debt if it's charged off, but a collection agency can still plan to obtain the fund from you. In case the debt has been discharged, it is no longer collectible. So, you don't have to worry about getting it into the collections.
The lenders usually report on your account balance and payment history on a monthly basis. Even if the balance on your open credit card account is reported as $0, you should include it on your debt list.
#3 Get in Touch with Lenders
Contacting your crediting companies is the next step you should make. You may sign into every account on your credit report if you have online access to them in order to see the balance you owe right now. If you don't have access, you can get in touch with the lender.
Make certain you provide your account number or your Social Security number to get the right information. Call each crediting company or finance-related service provider to find out your present balance owed. More than that, it may be helpful to write down your interest rate and monthly payment to create a debt payoff plan.
#4 Add Up the Total Amount You Owe
Now that you have a full list of the loan balances on each account from your credit report, including personal loans, mortgages, and credit cards, you can add up the total sums owed. This way you will figure out what the total debt balance is and how much you currently owe.
Once you start making regular payments on each debt, it will gradually reduce and this balance will go down. However, take into consideration that your balance won't decrease by the full amount of your monthly payments as a portion of the payment will go toward covering the interest rate. Take a closer look at your statements to check how much each payment lowers the amount you owe.
The Bottom Line
Thus, if you obtain a credit report from one of the credit reporting agencies, make a list of the accounts on it, contact your lenders, and write down the outstanding balance on each debt, you will figure out how much debt you owe in total. Add up the balances on your debts and you will get exactly the sum of your outstanding financial obligations. This information will help you make a debt repayment plan.
Visit Tampafp.com for Politics, Sports, and National Headlines. Support journalism by clicking here to our GiveSendGo or sign up for our free newsletter by clicking here.
Android Users, Click Here To Download The Free Press App And Never Miss A Story. Follow Us On Facebook Here Or Twitter Here.
Copyright 2022 The Free Press, LLC, tampafp.com. All rights reserved. This material may not be published, broadcast, rewritten, or redistributed.
Login To Facebook From Your Browser To Leave A Comment