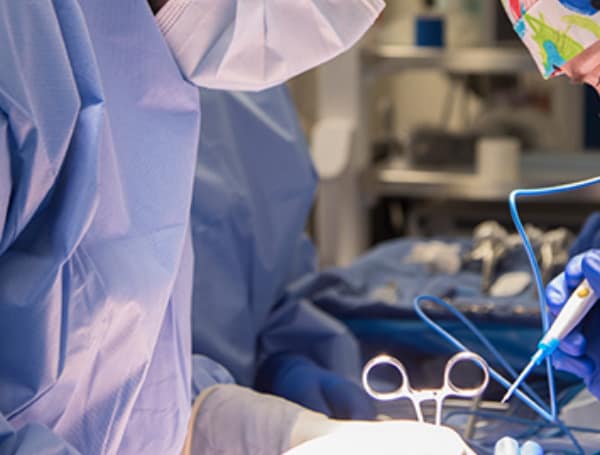 When a loved one is scheduled for surgery, it can be a very frightening time. You may feel like you are in over your head and don't know what to do.
This column will discuss the steps that you need to take to prepare for your loved one's surgery. It will cover everything from organizing their medical records to preparing their home for their return.
By following these steps, you can help make the surgery process as smooth as possible for both you and your loved one!
1) Organize Medical Records:
Before the surgery, it is essential to make sure that all of your loved one's medical records are in order. Make sure that you have copies of their insurance information, any prescriptions they may be taking, and their most recent doctor's visit notes. You should also contact the hospital or office where the surgery will take place to see if they need any additional documents before the procedure.
2) Understand Your Loved One's Condition:
It is important to understand your loved one's condition so that you can help them prepare for the surgery in the best way possible. Talk to their doctors about what you can expect during both pre-surgery and post-surgery care, and discuss any questions or concerns you may have. The more informed you are, the better able you will be to provide comfort and support both before and after the procedure.
3) Consider Any Alternative Treatments:
It is important to look into any alternative treatments that may be available for your loved one's specific condition. This can include both traditional and non-traditional medications or therapies that may help reduce pain or discomfort without surgery. Talking with their doctor about these options can help you determine if this is a better solution for them.
4) Get Your Insurance Company Involved:
If your loved one has insurance, it is important to contact the company before surgery so that you can understand any potential financial costs associated with the procedure. If necessary, they may be able to provide some sort of financial assistance or coverage for certain medical costs.
5) If There Was Malpractice, Get An attorney:
If you suspect that there has been malpractice or negligence on the part of the doctor or facility, it is essential to speak with an attorney as soon as possible. Wrongful death, paralysis, or organ damage can occur due to medical negligence, and you should always be prepared for the worst-case scenario. In the case of wrongful death, contact a wrongful death attorney to help you through the process.
6) Prepare Your Home:
Before your loved one is discharged from the hospital, it is essential to prepare their home environment for their return. This includes stocking up on groceries, cleaning any messes that may have been left behind during surgery, and making sure that there are no safety hazards in the house. It is also a good idea to purchase items like walking aids or special beds if needed.
7) Read Up On Post-Surgery Care:
Be sure to read up on post-surgery care so that you are prepared for the recovery process. This includes understanding how to properly administer medication, providing proper nutrition and hydration, helping them with any physical therapy exercises if necessary, and any other post-operative instructions given by their doctors. 
7) Have a Support System Ready:
Having a support system of family members or friends ready for when your loved one comes home can help make the transition easier. Make sure that at least one person is available to help out with things like chores, errands, and other tasks. Having someone nearby during this time can also provide emotional support for both you and your loved one.
8) Consider a Professional Caregiver:
If your loved one needs around-the-clock care and supervision during their recovery, you may want to consider hiring a professional caregiver. These caregivers have experience in helping patients recover from surgery and can provide both physical and emotional support throughout the healing process.
9) Remain Positive:
Finally, it is essential to remain positive throughout the entire process. The recovery period can be a stressful and emotionally taxing time, but staying positive can help keep both you and your loved one in good spirits. Let them know that they are not alone, remind them of their strength, and encourage them every step of the way. 
Preparing for a loved one's surgery can be overwhelming, but following these steps will help make the process a little bit easier. 
Visit Tampafp.com for Politics, Sports, and National Headlines.
Android Users, Click Here To Download The Free Press App And Never Miss A Story. Follow Us On Facebook Here Or Twitter Here.
Login To Facebook From Your Browser To Leave A Comment