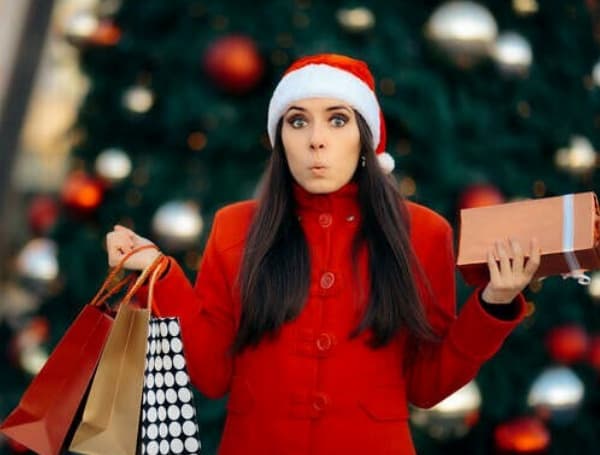 At a popular lunch spot in the small Texas town Brenham, a sign stands by the register: "Did you know? 12 months ago, avocados were $43 a case. Now, they're $72 a case. Bacon was $47 a case, and now, $72 a case. Eggs were $36 a case, and now they're $67 a case. This is the same for all our cleaning supplies, paper goods, and other foods! If a local restaurant adds a few dollars to your meal, it's not to get rich, it's to stay in business."
Inflation has made going out to eat so much more expensive, and no one is gloating about it. But media outlets touted that Black Friday had record sales. Yet just like food, clothing is more expensive due to inflation, 5.27% higher than last year. It wasn't a day of record sales; it was a day of record spending.
Media outlets work to convince Americans that we have evaded recession because our Black Friday sales were "record high," and have since turned to reporting on the celebration of Volodymyr Zelenskyy as Time Magazine's "Person of the Year," the return of Brittney Griner to the U.S. and the release of Harry and Meghan's documentary on Netflix, the beginning of their $100 million deal.
These are the celebrities of the left taking all of the media attention. Meanwhile, one in six American homes are struggling to pay its bills, which amounts to more than 20 million American households severely affected by the Biden administration's war on fossil fuels.
In the U.K., the very place where Harry and Meghan complain they were discriminated against, millions are experiencing the effects of energy discrimination from their net-zero committed leaders. Food prices are up "almost 20%, [and] the cost of heating a typical home has jumped more than 150%."
If the Grinch ever decided to steal Christmas again, he could learn from the left: don't physically take the presents or food, just make them too expensive to buy.
The Biden administration gloats about its economy, but they have implemented policies that increase the suffering of Americans, as more than one-third of U.S. households had to alter expenses to pay an energy bill this year.
It is not just America that is suffering this holiday season from the left's "save the planet, hurt the people" agenda. In the UK, there would be no roast beef for the Grinch to steal.
Christmas dinner will be the most expensive it has been in the last decade because prices are up more than 22% from last year. Household energy prices are up 41.5% this year, all because of a reliance on renewables that showcases the impossibility of an "energy transition."
A Bloomberg article argues that Europe is at the mercy of the weather for its energy sustenance, a posterchild for the problem with the unreliability of "renewables." In Germany, they call it "Dunkelflaute," meaning dark days lacking solar and wind but having increased demand.
In some cases, countries are incentivizing their citizens to use less energy. In others, they are doing much more than that.
In Germany, people are holding social media contests to see who can use the least amount of energy for cooking and cleaning. Some are forgoing showers, using only washcloths. Others are only washing their clothes every other week. If you're traveling to Europe for the holidays, be thankful it's colder, because if the weather was warmer, you'd need to carry a posy to keep yourself from fainting.
Switzerland, on the other hand, has drafted a proposal restricting the charging of EVs should that nation need to conserve energy.
All of these examples show that the only energy transition the world can afford is a 180-degree pivot on the narrative about fossil fuels and nuclear so that people have more access to affordable and reliable energy.
Instead of threatening oil companies and shuttering coal plants, the Biden administration needs to encourage the exploration, production and use of fossil fuels, keep coal plants open instead of shuttering them and stop subsidizing all types of energy to allow the market to do its work.
If the Grinch could pivot and bring back the material good of Christmas, the Biden administration can pivot, allowing Americans to have access to their necessary goods. Without that pivot, millions more will join the billions suffering without access to energy.
Sane policies and American ingenuity are the key to ending energy poverty; we produce energy more responsibly than anywhere else on the face of the earth.
This Christmas, let's hope the ghost of American energy dominance returns to stay for good.
The Honorable Jason Isaac is Director of Life: Powered, a national initiative of the Texas Public Policy Foundation to raise America's energy IQ. He previously served four terms in the Texas House of Representatives.
The views and opinions expressed in this commentary are those of the author and do not reflect the official position of The Free Press.
Visit Tampafp.com for Politics, Sports, and National Headlines, or signup for our free newsletter by clicking here.
Android Users, Click Here To Download The Free Press App And Never Miss A Story. Follow Us On Facebook Here Or Twitter Here.
Login To Facebook From Your Browser To Leave A Comment