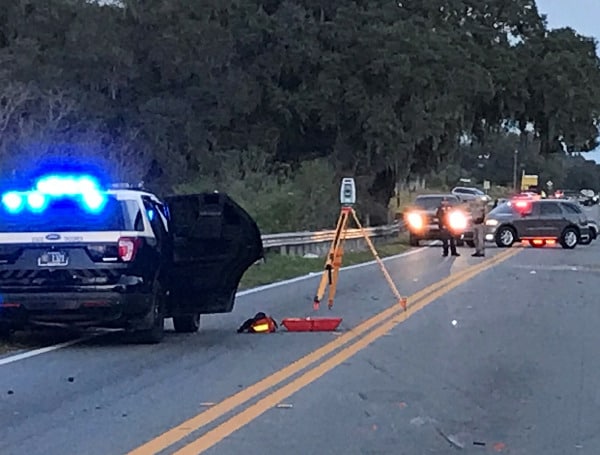 Florida is the Sunshine State, but it also has a dark side. Car accidents are a danger many people face every day. From texting while driving to drunk driving, there are an untold number of hazards that can lead to you or your beloved getting into a fatal road accident.
Recent accident statistics from the Florida Department of Highway Safety and Motor Vehicles (FLHSMV) show that Lakeland, FL, has become a hub of imprudent and neglectful motorists.
Collisions and crashes involving pedestrians have surged over the past decade. As of November 2022, the FLHSMV had documented 11,513 crashes in Polk County.
Despite not having quite the notoriety for dense traffic as Orlando or Tampa, Polk County still features exponential rates of car accidents and pedestrian fatalities annually. This article will highlight some of the most significant fatal road accidents in Lakeland, FL, over the last decade. This information will help to prevent future road accidents.
Causes of High Number of Road Accidents in Lakeland, FL
Driver Characteristics
While many factors can play a role in road accidents, one factor that is often overlooked is driver characteristics. Driver characteristics are factors that make a driver more or less likely to get into an accident. Various driver characteristics can potentially lead to car accidents, including drinking and driving, speeding, texting while driving, and poor lane positioning.
Driving Under Influence (DUI)
In 2017, Florida recorded 5,125 accidents that were attributed to alcohol use being the main recipe for disaster. That year, 350 accidents were fatal, resulting in 374 deaths. Moreover, Moreover, 668 accidents resulted from the consumption of alternative drugs, which resulted in 338 deaths.
The effects of taking drugs and getting behind the wheel are far too often seen in newscasts. Driving under the influence is much more likely to cause accidents because it causes drivers to make reckless decisions like speeding, tailgating, or driving aggressively.
According to FLHSMV, there was a spike in alcohol-involved accidents in Polk County, accumulating to 210 incidents with 21 fatalities. Tampa's WTSP-TV ranked Florida 10th as America's state with the most deficient motorists. Driving under the influence was among the spearheading factors taken into account.
Driver Demographics
A common misconception is that women are more accident-prone than men, but studies show it's actually the opposite. Recent studies also found that despite being significantly younger and having less experience driving, teenage girls are involved in fewer accidents than adult female drivers.
Road Conditions
According to The Ledger, Polk County was ranked as one of the most dangerous metropolitan areas in America for pedestrians. A significant number of areas lack safe pedestrian infrastructure. Often, crosswalks need to be closer together to make it safe for older adults to cross. However, that's not the case for Lakeland, FL.
Earlier this year, the Lakeland Police Department reported on a 27-year-old man who was hit by one car and immediately suffered further injuries when impacted by another.
He was walking across a busy highway near Griffin Road and unfortunately succumbed to his injuries while receiving treatment at Lakeland Regional Health.
According to data from the National Highway Traffic Safety Administration (NHTSA), Florida had the third-highest pedestrian deaths in 2019. This year, 413 pedestrians have been involved in car accidents in Polk County and Lakeland. Of those 413 crashes, 28 pedestrians were killed, and 270 were reported injured. Typically, cars can negotiate turns without slowing down when the lanes and streets are wide, which can be dangerous for pedestrians.
Bicycle accidents have become a nuisance as well. This year, Polk County recorded 198 bicycle accidents that resulted in 6 fatalities and 185 injuries. Advocating for a robust federal policy to create safer roadways and castigate metropolitans that fail to satisfy the performance standards set is essential.
Weather
Car accidents can happen anytime and anywhere, but they are more likely to occur during adverse weather conditions when there's less visibility and worse road conditions. There are a number of ways weather can contribute to road accidents, including wind, precipitation, cold temperatures, and ice buildup on roads.
Primarily, Polk County residents need to know the warning signs of weather deterioration when driving on the roads. Accidents often occur when the road becomes wet from rain or icy from snow. Pedestrians may also be on the roadway when the weather deteriorates quickly, leading to pedestrian injuries or death.
The Lakeland Police Department highlights several tips for reducing car accidents during poor weather conditions. The first tip is to slow down. The faster you drive on a slippery road, the higher the chance you will lose control of the car. Slippery roads can lead to downed traffic lights and the need for emergency vehicles to use the wrong lanes for street driving. This abnormality creates more danger for everyone else on the road. Be aware of your surroundings and recognize if you are driving in a dangerous situation.
Also, make sure not to tailgate other drivers. When you tailgate someone, they have no room to stop if they need to. A reduced braking distance can cause them to rear-end the car ahead or swerve off course and hit another vehicle or object on the road.
Tires and brakes also need to be checked more often in the winter. Additionally, make sure you always check whether your headlights are clean and your windshield wipers work.
Intersections
According to Florida's DHSMV 2016 report, there was an uptick in Lakeland car accidents at intersections monitored by red light cameras. Lakeland has six intersections that feature red light cameras, and there was a 47% increase in accidents at these points.
Common issues at intersections include dilemmas on responding to a yellow light and yielding while taking a right turn. These issues often cause rear and angled car accidents due to drivers' uncertainty about road users' rules and regulations. There has been a 50% increase in rear car accidents ever since the installation of red light cameras was made.
Conclusion
There are ways to prevent road accidents, such as increased enforcement of speeding and distracted driving practices and targeting drunk drivers at DUI checkpoints. These measures will help improve safety on roads while ensuring a decrease in car crashes and fatalities.
Visit Tampafp.com for Politics, Sports, and National Headlines, or signup for our free newsletter by clicking here.
Android Users, Click Here To Download The Free Press App And Never Miss A Story. Follow Us On Facebook Here Or Twitter Here.
Login To Facebook From Your Browser To Leave A Comment