June 20, 2020
By Kimberly C. Moore- Special to The Free Press
TAMPA — Birdie Eileen Williams Underwood, 71, devoted her life to teaching elementary school children; Juan Toledo, 69, was a husband, father and retired baker, who lost his son and namesake six years ago; Robert Barnum, 64, was a real estate broker and philanthropist who helped the less fortunate; and Anthony Spencer, 63, was a regional sales manager from Apollo Beach with a wife and two children.
All of them have two things in common: They died of COVID-19 and they were turned away from initial testing or treatment at medical facilities in the earliest days of the virus in Tampa Bay, according to COVID-19 case summaries released by the Hillsborough County Medical Examiner's office.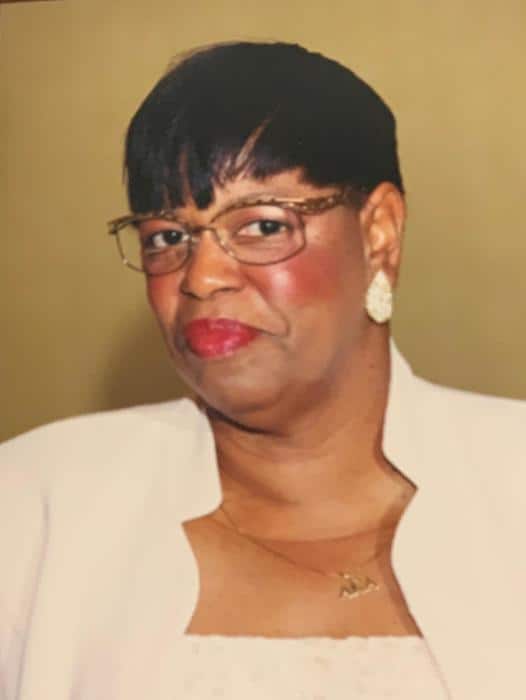 Birdie Eileen Williams Underwood, 71, died March 25
Underwood was born in Tampa in December 1948, the fourth child of Lillian Bryant Williams Brown and the late Howard Williams, according to her obituary. She graduated from Tampa's Middleton High School — an all-black high school during segregation — in 1966 before studying education at Bethune-Cookman University. She eventually earned a Master's in Education from the University of Tampa and belonged to St. Peter Claver Catholic Church and the Gamma Theta Omega Chapter of Alpha Kappa Alpha Sorority, in which she held many leadership positions.
She spent her 40-year teaching career at J. R. Brooker Elementary School in Brandon and then returned to tutor students after she retired.
An official with St. Joseph's Hospital on Martin Luther King Boulevard, owned by BayCare Health Systems, told the medical examiner's office that Underwood showed up at their emergency room with nausea on March 20. The emergency room tested Underwood for the flu, but that came back negative.
"At that point, the ER doctor wanted to admit (Underwood) and run the COVID-19 swab test; however, according to nurse's note, the admitting doctor advised against this and instead had (Underwood) discharged," Assistant Medical Examiner Dr. Carolina McEnnan wrote in her report. "A COVID-19 swab test was never performed" and Underwood went home.
Four days later, on March 24, Underwood's family became worried when they hadn't heard from her and couldn't reach her on the phone. They went to her home on East 21st Avenue in Tampa and found her "down" and unresponsive and called 9-1-1. When Tampa Fire Rescue arrived, Underwood had no pulse and the rescue team began performing life-saving measures, which continued as they rushed her to St. Joseph's emergency room. That is where the Tampa native was pronounced dead just after 1 a.m. on March 25.
According to McEnnan, Underwood had no history of alcohol, tobacco or drug use. COVID-19 is listed as the cause of her death, with hypertensive cardiovascular disease as contributory cause. She was the first death in Hillsborough County from COVID-19.
Her family did not return a call seeking comment.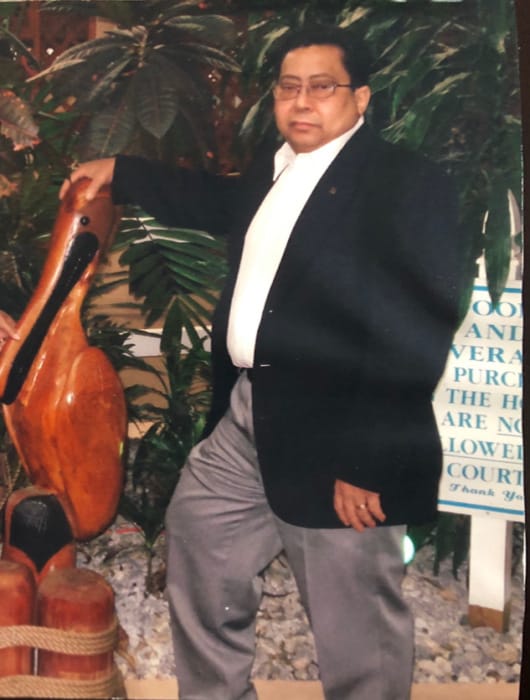 Juan Toledo, 69, died March 25
Toledo spent his life as a baker and pastor in Tampa and for several years opened his own shop – El Coqui Bakery on North Manhattan Avenue. His wife, Carmen and sons Jose Burgos, Willie Toledo and Juan C. Toledo were listed as officers in incorporation papers filed with the state. Toledo also worked at a Marriott Hotel before his retirement.
On March 21, Toledo had flu-like symptoms, according to his family. The next day he had breathing difficulties and a fever of 103, so his family called for an ambulance.
His son, Jose Burgos, said they had wanted the ambulance to take him to AdventHealth in Carrollwood, where he had been treated before for a number of issues. Instead, he was taken to St. Joseph's on MLK Boulevard, where he was admitted with acute respiratory distress, worsened by asthmatic bronchitis, congestive heart failure, diabetes, obesity, and a kidney issue.
Burgos said his father did not receive his daily medication and they were having an issue getting the hospital to administer it. Doctors ran a series of tests for the flu, which came back negative. Burgos said his father was finally told the hospital was testing him for COVID.
"He said, 'They don't see me as often,'" Burgos recalled. "He kept calling us saying he was lonely as hell."
When medical personnel entered his room, they put on the full retinue of personal protection equipment, from plastic face shields to disposable gowns to masks and gloves.
"He told us, 'They look like they're going to go to the moon,'" Burgos said.
Despite showing signs of COVID-19 and being tested for it, despite underlying health issues, St. Joseph's sent Toledo home on March 24 and, according to Burgos, "told to quarantine," Dr. Mary Mainland, deputy chief medical examiner, wrote in her report.
"I said, 'Wait, he has respiratory issues and been tested for COVID – why?' They said that he's breathing better, so they got him better. He tests negative for flu and he's got all the symptoms for COVID-19, why didn't they wait a day?" Burgos said. "My mom was like, 'Why are you doing this?' My daughter – she was the one translating for my mom – said, 'They're professionals and they know what they're doing.'"
Burgos said he wished his mother had driven his father straight from St. Joseph's to AdventHealth in Carrollwood. Instead, when his father got into the car, he said, 'Thank you for picking me up, I would just die there.' He's still not grasping the COVID-19 situation.'"
The next morning at about 9 a.m., Carmen Toledo helped her husband take a shower and then put him back to bed. When she checked on him two hours later, she found him where she had left him, but he was not breathing and she called Burgos and 9-1-1.
"Not even 24 hours later, my mom calls and said, 'You need to come here — there's a situation.' I got there, I was trying to give him CPR," Burgos said, adding that paramedics arrived a few minutes later. "One guy goes in. The others were scared and stayed outside. He puts a machine on and says, 'Sorry, it's too late,' unplugs the machine and walks out. We don't know what's going on…that's when everything hit me – why in the hell did they send him home? Priority is someone with underlying conditions."
Burgos said the medical examiner called the next day to say that his father had tested positive for COVID-19. His cause of death is listed as COVID-19 with contributory causes of heart disease, asthma, and diabetes. He had no history of smoking, drinking or drug use.
"He was a very exemplary man for my life and I always love this family," Angel Colon wrote on Stone's Memorial Funeral Parlor's tribute webpage for Toledo, adding that he worked with him at the Marriott.
On March 31 at 1 p.m. in Rose Hill Cemetery Juan Toledo was buried next to his son and namesake, who had died of a drug overdose six years ago at the age of 41.
Burgos and his wife have since suffered with the virus, contracted from his attempt to revive his father. Burgos' son has also tested positive, but has had no symptoms. In addition, on Thursday, Burgos lost his mother's father to COVID-19 – two funerals that he couldn't attend in less than 40 days. And his mother has had to bury both her husband and her father. Burgos has contacted an attorney.
"If he would've died on a ventilator, I would have no beef, no problems," Burgos said. "But they didn't treat him for anything other than to get his fever down and then send him home – they don't care about underlying conditions. I believe to this day my father would've had a better chance if he had been on a ventilator and he had gotten the proper treatment."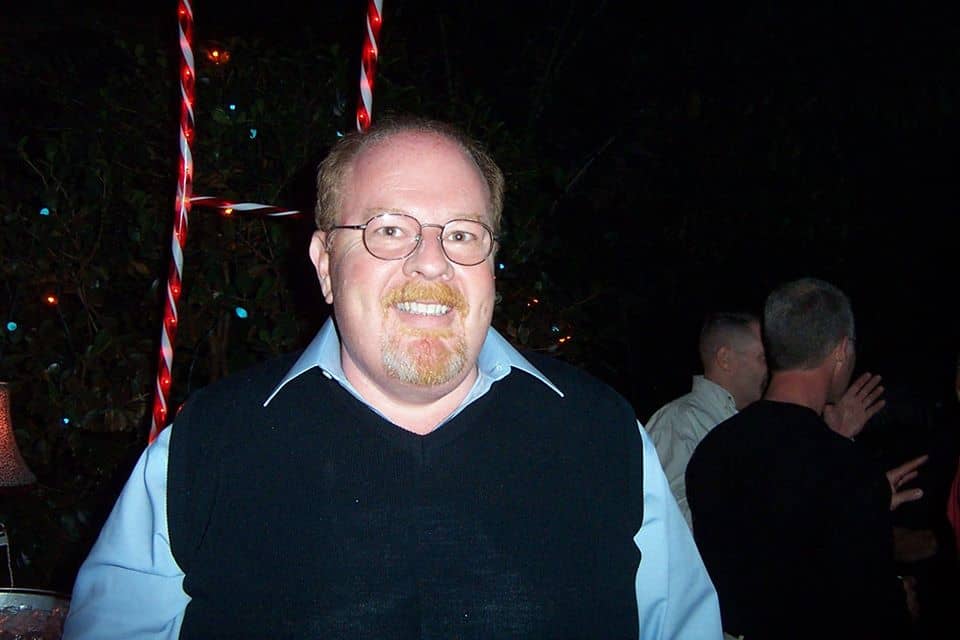 Robert Barnum, 64, died March 27
Barnum was a man who liked to help people, whether by finding their dream home as Earnest Realty's owner and broker, or coming to the aid of abused women, or helping young lesbian, gay, bi-sexual or transgender people find their way in life. Looking a little like Burl Ives, he was a Bay Area philanthropist who helped the most vulnerable, knew everyone and connected people with one another.
He also contributed to his synagogue, whose rabbi described him at his small funeral as "a man of loving kindness, tremendous inner strength, joy, and courage."
In mid-March, Barnum was still posting rental listings on his Facebook page – a cozy, yellow one-bedroom apartment with front and back porches. And he was encouraging people to stay home, pointing out that Anne Frank and seven people hid from the Nazis in a 450-square-foot attic for 761 days until they were discovered. According to The Washington Post, he was a very distant relative of famed circus entrepreneur P.T. Barnum and decorated his real estate office with circus art.
But on March 22, Barnum was "feeling sick" and went to his primary care doctor in St. Petersburg, who then sent him to Tampa General Hospital's Fast Track Urgent Care in Pinellas County. They gave him a COVID-19 test and told him it would be two to 11 days before they got his results back. And then they released him and "instructed (him) to quarantine at home," according to Dr. Kelly Devers, Hillsborough County's chief medical examiner.
Three days later, his boyfriend took him across the bridge to Tampa General Hospital's emergency room, arriving just before midnight. Barnum had chills, fever, a headache and the telltale cough of COVID-19. His blood oxygen level was at an alarmingly low 67%. According to The Mayo Clinic, normal pulse oximeter readings usually range from 95 to 100%. Values under 90% are considered low. Barnum was admitted to the hospital with acute hypoxic respiratory failure, community-acquired pneumonia, and dangerously low platelet counts – the product in your blood that allows it to clot.
They put Barnum in the intensive care unit and placed him on a ventilator. He had already arranged a do-not-resuscitate order with the hospital and he continued to decline. The next day – March 26 – his COVID-19 test came back positive. Just before 2 p.m. on March 27, he was pronounced dead in Tampa General's ICU.
He used to smoke, but had kicked the habit 10 years ago. He drank socially, but didn't use drugs. His cause of death is listed as "acute respiratory distress syndrome due to bronchopneumonia due to COVID-19 viral infection." Other contributing factors included heart disease, chronic deep venous thrombosis, diabetes, and morbid obesity.
The Facebook page of Community Action Stops Abuse – or CASA – paid tribute to Barnum following his death.
"In all the various positions held over his 9 years serving on the CASA Board, he was consistently passionate, funny, candid, genuine and loving," the post reads. "As a community leader, he opened up doors for CASA, raised money, and enlisted individuals who became board members. He was never shy about sharing why he was passionate and was willing to refocus conversations back to CASA's core issue – providing services to those seeking safety."
At his graveside service, a rabbi explained to mourners that in Judaism, "we believe that the soul lives on forever and upon passing from this physical world, the soul goes on to a higher, more spiritual world…the world of truth. Bob continues to live on and today we are accompanying him on his journey to the next world."
Anthony Spencer, 63, died April 8
It was the day after St. Patrick's Day, and Spencer hadn't been feeling well for two days. He went to an unnamed medical facility to get tested for COVID-19, but was turned away because he didn't have a cough. Four days after that, on March 22, he went to St. Joseph's Hospital South in Riverview with shortness of breath, aches, fever and chills for the previous seven days. He was admitted, diagnosed with diarrhea and given the COVD-19 test, which came back positive. His health began to decline even more and he was given a poor prognosis.
On April 8, the alarms of the machines keeping him alive blared a monotone and medical staff began life-saving procedures to no avail. He died at 7:25 p.m., according to Dr. Leszek Chrostowski, Hillsborough County's associate medical examiner.
He had a history of smoking socially and no history of alcohol abuse or illegal drug use.
Spencer's wife, Pamela, declined to comment, saying she was referring all questions to the family's attorney.
A spokesperson for St. Joseph's and BayCare Health Systems said that "due to patient privacy, I cannot share any specific information about any patient's medical treatment."
Lisa Razler, regional communications manager for BayCare Health System, added, "Our sympathy goes out to all families experiencing loss of their loved ones. Covid is a novel infection with continuously evolving testing and treatment practices. Patient safety remains our top priority, and our team makes every effort to provide extraordinary care to all we serve."
Tampa General Hospital did not provide a comment.
Login To Facebook From Your Browser To Leave A Comment