TAMPA, Fla. – Aviation Ordnanceman Airman Joshua Vasquez, from Tampa, Fla., assigned to the forward-deployed amphibious assault ship USS America (LHA 6), conducts routine maintenance on a fire hose.
America, flagship of the America Expeditionary Strike Group, along with the 31st Marine Expeditionary Unit, is operating in the U.S. 7th Fleet area of responsibility to enhance interoperability with allies and partners and serve as a ready response force to defend peace and stability in the Indo-Pacific region.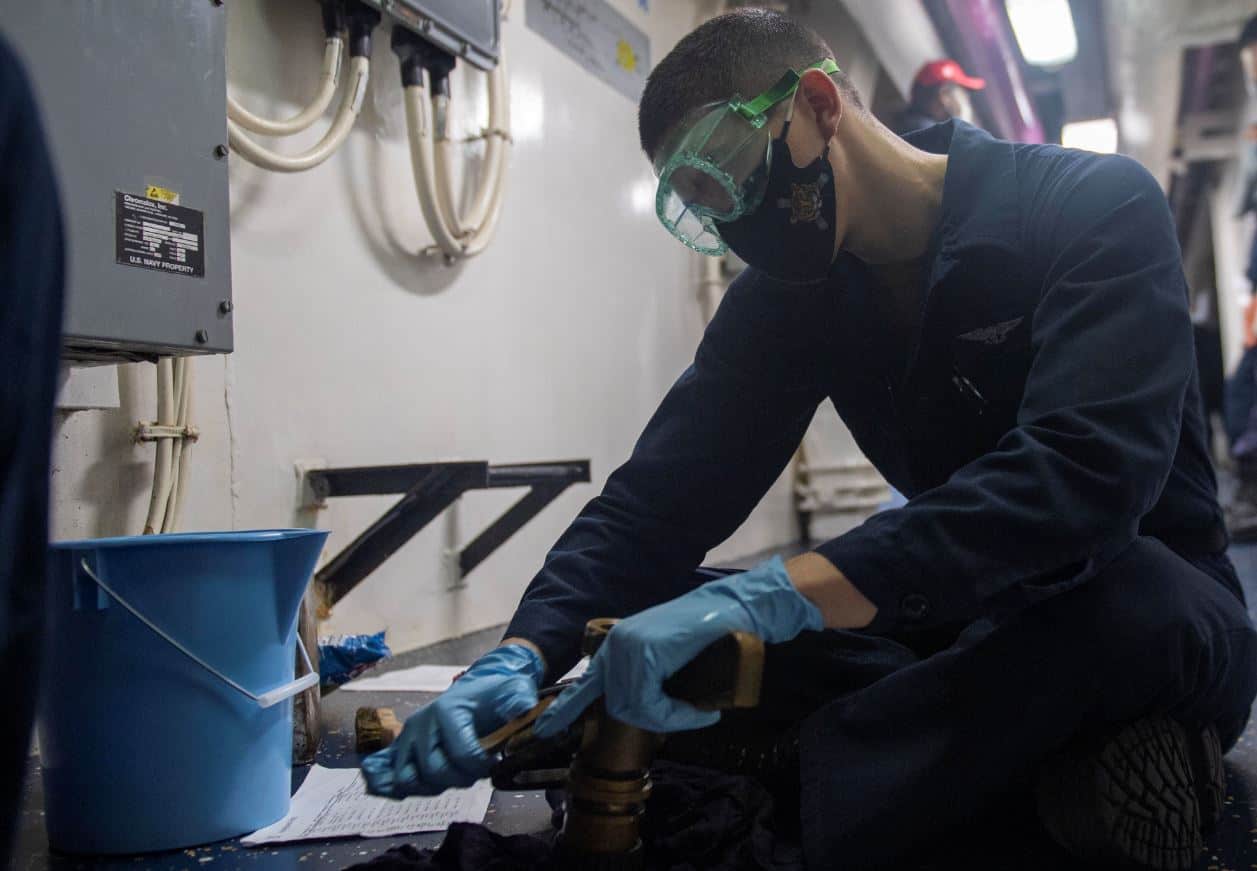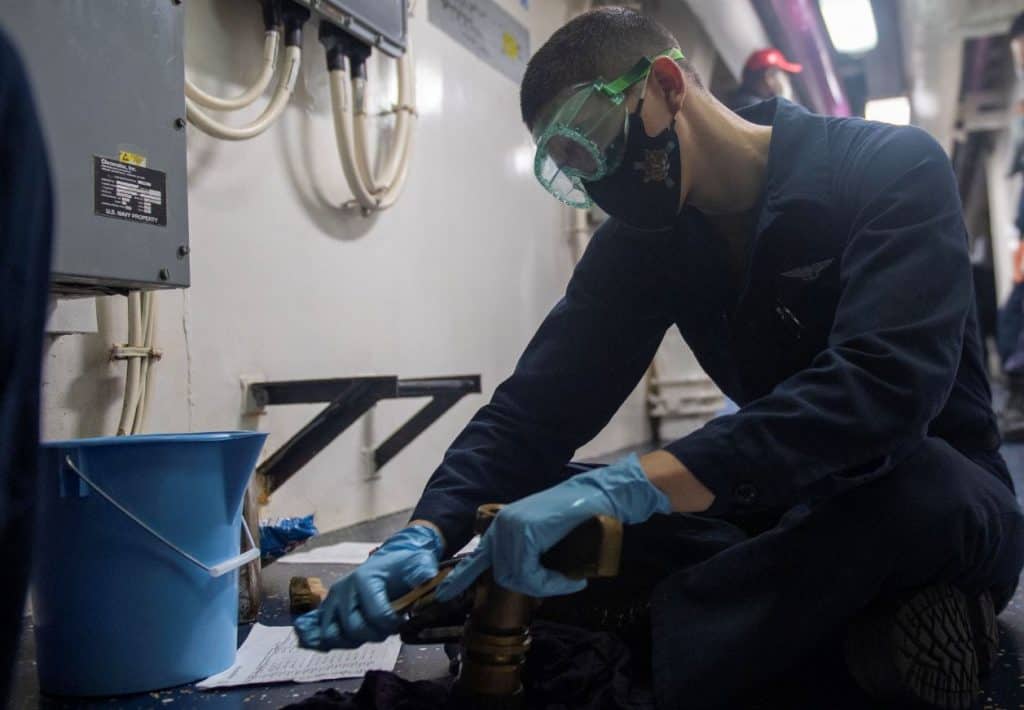 With more than 90 percent of all trade traveling by sea, and 95 percent of the world's international phone and internet traffic carried through fiber optic cables lying on the ocean floor.
Navy officials continue to emphasize that the prosperity and security of the United States is directly linked to a strong and ready Navy.
The Free Press thanks all of our men and women in uniform.
Login To Facebook From Your Browser To Leave A Comment