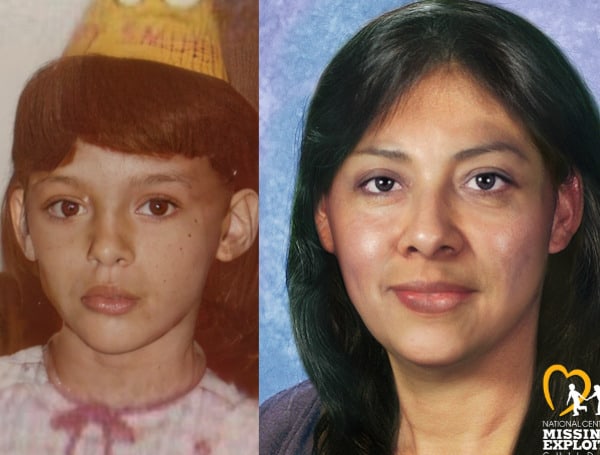 On December 6, 1982, on a sunny afternoon in Homestead, Florida, a nine-year-old Hispanic girl named Maribel Oquendo-Carrero disappeared.
This event has remained a mystery for decades, leaving behind a trail of unanswered questions and a family in agony.
The Day Maribel Vanished
Maribel, a brown-eyed girl with brown hair, was last seen wearing a white t-shirt, blue and pink pants, and beige and brown shoes. Her disappearance dates back to the afternoon of December 6, 1982, when she left her family's home to buy candy.
She was given quarters by a family friend to purchase candy. Her older sister had instructed her to take one of their siblings along and seek permission from their mother.
However, Maribel ventured alone to the nearby store, Food Spot, located in the 1600 block of Northeast 8th Street.
The store clerk confirmed that Maribel had spent $5 on candy.
After making her purchases, she was seen getting into a waiting car outside the store. This was the last known sighting of Maribel, as she never returned home that day.
Read: Without A Trace: Bonnie Lee Dages And Son, Missing From Florida Shopping Center In 1993
The Suspected Abductor
One theory that emerged in the investigation of Maribel's disappearance centered around her non-custodial father, Emiliano Olivo Oquendo.
Emiliano had a history of drug abuse and had physically and emotionally abused Maribel's mother, Ana Maria Hernandez.
Emiliano and Ana Maria had formerly resided in New Jersey, where they had three children. After enduring years of abuse, Ana Maria decided to leave Emiliano, taking the children with her. She relocated to Puerto Rico for a while before moving back to New Jersey.
However, Emiliano stalked Ana Maria relentlessly. By 1982, Ana Maria had moved her family to Florida in a desperate bid to escape Emiliano. Yet, he was able to locate them.
A Threat That Materialized
Maribel's sister, Clarabel Garay, who was seventeen at the time of Maribel's disappearance, testified that Emiliano had shown up at their home three days before Maribel's disappearance. He demanded that Ana Maria resume their relationship, and when she refused, he threatened her with a knife.
He ominously stated, "I'm going to take away the thing you love the most."
A few weeks after Maribel's disappearance, Ana Maria and Clarabel spotted Emiliano in Lake Worth, Florida. They saw him driving away with what appeared to be a small girl in the back of his car.
When Emiliano returned, he was alone. He taunted Ana Maria, saying, "If you want to see your daughter again, you come live with me."
Emiliano's Recent Whereabouts
Emiliano, born on October 8, 1938, was forty-four years old at the time of Maribel's disappearance. Over the years, he has been arrested multiple times in Florida on minor charges.
Emiliano is elderly and suffering from dementia and, as of 2020, was residing in a nursing home.
Despite numerous attempts, Emiliano has consistently refused to reveal any information about Maribel's whereabouts or what happened to her.
The Homestead Police Department has led the investigation into Maribel's disappearance.
Despite the passage of time, Maribel's case remains unsolved, and the circumstances surrounding her disappearance are still unclear.
The family continues to hope for closure, longing for answers about Maribel's fate.
Maribel's family has endured decades of pain, uncertainty, and grief. They've had to cope with the harsh reality that Maribel may never return. Yet, they continue to hold onto hope and pray for a miracle.
Maribel's Legacy
Even though Maribel's disappearance remains a mystery, her story has touched the hearts of many.
Her case has raised awareness about missing children and the importance of taking precautions to protect children from potential dangers.
The unresolved case of Maribel's disappearance serves as a stark reminder of the many unsolved cases of missing children worldwide. While the search continues, Maribel's family and countless others await the day they will finally receive answers.
"In the end, we will remember not the words of our enemies, but the silence of our friends." – Martin Luther King Jr.
This quote encapsulates the torment of not knowing, a reality that Maribel's family and many others have had to endure. It is a call to action for everyone to remain vigilant and proactive in the search for missing children, in the hope that one day, they may be found.
The FBI is offering a reward of up to $25,000 for information leading to the recovery of Maribel Oquendo-Carrero and/or the identification, arrest, and conviction of the person responsible for her disappearance.
If you have any information concerning this person, please contact your local FBI office or the nearest American Embassy or Consulate.
Android Users, Click To Download The Free Press App And Never Miss A Story. Follow Us On Facebook and Twitter. Signup for our free newsletter.
We can't do this without your help; visit our GiveSendGo page and donate any dollar amount; every penny helps
Login To Facebook To Comment