June 20, 2020
By Sarah McCormick
TAMPA – Nannies Who Care is offering a healthy dose of fun that will keep your kids entertained and safe throughout the remainder of the summer months.
A Summer Camp at Home program.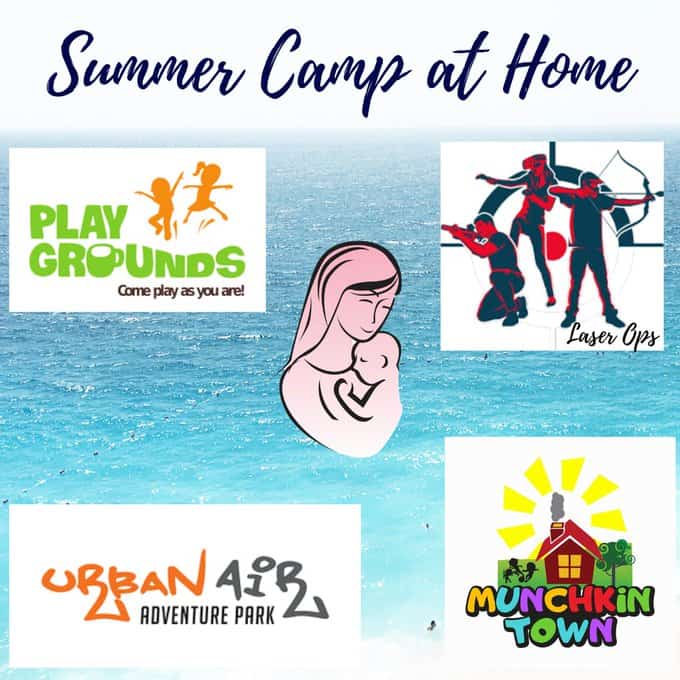 Nannies Who Care is a full-service Nanny agency based in Tampa and has been a trusted business among working families for 30 years – since 1989.
Now that summer is here and COVID-19 remains, parents who are either working from home or working out of the home are struggling to figure out what to do with their young children that will provide them with a safe, nurturing environment.
That's where the Summer Camp at Home program comes in.
Many typical Summer Camps are not currently operating due to COVID concerns, and ones that have must adhere to stringent guidelines, causing stress for some families.
We spoke with Debbie Brown-Adamo, owner of Nannies Who Care, and she told us of how their Summer Camp at Home program came about from the struggles families are facing in trying to determine what to do with their children during this time.
"This all came about because of the virus. A lot of families are working from home. This provides a safe environment and it's what these families need right now," said Brown-Adamo.
Brown-Adamo added, "We typically get a lot of calls, but we are seeing spikes in call volume specifically regarding summer help."
Summer Camp at home with the agency works like this:
A parent reaches out and a nanny is sent to the home to spend time with and watch the child.
All CDC guidelines are being followed by both family and nanny for safety, and therefore social distancing is being implemented.
Masks are optional, not mandatory. If a family feels safer with their nanny wearing a mask, the nanny will utilize one.
Nannies are able to take the children to the park, playground, and any other facility that is currently open. The agency is working with a handful of local businesses to provide discounts to families enrolled in the Summer Camp through the agency.
Some of the businesses currently working with Nannies Who Care are Play Grounds, Laser Ops, and Munchkin Fun, to name a few.
All nannies at the facility are screened and there are very high standards upheld for each nanny employed by the agency such as background checks, face to face meetings, reference checks, and all are experienced.
Nannies are also CPR certified, as well as First Aid certified. The fee is $13 per hour. The agency works with infants and up.
"This program is helping us, it's helping families, and it's helping businesses. So, this concept is really great," states Brown-Adamo.
For more information regarding the Summer Camp program with Nannies Who Care, please reach out via phone at 727-784-8868, or visit their website at NanniesWhoCare.com
Login To Facebook From Your Browser To Leave A Comment