BROOKLYN, NY. – A criminal complaint was unsealed earlier today in federal court in Brooklyn charging Yinghang Yang with securities fraud for his role in an insider trading scheme. Yang and a co-conspirator allegedly executed a series of securities transactions based on nonpublic information stolen from Yang's employer, which resulted in profits of more than $900,000. Yang was arrested this afternoon and is scheduled to make his initial appearance tomorrow via videoconference before United States Magistrate Judge Roanne L. Mann.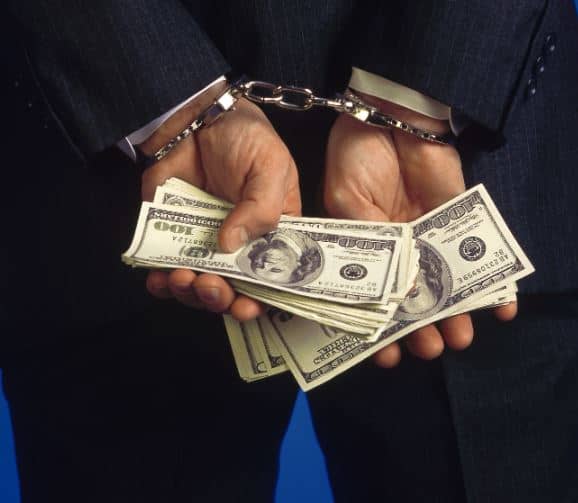 Seth D. DuCharme, Acting United States Attorney for the Eastern District of New York, and William F. Sweeney, Jr., Assistant Director-in-Charge, Federal Bureau of Investigation, New York Field Office (FBI), announced the charge and arrest.
"Yang abused the trust placed in him by his employer and allegedly broke the law by trading on, and profiting from, nonpublic information that he stole from his employer," stated Acting United States Attorney DuCharme. "As today's arrest demonstrates, we are committed to protecting the integrity of our financial markets from dishonest profiteers." Mr. DuCharme thanked the Securities and Exchange Commission, New York Regional Office (SEC), for their significant cooperation and assistance during the investigation.
"It's a plain and simple fact—those who base trading decisions on proprietary information they shouldn't have access to are not only engaging in unfair business practices, they're breaking the law. As we allege, Yinghang Yang did just that. His arrest today once again highlights the FBI's ongoing efforts to uphold the integrity of our financial markets," stated FBI Assistant Director-in-Charge Sweeney.
According to the complaint, since September 2018, Yang has been employed by a publicly traded company ("the Company") that specializes in financial information and analytics. The Company publishes several market indices, including American stock market indices based on the market capitalizations of groups of companies with shares listed on the New York Stock Exchange (NYSE) or the NASDAQ Stock Market (NASDAQ). Yang's job at the Company includes managing American stock market indices with more than $60 billion in asset value tracking.
Between April 2019 and October 2019, Yang and a co-conspirator allegedly executed securities transactions in the co-conspirator's brokerage account based, in whole or in part, on nonpublic information obtained by Yang through his employment at the Company, about issuers that were to be added or subtracted from market indexes published by the Company. For example, on October 2, 2019, beginning at 2:47 p.m., the co-conspirator's brokerage account entered orders to buy call options of Cleveland Cliffs (CLF), a publicly traded mining company. The same day, at 5:15 p.m., the Company announced the addition of CLF to one of its indices effective prior to the open of trading on October 8, 2019. The co-conspirator's brokerage account subsequently sold the CLF call options on October 3, 2019, realizing a gain of approximately $155,029. This sequence was followed in 13 additional transactions in the co-conspirator's brokerage account during the charged conspiracy.
In total, the securities transactions engaged in by the co-conspirator's brokerage account during the relevant time period generated more than $900,000 in profits, some of which were transferred to three different bank accounts held by Yang. Funds from those accounts were then used by Yang for personal expenses, including credit card payments, repayment of student loans and trading activity in Yang's own brokerage account.
The charge in the complaint is an allegation, and the defendant is presumed innocent unless and until proven guilty. If convicted, Yang faces up to 20 years in prison.
The government's case is being handled by the Office's Business and Securities Fraud Section. Assistant United States Attorneys Alixandra Smith and Lindsay K. Gerdes are in charge of the prosecution, with assistance from Assistant United States Attorney Brian Morris of the Office's Asset Forfeiture Section.
The Defendant:
YINGHANG YANG (also known as "James Yang")
Age: 27
Flushing, Queens
E.D.N.Y. Docket No. 20-MJ-820
Login To Facebook From Your Browser To Leave A Comment