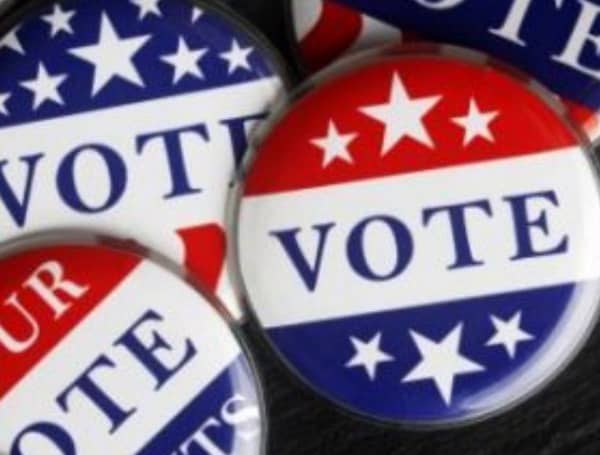 Op-Ed By: Ronna McDaniel
Over the past two years, Biden and Democrats have driven our economy into the ground. Republicans will get inflation under control, unleash energy independence, and put American workers first. Voters have a clear choice and the opportunity in four short days to send our nation in a better direction.
Friday's jobs report – the worst jobs report of the year in terms of jobs created – shows that things are getting worse under Democrats, not better. In October, the unemployment rate rose, and the labor force participation rate fell as wages continued to plunge. 
Meanwhile, inflation is at a 40-year high and 71 percent of workers say their pay isn't keeping up with the rising cost of living. Yet, Nancy Pelosi wants to "change that subject" on inflation. Last year, Biden and Democrats waved off inflation and recession concerns, and, today, they say the economy is "strong as hell." In other words: why should American voters give them another two years of control when they are out of touch with the problem in the first place?
There's a reason that 63% of Americans disapprove of Biden's handling of the economy. Democrat policies hurt people. They ignored warnings from economists that their $1.9 trillion "stimulus" would "fuel inflation." They passed the bill anyways.
Since then real wages have fallen every month, and, last year, inflation cost the average American family an extra $3,500. Biden repeatedly said on the campaign trail that "I'm going to shut down the virus, not the country." It's telling that only 9% of their spending spree went towards actually fighting COVID. Instead, the massive spending hurt businesses trying to reopen and wasted billions on Democrat pet projects.
Based on these misplaced priorities, no one should be surprised that Democrats attacked U.S. energy independence at the expense of Americans who are struggling to make ends meet. Gas has risen by $1.40 per gallon since Biden came into office.
As prices steadily rose, Biden and Democrats tried to blame Putin's war in Ukraine because they know they have no answer for the pain they're causing Americans. But they've already admitted that "pain" was always the point to "transition" to their radical environmentalist agenda. Some wholesalers in the northeast are already rationing heating oil for this upcoming winter.
No one should have to choose between staying warm and feeding their families, and that stark choice has become a daily reality thanks to Biden and Democrats' failed economy.
Voters have every right to ask themselves if they're better off when they head to the ballot box. All age groups say they are falling behind, the average American has $11,000 less in savings than last year, and 78 percent say economic conditions are poor. The answer seems clear, and things could get a lot worse: last month consumer confidence plummeted as Americans' assessments of the economy "fell sharply," with expectations at "a level associated with recession."
The good news is that frustrated Americans ready for a change can look to Republican leadership for solutions. The most recent Labor Department data shows 9 of the top 10 states for jobs recovered since the pandemic began are led by Republican governors. They achieved this in spite of Biden and Democrats. Imagine what our nation could do with a Republican-controlled Congress.
History is already on Republicans' side. It begins with turning Democrat failure around and course-correcting our country for the benefit of all. Joe Biden and Jimmy Carter both drove inflation and gas prices through the roof. It's no coincidence that both carried dismal approval ratings. But in politics, there is always an equal and opposite effect. When Ronald Reagan came into office after Carter, Republicans cut taxes, unleashed American energy, and reignited the American Dream.
Republicans are ready to deliver for working Americans. Democrats just voted to raise taxes and worsen inflation, but our commitment to America is different. We put people first. If you want life to be better, vote Republican. We want your work to count, and we want our children to grow up with more opportunities than we did. The alternative? A vote for Democrats is a vote for 40-year-high inflation, declining real wages, higher unemployment, skyrocketing gas prices, and a looming recession.
This election, choose the future you want for your family. Vote Republican!
Ronna McDaniel is the chairwoman of the Republican National Committee.
The views and opinions expressed in this commentary are those of the author and do not necessarily reflect the opinion of The Free Press.
Visit Tampafp.com for Politics, Sports, and National Headlines. Support journalism by clicking here to our GiveSendGo or sign up for our free newsletter by clicking here.
Android Users, Click Here To Download The Free Press App And Never Miss A Story. Follow Us On Facebook Here Or Twitter Here.
Copyright 2022 The Free Press, LLC, tampafp.com. All rights reserved. This material may not be published, broadcast, rewritten, or redistributed.
Login To Facebook From Your Browser To Leave A Comment