WESLEY CHAPEL, FL- Experience Florida's Sports Coast (FSC), the destination marketing organization for Pasco County, and Pasco Economic Development Council (Pasco EDC) hosted their first-ever joint event, Team Up!, on May 6th at AdventHealth Center Ice in Wesley Chapel.
As the two marketing organizations charged with driving the success of Pasco County's economy, the Team Up! celebration combined a physical and visual blend of the synergies of corporate businesses, entrepreneurs, hoteliers, attraction partners, and restauranteur.
"What better way to show our economic resilience as a destination and thriving community than by joining efforts to deliver a cohesive message of unity and economic recovery," said Adam Thomas, Tourism Director of Experience Florida's Sports Coast.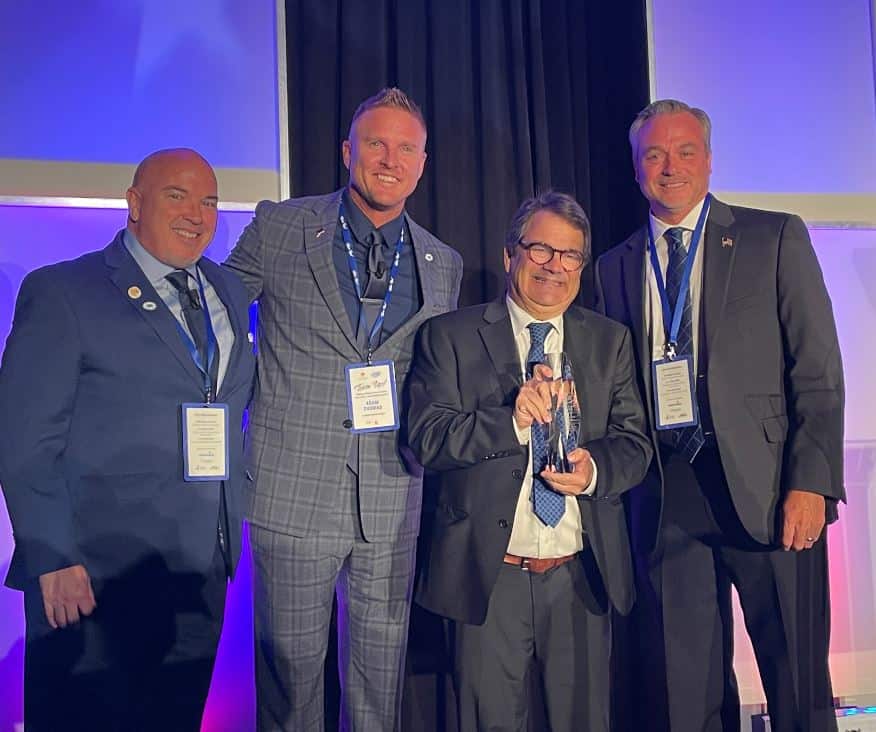 The idea for the event was spurred from a conversation between Pasco EDC President and CEO, Bill Cronin, and Thomas regarding the economic struggles both corporate businesses and tourism industry partners had faced in the past year due to the COVID-19 pandemic.
"Our tagline for the event is 'building a strong economy, together' and that's just what we aimed to achieve through this inaugural event," said Cronin. "The diversity which makes up our local economy is what positions us with a strong economic foundation. Together, we're building a strong economy for Pasco County's future as a place and destination that celebrates and encourages business and tourism."
In-person attendance was limited to 175 socially distanced guests comprised of tourism industry partners as well as business owners and executives. Blending the two brands, Team Up! celebrated athletic talent with a figure skating showcase, networking hour, and a joint economic presentation fronted by Cronin and Thomas.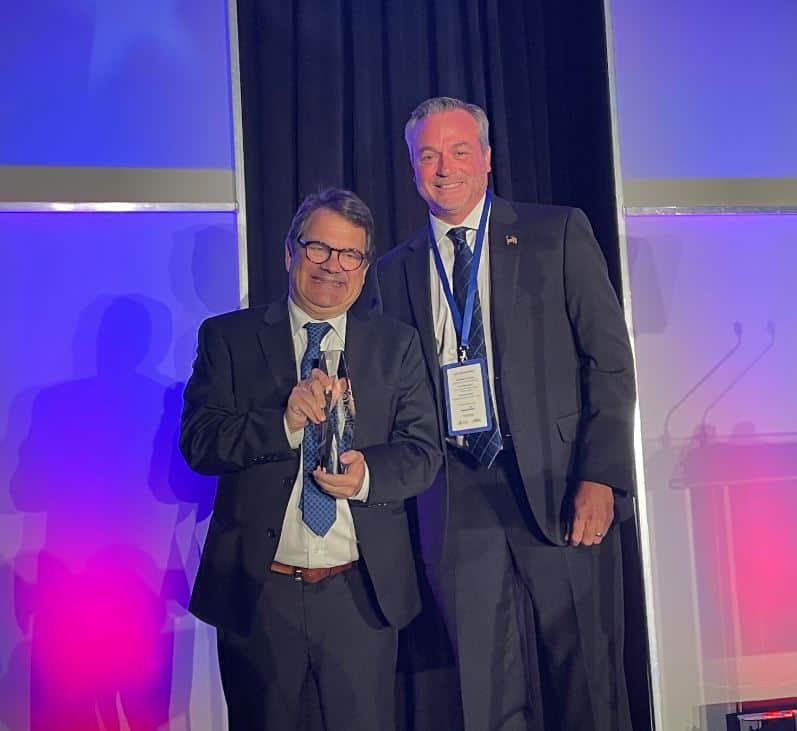 The evening concluded with a special keynote presentation by Mike Rayburn and his "What If" experience, a blend of comedy, music, and thought-provoking messaging. During the economic presentation, FSC and Pasco EDC debuted their first-ever collaborative video showcasing Pasco County as a place to live, work, and play.
The video takes a tour around the county, from country to coastline, stopping at popular destinations while delving into specific need-to-know information for those looking to relocate their businesses, travel to the destination, or host a conference or event in Pasco County.
Now more than ever quality of life is a major deciding factor when businesses are looking to relocate.
Numerous awards were given to honor those who have made a lasting impression on Pasco County's diverse economy.
Florida's Sports Coast Awards
Chairman's Choice Award: Congressman Gus Bilirakis
Lodging Partner of the Year: SpringHill
Suites by Marriott Tampa- Suncoast Parkway
Tourism Legacy Award: Thomas Dempsey,
Founder of Saddlebrook Resort & Spa
Pasco EDC Awards
Leadership Award: Dr. Arthur F. Kirk Jr.
Recruitment Project of the Year:
Santander Consumer USA
Expansion Project of the Year: The Soule Co.
Other News: Pasco County Votes Yes On 6-Month Apartment Moratorium
Login To Facebook From Your Browser To Leave A Comment