July 1, 2020
By: Staff Report
SEATTLE WA – CHOP Protesters have been disbursed from the Autonomous Zone in Seattle.
"Since demonstrations at the East Precinct area began on June 8th, two teenagers have been killed and three people have been seriously wounded in late-night shootings. Police have also documented robberies, assaults, and other violent crimes," police wrote on Twitter.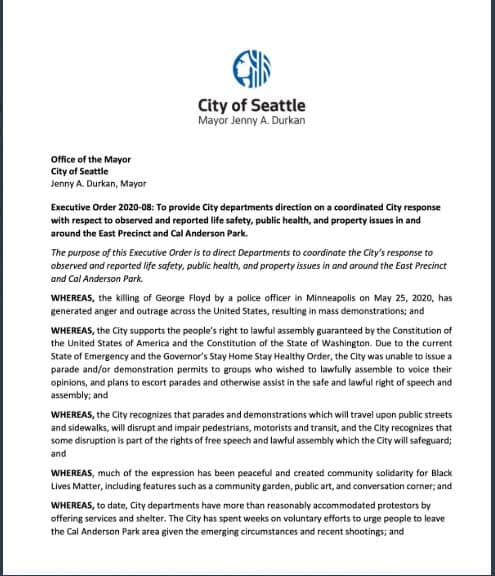 "Because suspects in recent shootings may still be in the area, and because numerous people in the area are in possession of firearms, Seattle Police officers involved in this morning's response will be equipped with additional protective gear."
Seattle police Assistant Chief Adrian Diaz said the large, makeshift barriers would be removed in incremental steps to allow traffic to move through portions of a road that had been closed off.
"So far, you know, everything is peaceful this morning, so that's a good sign," Diaz told The Seattle Times.
Login To Facebook From Your Browser To Leave A Comment