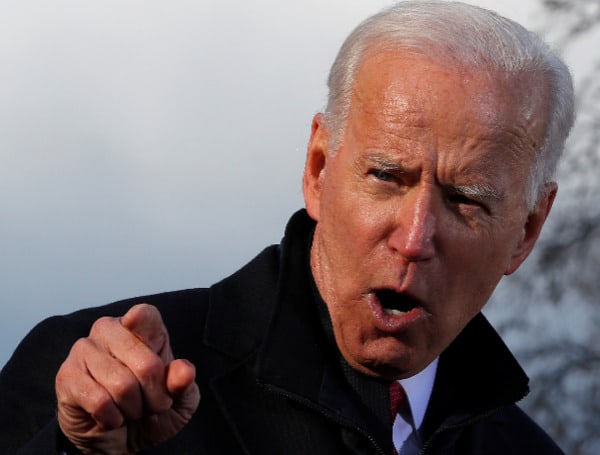 The vast majority of voters perceive President Joe Biden as too advanced in age to run for the presidency again, according to a Monday poll by The Wall Street Journal.
Biden, 80, is the oldest president in American history, and 73% of voters view him as "too old to run for president," according to the poll.
Former President Donald Trump is just three years younger than Biden, but only 47% of voters believe he is too elderly to run for president.
In the news: POLL: More Voters Say Trump, Rather Than Biden, Has A 'Vision For The Future'
Furthermore, only 36% of voters believe Biden "is mentally up for the job," while 46% believe Trump is, according to the poll. However, 48% of voters perceive Biden as a "likable person" compared to 31% who think the same of Trump.
Moreover, 51% of voters believe Trump "has a strong record of accomplishments as president" compared to 40% who think Biden does, according to the poll. Voters do not perceive either candidate as particularly truthful, with 45% believing Biden "is honest" and 38% thinking Trump is.
Over 75% of Americans also believe Biden is too old to govern effectively, according to a recent poll by The Associated Press/NORC. The poll also found that 26% of Americans think the words "old," "outdated," "retire," "elderly," "aging," "senile" and "dementia" when they think about Biden.
Biden privately acknowledges he feels "tired" sometimes while publicly stating that he is fit for the presidency, according to an excerpt from an upcoming book about the Biden White House obtained by The Guardian.
In the news: Biden Admin Shelling Out Millions In Aid To Foreign Gov't That Imprisons Political Opponents
The WSJ poll was conducted from August 24 to August 30, consisting of 1,500 registered voters contacted through cellphone, landline phone and text messages inviting them to participate in the survey online. The poll has a margin of error of plus or minus 2.5%.
Android Users, Click To Download The Free Press App And Never Miss A Story. Follow Us On Facebook and Twitter. Signup for our free newsletter.
We can't do this without your help; visit our GiveSendGo page and donate any dollar amount; every penny helps
Login To Facebook To Comment