WASHINGTON, D. C.- President Trump is expected to announce, this afternoon, that he is nominating Judge Amy Coney Barrett to the Supreme Court as he aims to put a historic conservative stamp on the court just weeks before the election.
"I haven't said it was her, but she is outstanding," Mr. Trump told reporters who asked about Judge Barrett's imminent nomination at Joint Base Andrews outside Washington after CNN and other news outlets reported on his choice.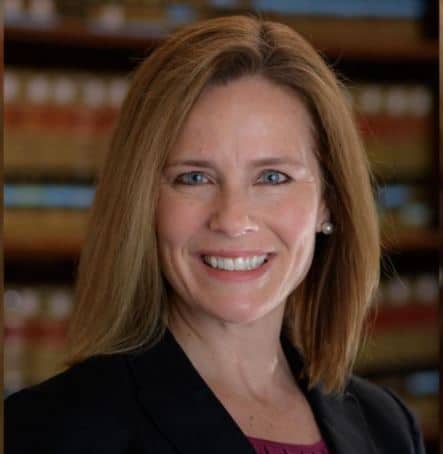 Barrett has three years of experience as a sitting judge, and that is not a lot. However, it is more than the person on the progressive side of the current Supreme Court, whose qualities of intellect and character most resemble hers – the formidable Elena Kagan-had – Justice Kagan had not served as a judge prior to being nominated and confirmed to the High Court.
How to watch President Trump announce his Supreme Court nominee
What: President Trump announces his Supreme Court nominee
Date: Saturday, September 26, 2020
Time: 5 p.m. ET
Location: The White House, Washington, D.C.
We will be LIVE Streaming from The White House on this page at 5 p.m.
Login To Facebook From Your Browser To Leave A Comment