August 29, 2020
By: Joe Guzzardi
Because of COVID-19 fears, several Major League Baseball players opted out for 2020. Others remained active but have since gone on the Injured List with discomfort or tenderness in various limbs. Players and dinosaur fans from earlier eras rejected discomfort and tenderness as legitimate injuries.
If modern-day players knew U.S. Army Corporal Lou Brissie's story and his determination to play baseball, they might demand to be penciled into tonight's line-up. Or at least feel a little embarrassed.
Brissie had been a South Carolina high school pitching standout, and his dream was to reach the big leagues. By age 16, several clubs put out feelers to the 6-foot-5 lefty smoke-thrower. Among the clubs watching Brissie were the Philadelphia Athletics, whose owner and manager Connie Mack had expressed a keen interest.
But World War II intervened. On December 4, 1944, during combat against the Germans near Florence, Italy, an artillery shell exploded near Brissie, breaking both his feet and shattering his left tibia and shinbone in 30 places. Shrapnel also struck his right shoulder, both hands and both thighs. When his 88th Infantry Division engaged in heavy combat with the Germans, eight enlisted men and three of their four officers were killed or wounded. On the battlefield, and barely conscious, immobile in the snow and mud, squad leader Brissie was left for dead.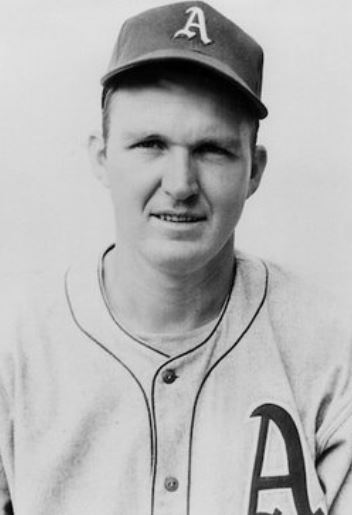 Finally, when medics arrived, they wanted to amputate. But Brissie, knowing an operation would end whatever chance he might have to play for Mack's Athletics, refused. "You can't take my leg off," Brissie replied. "I'm a ballplayer. I can't play on one leg." Doctors warned that without an amputation, Brissie would die. Refusing, Brissie said, "Doc, I'll take my chances."
During the following two years, Brissie underwent 23 surgeries and had 40 blood transfusions. Brissie, now with his leg reconstructed with wire and a metal plate protecting it, still clung to hope that he'd one day achieve his vision of pitching for Mack's Athletics. And Mack did everything he could to encourage the young war hero.
Mack wrote to Brissie to remind him that his immediate responsibility was to heal, and promised that when the time was right, he'd offer the lefty a tryout. But when Mack saw Brissie throw on the sidelines with his damaged foot propped up by a crutch, he thought, "Poor boy, he'll never be able to pitch again."
In six decades of professional baseball, the great Mack rarely miscalculated. But he was wrong about Brissie. In 1946, the Athletics signed Brissie and sent him to the competitive Class A South Atlantic League's Savannah Indians, where he excelled.
Even though opponents tried every trick in the book, including laying down bunts to test his mobility, Brissie led the league in wins, strikeouts and earned run average. At the end of the South Atlantic League's season, the Athletics called Brissie up. His first game was at Yankee Stadium on Babe Ruth Day, where he debuted with Ruth, as well as baseball immortals Ty Cobb, Tris Speaker and Cy Young looking on. Although Brissie took a 5-3 loss, he said, "I thought I had gone to heaven."
During the 1948 and 1949 seasons, Brissie won 14 and 16 games, respectively, and got a spot on the 1949 All Star team where he described playing with Ted Williams and Joe DiMaggio as being "like a kid in a candy shop." Eventually traded to the Cleveland Indians, Brissie retired in 1953. Pitching legend Bob Feller said that without World War II, Brissie would have been inducted into the Hall of Fame.
In his post-baseball career, Brissie developed young American Legion, Latin American and Australian players. Brissie also scouted for the Atlanta Braves and the Los Angeles Dodgers. Throughout, Brissie continued pain treatment at the Veteran's Hospital. While at the Vet, Brissie comforted Iraq vets whose injuries he described as "worse than WWII."
Brissie, winner of two Purple Hearts and the Bronze Metal, steadfastly refused Hollywood producers' offers to make a film about his wartime and baseball lives. Insisting that he didn't consider himself a hero, and that he didn't feel right about a biographical movie since he felt "blessed," as many of his friends "never came home."
Brissie died in 2013, and remains, sadly, unknown to all but the most devoted baseball historians. To help their players appreciate the gift they've been given, MLB owners should require them to learn more about the remarkable Brissie.
Joe Guzzardi is a Society for American Baseball Research and Internet Baseball Writers Association member. Contact him at guzzjoe@yahoo.com.
Login To Facebook From Your Browser To Leave A Comment